What Happens When a Woman Goes Online?
Joanna Walsh and Sian Norris
Joanna Walsh offers a profound and moving investigation into the online experience of women.
The unwritten contract of the internet, that a user is what is used, extends from the well-examined issue of data privacy and consent to the very selves women are encouraged to create in order to appear.
Invited to self-construct as 'girls online', vloggers, bloggers and influencers sign a devil's bargain: a platform on the condition that they commodify themselves, eternally youthful and responsibility-free, hiding offline domestic, professional and emotional labour while paying for their online presence with 'accounts' of personal 'experience'.
In conversation with Sian Norris, Walsh examines selfies, social media, celebrity and cyberfeminism, exploding the terms and conditions of appearing online under the sign of 'girl'.
A brilliant, timely act of feminist resistance. Walsh wields language as deliberately as a surgeon her knife. She doesn't miss a trick, or an opportunity for (s)wordplay. Here as ever she is 'good to think' with, a formidable and original theorist for and beyond our online era.

Lauren Elkin, author of Flâneuse
Joanna Walsh's Girl Online – A User's Manual is published by Verso. Arnolfini Bookshop will be selling copies at the event.
This event is presented in partnership with Spike Island and part of 'Reading Between the Lines', a new year-round series of conversations about writing and art. Prior knowledge of the text is not essential.
Joanna Walsh is a multidisciplinary writer for print, digital and performance. She is the author of seven books including Hotel, Vertigo, Worlds from the Word's End and Break*up. She also works as a critic, editor, teacher and arts activist. She is a UK Arts Foundation fellow, and the recipient of the Markievicz Award in the Republic of Ireland. She founded and ran #readwomen (2014-18), described by the New York Times as 'a rallying cry for equal treatment for women writers', and currently runs @noentry_arts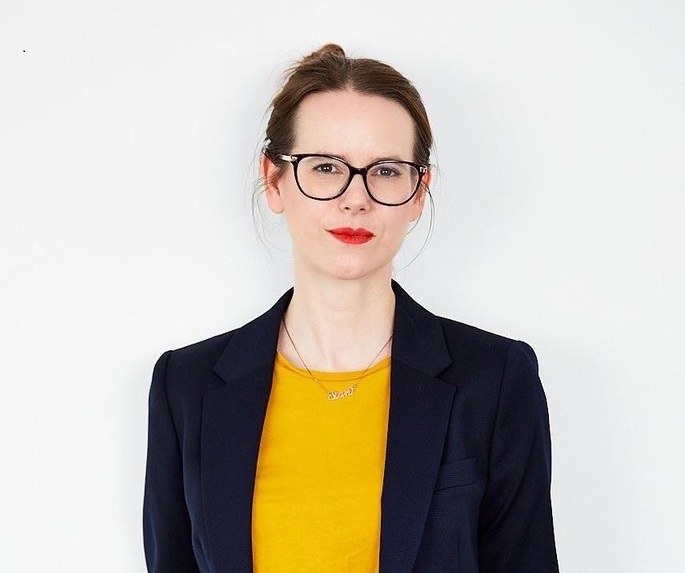 Sian Norris is a writer and journalist specialising in reproductive and LGBTIQ rights. Her work has been published by openDemocracy 50:50, the Guardian, the i, New Statesman, Byline Times, politics.co.uk and many more. Her book, Birth Violence, explores how the Far Right is attacking women's reproductive rights in Europe and will be published by Verso in Autumn 2022. She is also the founder of the Bristol Women's Literature Festival. Follow her on Twitter @sianushka
Booking Information
Covid-19 Safety Guidelines
Please read the safety guidelines so you know what to expect when you visit Spike Island.
Ticket booking is via Eventbrite and is managed by Spike Island. Please review Spike Island's terms and conditions and Privacy Policy and Eventbrite's terms and conditions and Privacy Policy as we do not accept any responsibility or liability for the policies. You can read Bristol Ideas' Privacy policy here.
Accessibility
Spike Island aims to be accessible to as many people as possible. Check here for useful access information ahead of your visit. You can also download a pdf version of their access guide.
This event takes place in the cafe on the ground floor, where there are also accessible toilets.
The event is applified but there is no hearing loop.
A wide footpath runs along the front of our building which is located on Cumberland Road. The footpath is lined with trees and the roots of these trees have broken the footpath in some places making the ground uneven. A wheelchair-friendly picnic table is situated by the main building entrance.
There is no on-site parking.
From Monday to Friday, between 10am and 4.30pm and Saturday between 9am and 7pm, street parking is free for the first 30 minutes and £1.00 per hour for up to 3 hours. You do not need to buy a parking ticket on Bank Holidays. A pay and display car park is also available just off Gas Ferry Road.
There are three blue badge spaces available directly outside the main entrance of Spike Island, and dropped kerbs from the road to the pavement. 
There are no handrails at the main entrance. There is a very slight ramped incline from the pavement to the main entrance.
Please do call us in advance on 0117 929 2266 or email admin@spikeisland.org.uk with any questions about your visit.