Why Are Glaciers So Important?
Jemma Wadham
Jemma Wadham tells the story of glaciers, wilderness and people at a moment when their relationship is about to change forever.
As one of the world's leading glaciologists, Wadham – Professor of Glaciology at the University of Bristol and Cabot Institute for the Environment – has devoted her career to the glaciers that cover one-tenth of the Earth's land surface. Today, however, these 'ice rivers' are in peril. High up in the Alps, Andes and Himalaya, once-indomitable glaciers are retreating; in Antarctica, meanwhile, thinning ice sheets are releasing meltwater to sensitive marine food webs, and may be unlocking vast quantities of methane stored deep beneath them. The potential consequences for humanity are almost unfathomable.
Prompted by an illness that took her to the brink of death and back, Wadham now recalls 25 years of expeditions around the globe, revealing why the glaciers mean so much to her – and what they should mean to us. She offers an eye-witness account from the frontline of the climate crisis, and an impassioned love letter to the glaciers that are her obsession.
In conversation with Jenny Kleeman.
Jemma Wadham's Ice Rivers is published by Allen Lane. Buy a copy from Waterstones our bookselling partners.
Jemma Wadham is Professor of Glaciology at the University of Bristol and Director of the Cabot Institute for the Environment and also holds an adjunct professorship at UiT The Arctic University of Norway. She has led more than 25 expeditions to glaciers around the world, including to Greenland, Antarctica, Svalbard, Chilean Patagonia, the Peruvian Andes and the Himalaya, and has won several prestigious national awards for her research, including a Philip Leverhulme Prize and Royal Society Wolfson Award. She is best known as a pioneer in the field of understanding glacier-hosted life and the impacts of glaciers on our global carbon cycle. Ice Rivers is the first book she has written for a general readership.
Image credit: Tom Kirkpatrick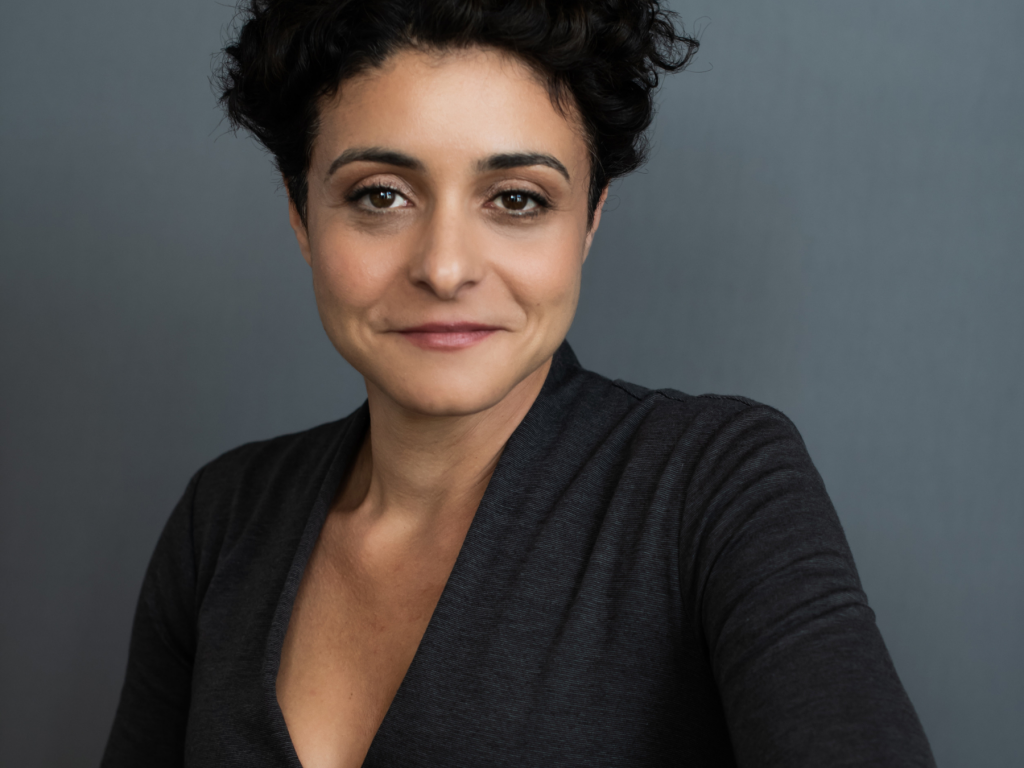 Jenny Kleeman is a journalist and documentary-maker. She writes for the Guardian, The Times, the Sunday Times and Tortoise. She has reported for BBC One's Panorama, Channel 4's Dispatches and VICE News Tonight on HBO, as well as making 13 films from across the globe for Channel 4's Unreported World. She is the host of the Immaculate Deception podcast, and the Breakfast show on Times Radio. Sex Robots & Vegan Meat is her first book. Follow her on Twitter @jennykleeman
Booking Information
Ticket booking is via Eventbrite. Please review Eventbrite's terms and conditions and Privacy Policy as Bristol Ideas do not accept any responsibility or liability for the policies. You can read Bristol Ideas' Privacy policy here.
Please note we only refund tickets if the event is cancelled. Events start punctually and, out of consideration to other audience members and speakers, our policy is not to admit or issue refunds to latecomers. Full Terms and Conditions here.
It's important to us that ideas and debate are affordable to everyone. It's also important that our commentators, artists, writers, poets and thinkers are paid. This is a Pay What You Can event. You are invited to choose your own contribution to the event. A free option is available. All proceeds go towards supporting our speakers and sustaining Bristol Ideas.
This is an online event on Crowdcast. Please note that Crowdcast works best in Chrome.
Booking a ticket for our Crowdcast event
Click the Book Ticket link to go to Crowdcast to register. Click the 'Save my spot' button to register. You will be prompted to enter your email address or social media login (Facebook, Twitter or Google). An email will be sent to confirm your registration, along with the option to add the event to your calendar.
Joining our Crowdcast event
Once you register you will have instant access to the event's Crowdcast page, including the polls, chat, and Q&A. To return to the event page at any time, simply click the link in your confirmation or reminder email. The event will start automatically on its event page at the time advertised, and all you have to do is sit back and relax.
Download this guide for more information about using Crowdcast.
Live captions
You can use Chrome's accessibility settings to view live captions for Crowdcast events. This page explains how to enable them.