James Baldwin and Cities: On Film
Festival of the Future City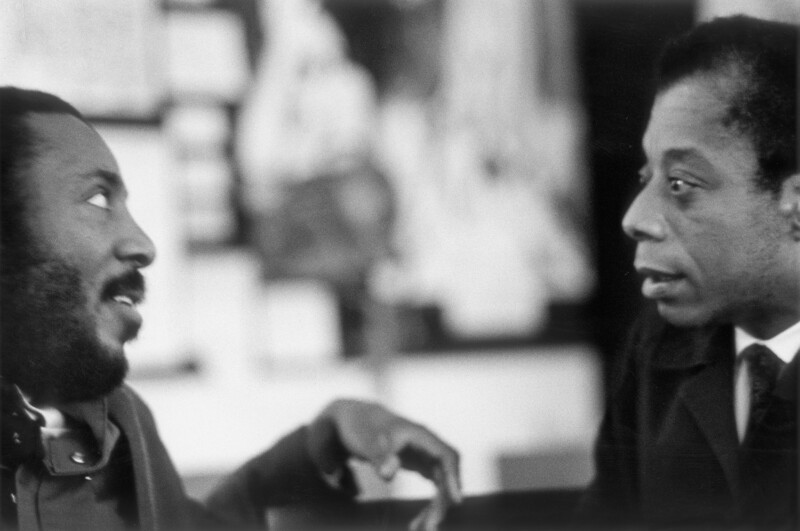 Bristol Ideas screens three films celebrating James Baldwin's life and work in three cities: Istanbul, London and Paris. This event anticipates the 2024 celebrations of the centenary of the great writer.
James Baldwin – one of the best, most passionate, honest, and committed writers of the 20th century – remains essential reading 26 years after his death. His novels and essays had huge impact in his time and are more relevant today than ever. He taught generations of readers and campaigners the realities of racism and how we might find ways forward.
Baldwin was born in Harlem and spent much of his life outside the US. The three films here cover his life and work in Istanbul, London and Paris. They all highlight Baldwin's considerable on-screen presence. He discusses many things – from his growing up as a child-minister, love and sexuality, freedom, Black power, his writing and how to be a writer, racism in America.
In between the films, we'll hear from Edson Burton, Roger Griffith and Madhu Krishnan, who will discuss what Baldwin's life and work means to them. Their essays on James Baldwin will appear on bristolideas.co.uk on 16 October 2023.
BALDWIN'S N****R (1968)
Horace Ové – called the Godfather of Black British filmmaking – shows Baldwin at the top of his game, funny and in good spirits, with his friend comedian/activist Dick Gregory, in conversation at the West Indian Student Centre, a cultural hub and social organization for Caribbean students living and studying in London. With great command of the room, Baldwin speaks movingly of the historical antecedents of his life and that of other Black Americans and the importance of learning about the actual history of America (still an issue): 'My entry into America is a bill of sale. I became Baldwin's n****r. I was formed in a certain crucible. My frame of reference is George Washington and John Wayne.' Speaking of slavery's reality he says: 'I discover those songs darkies sang were not just the innocent expressions of primitive people, but extremely subtle, difficult, dangerous, and tragic expression of what it felt like to be in chains.'
Director: Horace Ove
Cert 18 / UK / 46 mins
MEETING THE MAN: JAMES BALDWIN IN PARIS (1971)
Baldwin lived in Paris for nine years after leaving New York — a decision he said was 'a matter of life and death.' He had to leave to escape American racism and to write. ' I didn't know what was going to happen to me in France, but I knew what was going to happen to me in New York. If I had stayed there, I would have gone under, like my friend on the George Washington Bridge.' This film is also about his battle of wills with Dixon, the director, about the film he wants made. Dixon wanted to separate Baldwin's writing and politics. Baldwin prevails and a remarkable film is created. He takes them to the Bastille: 'They tore down this prison… I am trying to tear a prison down too. When a white man tears down a prison, he is trying to liberate himself. When I tear down a prison, I am simply another savage. What you don't understand is that you for me are my prison guard, you are my warden. I am battling you, not you Terry, but you the English, you the French.'
Director: Terence Dixon
Cert 18 / UK/France / 26 mins /
JAMES BALDWIN: FROM ANOTHER PLACE (1973)
Baldwin spent a total of 10 years in Turkey completing Another Country (1962) and the collection of essays The Fire Next Time and (1963) and No Name in the Street (1973) amongst other work. From Another Place was made by Sedat Pakay, a Turkish filmmaker who studied with Walker Evans and was known for his photographic portraits of famous artists and writers, including Baldwin. It shows a relaxed Baldwin over a three-day period at home, walking in parks and on the city's streets and on a boat ride on the Bosphorus. He talks about the difficulties of being a writer in America, love, and his family.
Director: Sedat Pakay
Cert 18 / Turkey / 12 mins
To mark the forthcoming Baldwin centenary, Bristol Ideas – as part of Festival of the Future City and with partners across Bristol and nationally – present Baldwin in Bristol, a series of activity from 19-22 October: Baldwin and cities on film; Raise the Bar poetry evening; and a performance of american vicarious' Debate: Baldwin VS Buckley. In partnership with american vicarious, Arnolfini, Bristol Old Vic, Raise the Bar, Watershed and Words of Colour.
Bristol Ideas will also publish 12 essays by writers with personal reflections on Baldwin's life and work. Six of these will be featured by WritersMosaic in October. We are grateful to WritersMosaic for their grant to support our James Baldwin projects.
With thanks to BFI, Buzzy Enterprises, Cinema Conservancy, Film Forum.
All films: 18 CTBA
Photo credit: BFI
This event is part of the Baldwin in Bristol series, which sees organisations around Bristol come together to celebrate the life and work of the great American writer.