Is It Time for Universal Basic Income?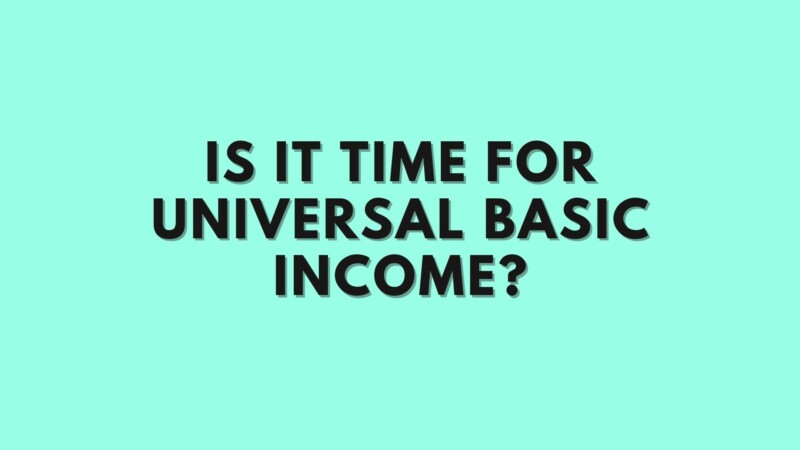 Leading thinkers, politicians and policymakers will come together to debate and explore new approaches to macro-economic policymaking, the prospects for Universal Basic Income, and the political economy of social and economic change.
In recent years, interest in Universal Basic Income (UBI) has grown around the world. UBI is an unconditional income paid to every individual. It is a payment that is not means-tested or made conditional on work-status. Advocates of UBI argue that it represents a fair, simple and efficient way of supporting individuals, in contrast to the complexity and intrusiveness of existing welfare states. Many also argue that automation and the rise of precarious work make a UBI necessary to replace or supplement wage labour.
The Covid-19 pandemic has thrown these issues into sharp relief, as governments around the world have scrambled to close gaps in social safety nets and prevent people falling into poverty. At the same time, treasuries and central banks have mobilised the full range of fiscal and monetary policies to prevent lockdowns tipping economies into deep recessions. State intervention in the economy has expanded, while ideological support for austerity has sharply receded. Arguments about whether a UBI is affordable are being made in a dramatically changed intellectual and political context.
Experiments with UBI schemes or pilots have multiplied in towns, cities and countries across the globe. Coalitions of city and state leaders supporting UBI have sprung up, and many more political parties, in the UK and elsewhere, now include commitments to UBI in their manifestos. In contrast, supporters of increased investment in existing welfare states and universal public services argue that UBI is an expensive distraction that delivers little bang for the buck. Prospects for a fully-fledged UBI, covering whole populations, still appear remote.
On Tuesday 5 and Wednesday 6 October 2021, the Institute for Policy Research, University of Bath, and Bristol Ideas will be running their second virtual conference, 'Is it time for UBI?'. The conference will be free to attend. Booking will open in August.
The first 'Is it time for UBI' conference was held in October 2020. You can see the recordings here.