How Do We Maximise the
Potential of Film and Cinema in Cities?
Festival of the Future City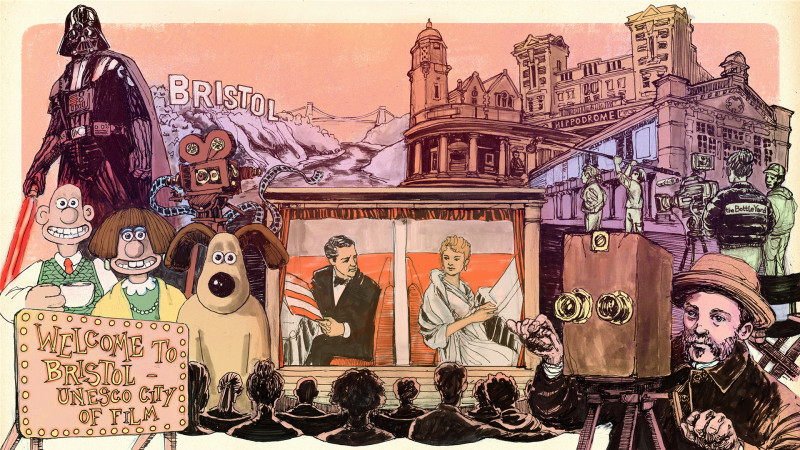 These linked sessions examine the current status of film and cinema in Bristol and the value of the moving image to cities generally.
Cinemas and cities are inextricably linked. Not only did the cinema start and evolve in cities but cinema and film remain an integral part of city life, living, leisure and learning. Bristol is a city where cinema remains particularly prominent. It has an important history of film making (this year Bristol is marking the centenary of the death of William Friese-Greene with Film2021); it is a city known for excellence in film presentation; production of new film and television content is booming and since 2017 it has been an internationally recognised UNESCO City of Film. There's much to celebrate and more to come: 40 years of Watershed, the centenary of the BBC and the 40th anniversary of Channel 4 all in 2022, for example.
At the same time, the past 18 months have seen cinemas challenged like never before; some have been forced to shut and there will be many wider problems caused by the pandemic. What is the current state of exhibition and film and tv production in the city? What can be done to build on what is here already? How can the industry – in all forms – become more sustainable? How should cities make the most of film exhibition and production? And how do we all take advantage of the opportunities ahead?
The programme
09:30 – 09:35: Introduction
09:35 – 10:30: Bristol and Film
Speakers address the importance of film and media to Bristol's life, work and economy and their visions for the future. Speakers include: Lynn Barlow (co-chair One City Culture Board); Steve Presence and Andrew Spicer (UWE Bristol), who will speak on their recent research into the sector; and Mark Cosgrove (Watershed). Includes the presentation of the first of three new films made especially for the festival.
10:30 – 10:50: Bristol, Friese-Greene and City of Film
Following readings from Sian Norris and Mani Kidston, two of the commissioned authors for the Bristol Film2021 book Opening Up the Magic Box, historian and film-maker Peter Domankiewicz talks about Friese-Greene in Bristol, the inspiration he offers and the fact that, if he started in Bristol now, he would find all he needed to prosper and not have to go elsewhere.
10:50 – 11:05: Bristol on Film
Following the presentation of the second new film made specially for the festival, Malaika Kegode and Stephen Lightbown read from their new essays for the Film 2021 book.
11:05 – 11:30: Break
11:30 – 11:55: The Importance of Film and Cinemas to Cities
Karen Merkel (UK National Commission for UNESCO) and Natalie Moore (Bristol UNESCO City of Film) discuss cities, cinema, film and why Bristol's UNESCO City of Film status is so important for the city.
11:55 – 12:40: Making Film Sustainable
Panellists debate the future challenges and solutions to making the industry, film-making and exhibition sustainable. Speakers include: Andie Clare (Icon Films), Lucie Muir (Wildscreen) and Kristina Turner (Filmmakers for Future: Wildlife). Jenny Lacey chairs. Includes first showing of the third new film commissioned by Bristol Film2021.
12:40 – 13:30: The Future for Film, Cinema and Bristol
There are great opportunities ahead – pandemic notwithstanding – for Bristol, cinema and film. From new film-making and exhibition opportunities to marking significant anniversaries (Watershed's 40th, the BBC's centenary and Channel 4's 40th anniversary all in 2022), we discuss what the future may hold in 2023 and beyond. Speakers include: Michael Jenkins (film-maker), Natalie Moore (Bristol UNESCO City of Film) and Stacey Olika (Channel 4). Laura Marshall (Icon Films) chairs. Writer and poet Edson Burton closes the event with a reading from his new essay.
This programme is presented as part of Opening Up the Magic Box, a heritage element of Film 2021 which marks the centenary of the death of Bristol-born film pioneer William Friese-Greene and the 125th anniversary of the first public cinema screening in Bristol, which took place at the Tivoli on 8 June 1896, as well as celebrating Bristol – a UNESCO City of Film since 2017.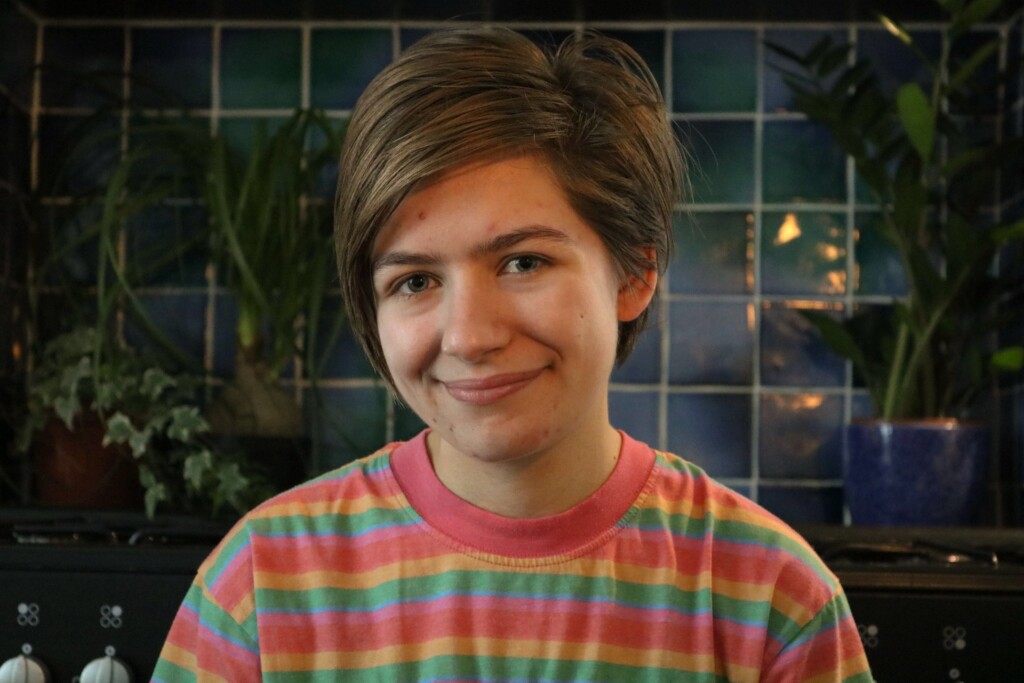 Lucy Birnie is a recent graduate from the University of Gloucestershire, dedicated to producing unique and interesting visual socially-focused films. As a member of the LGBTQ+ community, she feels the drive to tell stories that so often get overlooked by mainstream media. Born in Bristol she has moved back since completing her degree. She enjoys acting and writing alongside filmmaking and is currently working on a number of new and exciting LGBTQ+ films.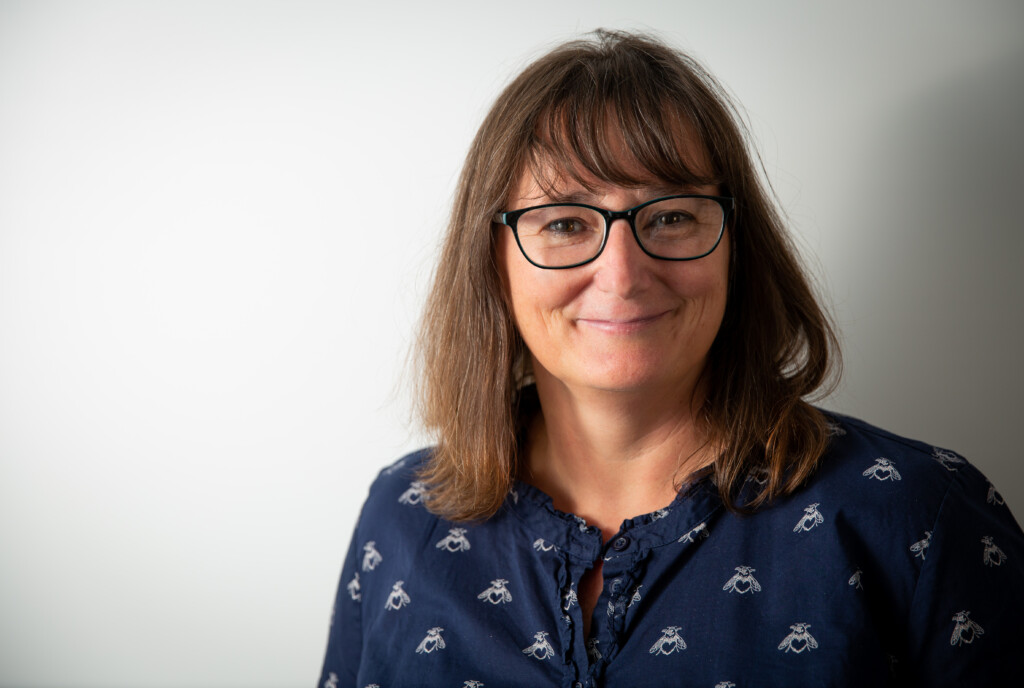 Andie Clare is Director of Productions at Icon Films. She studies zoology at Newcastle University, and a decade of camera assisting and rescuing spectacled bears in South America followed and nurtured her passion for stories from the natural world and enthusiasm for new technology and innovation in the production environment. She joined Icon Films in Bristol in 1997 as an assistant producer and has grown with the company to become Director of Production.
Image credit: Icon Films / Adam Laister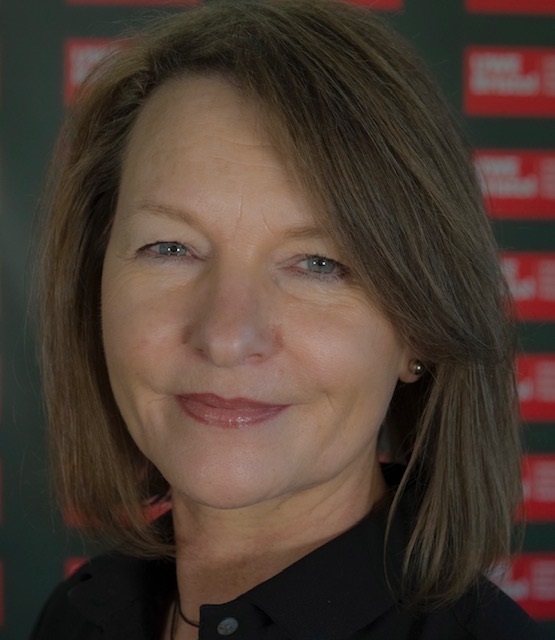 Lynn Barlow is Assistant Vice-Chancellor, Creative and Cultural Industries Engagement for UWE, Bristol, supporting university strategy through industry partnerships. Her career spans newspapers, radio and television. She covered social affairs as a BBC correspondent and went on to direct and produce ground-breaking documentary series, including Anatomy of a Crime, which won the Grierson and Royal Television Society (RTS) awards. She co-chairs the newly-formed Bristol Culture Board and was part of the team that won the UNESCO City of Film designation and Channel 4 Bristol Hub. She is a voting member of BAFTA, a member of the Board of Trustees of the RTS and of Wildscreen. She is also a freelance executive producer.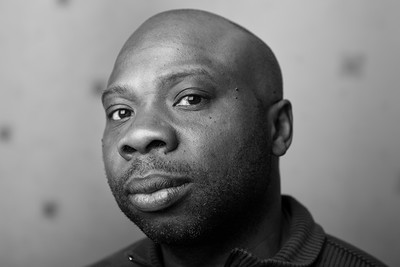 Edson Burton is a poet, writer (for theatre, radio and screen), academic and compere. He has been a consultant and coordinator for a range of history projects in Bristol including a study of Bristol's Old Market ward, Vice and Virtue (2014) and Black South West Network's Race Through the Generations.
Image credit: Claudio Alhers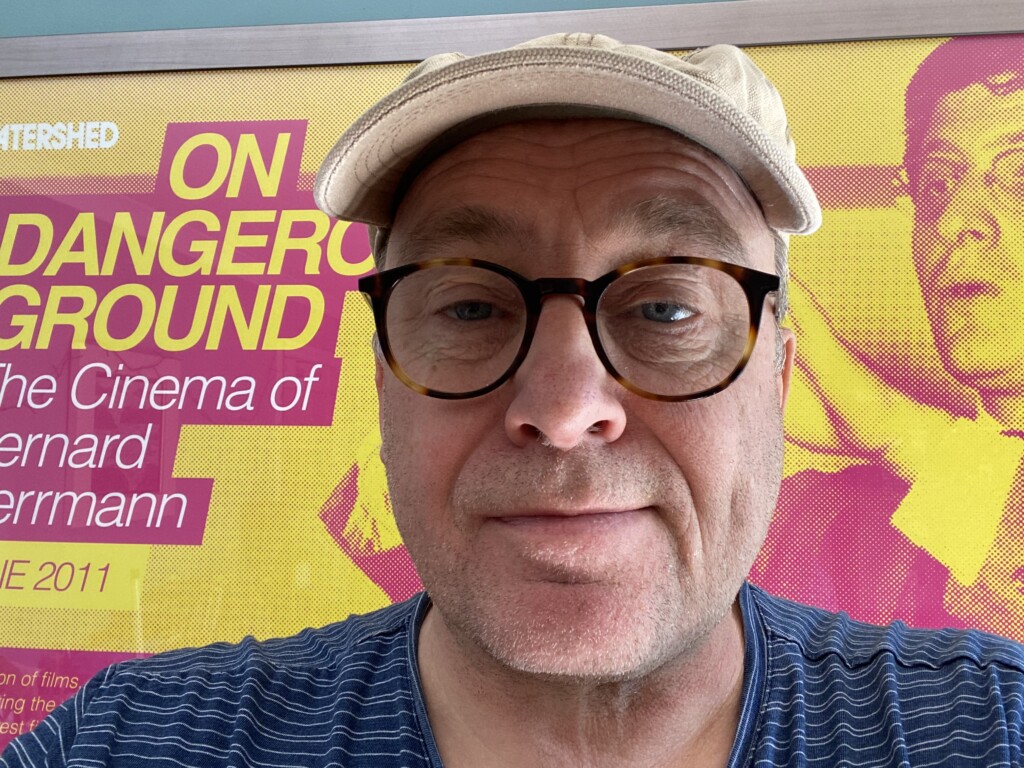 Mark Cosgrove is Cinema Curator at Watershed in Bristol. He has been on juries at film festivals including Cannes and Berlin. He is founder of Cinema Rediscovered Film Festival.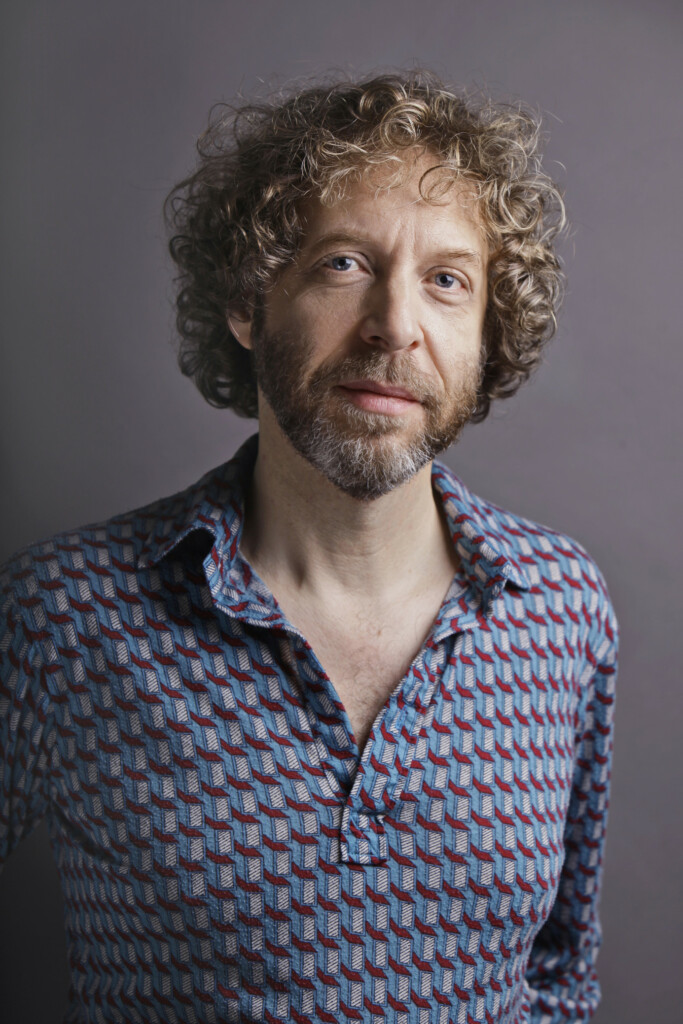 Peter Domankiewicz is a film director, screenwriter and journalist with an abiding interest in the beginnings of moving pictures. He has written for the Guardian and Sight and Sound, as well as contributing to reference works and academic publications.
Image credit: Justyna Sanko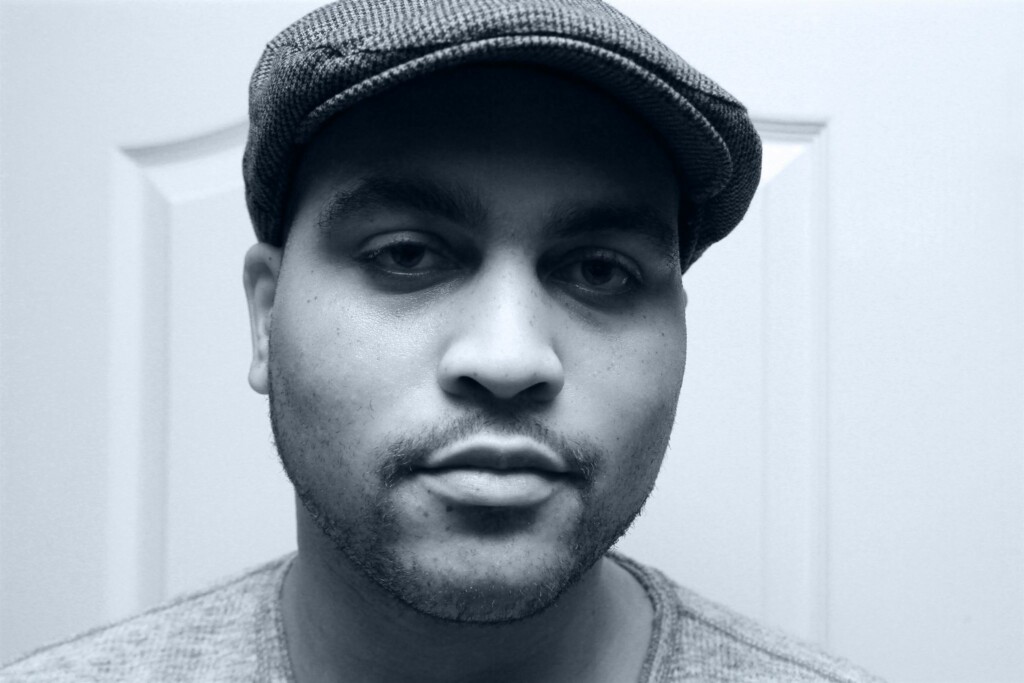 Michael Jenkins is a self-shooting director, producer and writer. Co-founder of Blak Wave Productions and a new black arts space, he was voted among the 100 most influential people in Bristol in the BME power list of 2018. He has won multiple awards including Best Short film for Check the Label at The Royal Television Society Awards 2018 and two BBC Local Radio Gillard Awards for the Diversity and Community award categories. Recently he directed his first short for CBBC, Topknot or Not. He is part of the BAFTA/BFI Network Crew 2020 and a TV Collective Future Breakthrough Leader 2021. His latest film is called Pickney and is supported by the BFI.
Image credit: bymichaeljenkins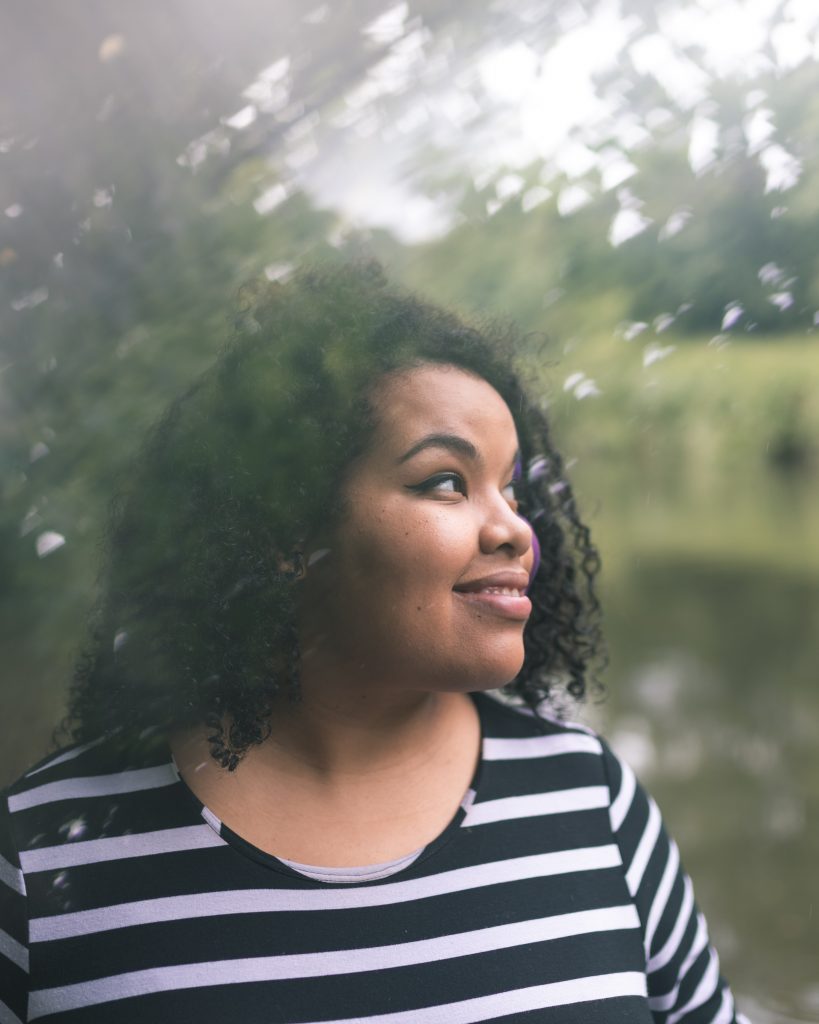 Malaika Kegode is a poet, performer and producer based in Bristol. She has performed across the UK at a number of celebrated venues and festivals including WOMAD, Boomtown and Edinburgh Book Festival. Her poetry collections Requite and Thalassic are published by Burning Eye Books.
Image credit: Jon Aitken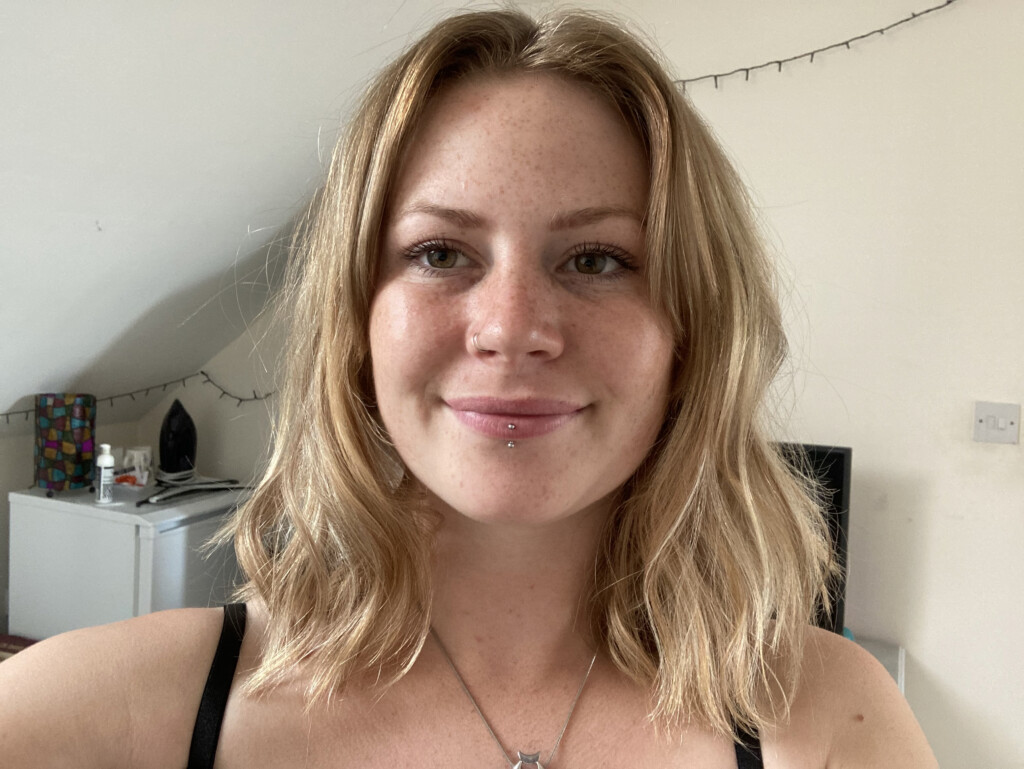 Mani Kidston writes monthly content for digital magazine Fully Grown and mentors in Write Bristol's new scheme to improve equity of education in the city.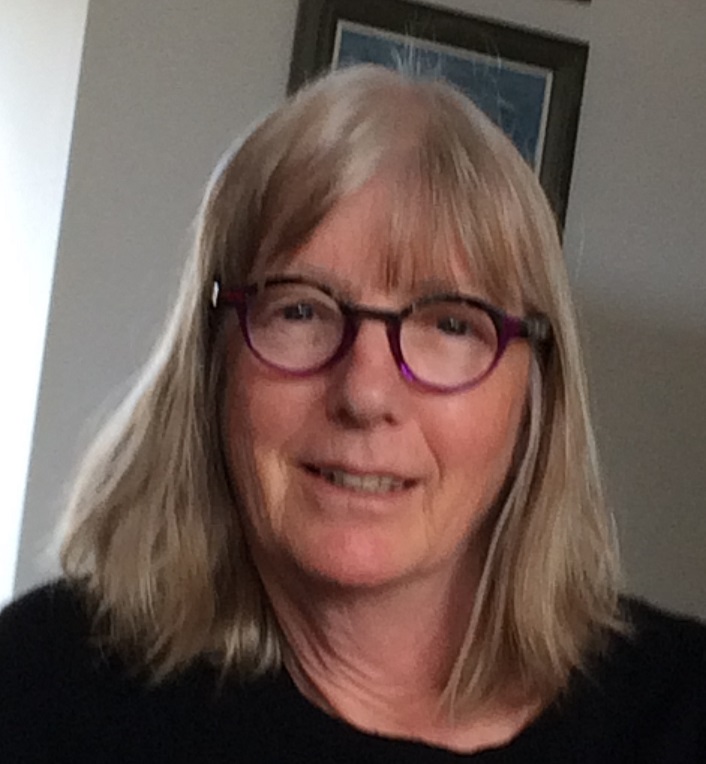 Jenny Lacey was for many years an award-winning radio presenter, working for LBC and for the BBC. She was the BBC's Education Correspondent for the South West, and became Managing Editor of BBC Radio Gloucestershire and then BBC Radio Bristol. She received the Variety Club Independent Radio Personality of the Year award for her work.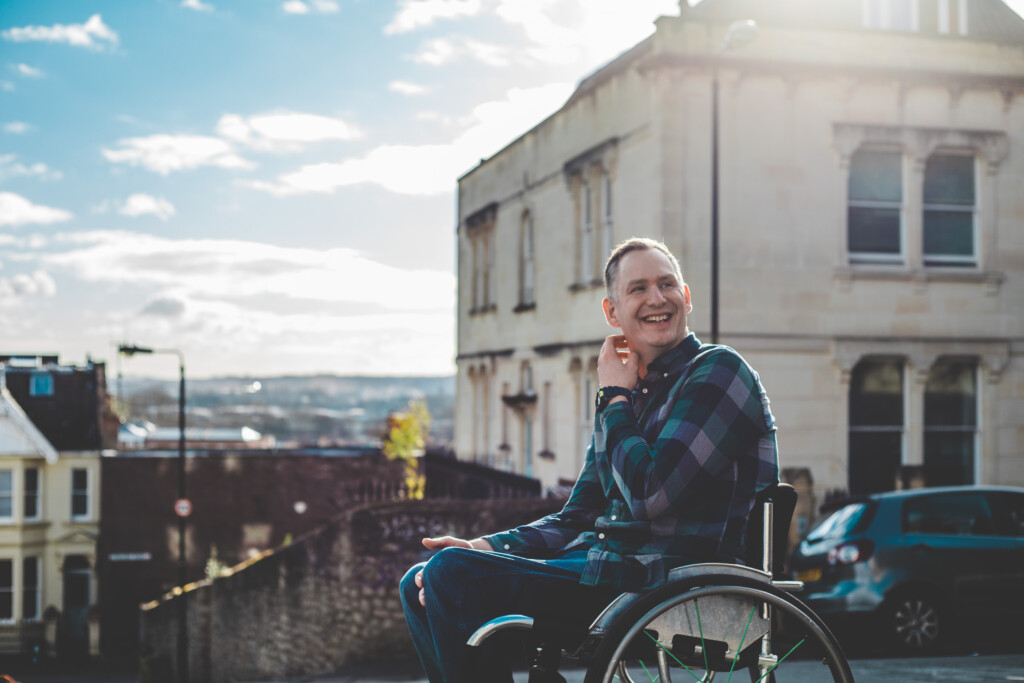 Stephen Lightbown is a poet and spoken-word artist, born in Blackburn, who now lives in Bristol. He writes extensively but not exclusively about life as a wheelchair user.
Image credit: Ali Fewell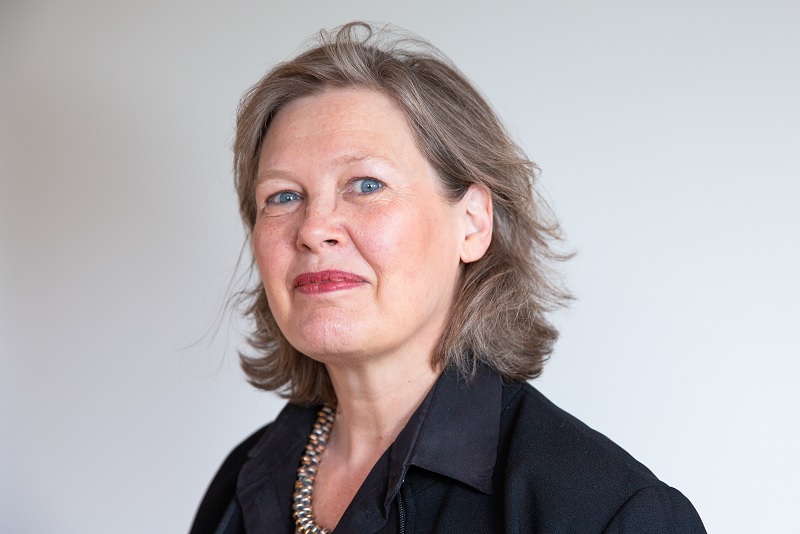 Laura Marshall is the CEO of Icon Films, the independent UK TV production company she co-founded in 1990 with Harry Marshall. She is responsible for the overall strategy of the company, overseeing a staff of over one hundred and forging the company's creative identity and vision. She executive produces many of Icon Films' productions. She is vocal in her advocacy for more regional and diverse representation in television and sits on the Pact Council (Producers Alliance for Cinema and Television) where she actively participates in various working groups. She is Chair of Wildscreen, the charity that brings the world's wildlife and environmental filmmakers to Bristol on a biennial basis.
Image credit: Icon Films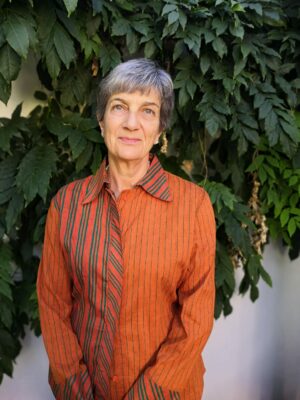 Karen Merkel is an expert on international development through creative industries, having worked across multiple media platforms throughout her career. In 2008, she co-founded New Media Networks, an international communication, production and training consultancy that works globally on content creation and media strategies. The company undertakes regular work with international and national broadcasters, the BBC, organisational members of the Commonwealth Family, the UN and regional agencies, developing a range of events and activities, including Media Literacy. Merkel spent nine years at the BBC, where she worked in World Service Education on global broadcast projects as Director of Education for the BBC World Service Trust, and led on a new educational partnership between the BBC World Service and the UK Foreign and Commonwealth Office. She also has 20 years' experience working with community-based arts companies.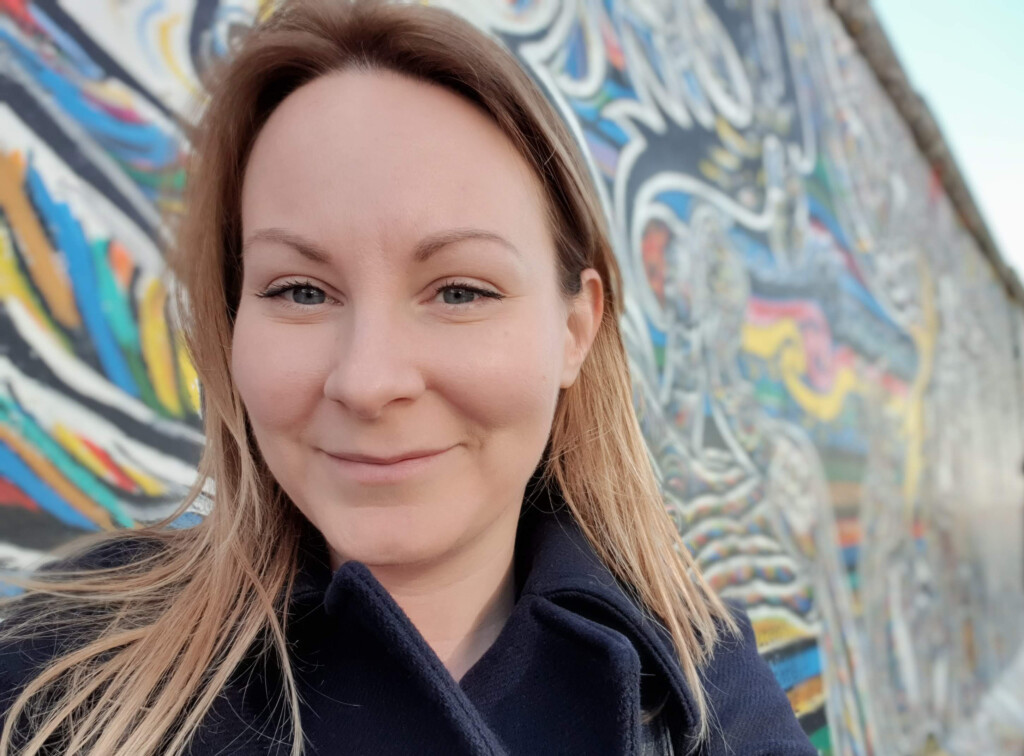 Natalie Moore is Senior Film Officer, Bristol City Council. She is a sector champion for film, TV and moving image in Bristol. Since coordinating Bristol's successful bid to become UNESCO City of Film in 2017, she has led the roll out of Bristol's ambitious work programme which aims to use the designation to enable sustainable growth of the city's film and TV sector. Working with local, national and international partners, she leads the development of new Bristol projects to boost film education, skills and talent development, collaborating with other UNESCO Creative Cities on internationally-facing projects and contributing her specialist sector insights to inform local cultural policy. As Senior Film Officer, she also manages Bristol Film Office, Bristol City Council's facilitation service for filming on location in the city.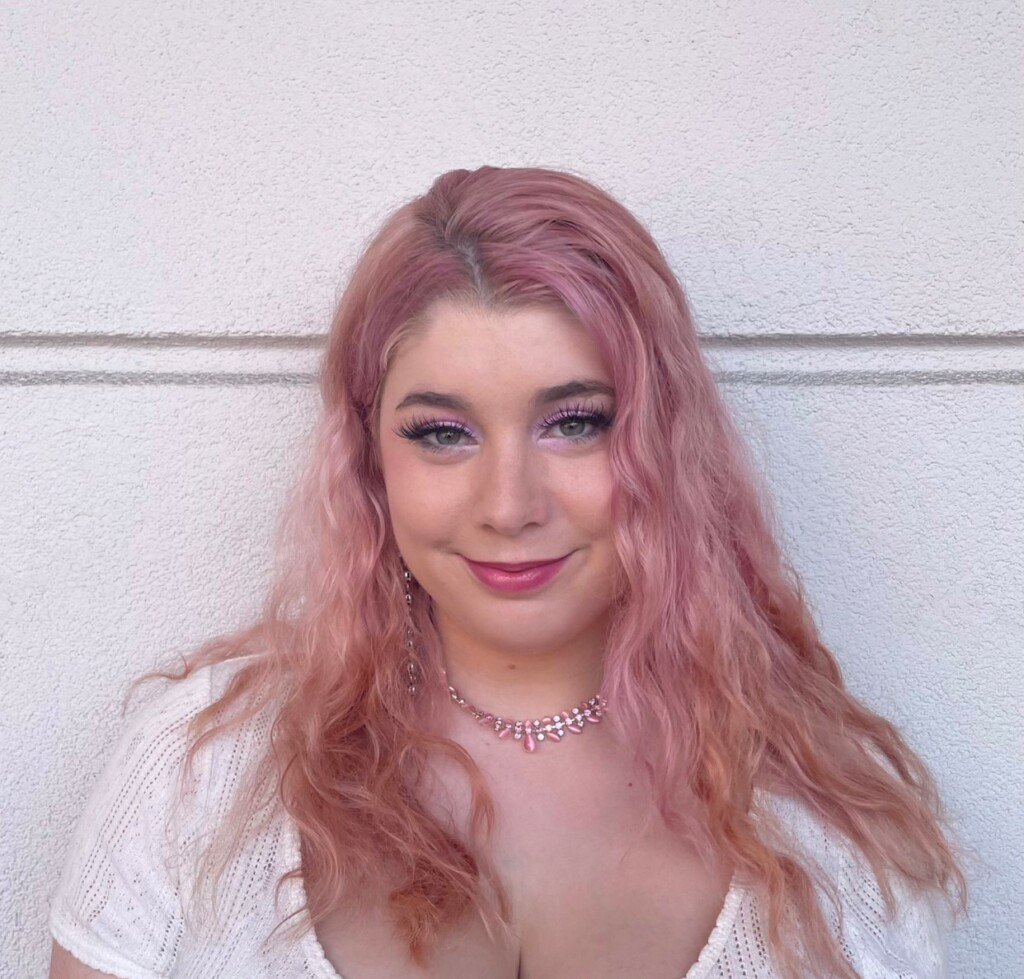 Anna Mouzouri is a filmmaker and University of Gloucester graduate. Her last short, Fruity, was a part of the BBC Four, BBC Introducing: Women in Film programme, and she was cited as an up and coming female director. With her short film Yes Mistress set to debut on Amazon Prime next year, and Fruity on  iPlayer, she hopes to create more work that will sit on accessible platforms.
Lucie Muir is Chief Executive of Wildscreen, a position she has held since 2019. She joined Wildscreen in 2005 as a photo and film researcher on the Arkive project, and went on to develop Wildscreen's educational outputs. In 2014, she led the evolution of the Wildscreen Exchange, providing over 250 conservation organisations globally with access to imagery and empowering them to tell their own stories and supporting their frontline campaigns. She was appointed Wildscreen Director in 2015, overseeing the future strategy and day-to-day running of the charity as well as leading on the Wildscreen Festival, the biggest global gathering of filmmakers, photographers and conservation organisations.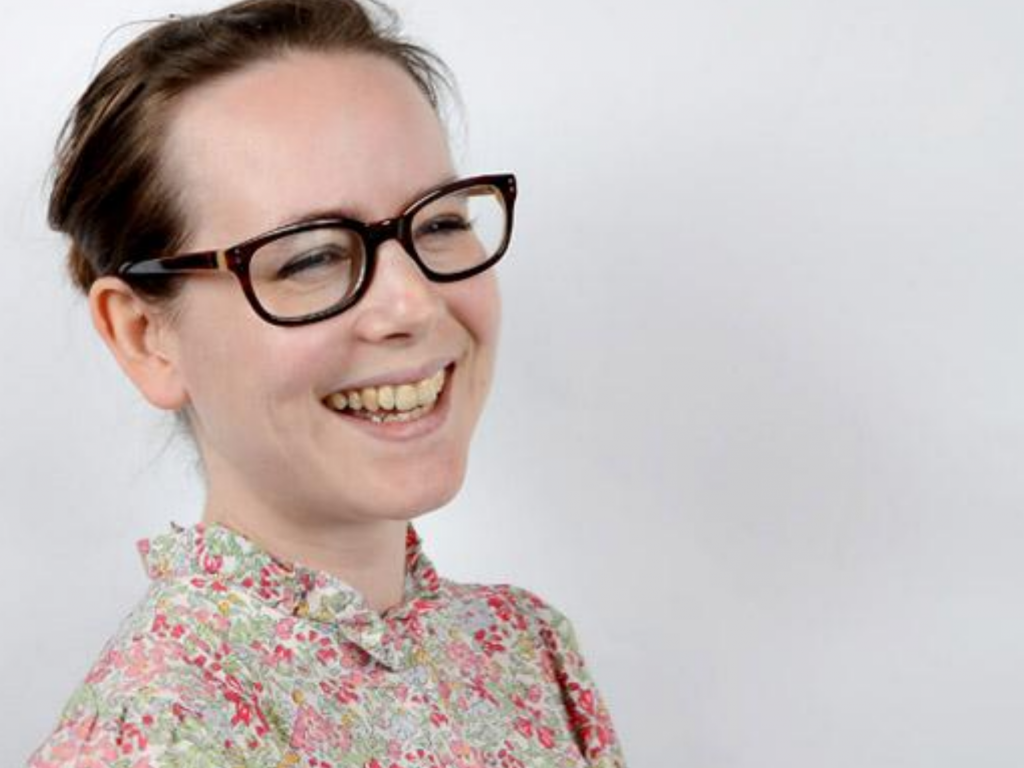 Sian Norris is a writer and journalist specialising in reproductive and LGBTIQ rights. She is the European and Social Affairs report for the Byline Times, and her work has been published by openDemocracy 50:50, the Guardian, the i, the New Statesman, politics.co.uk and many more. Her upcoming book, Birth Violence, explores how the Far Right is attacking women's reproductive rights in Europe. She is also the founder of the Bristol Women's Literature Festival.
Image credit: David Sturdy
Stacey Olika is the Creative Diversity Coordinator for Nations and Regions at Channel 4. Her role involves leading and supporting on strategic plans to increase representation on and off screen, and she works closely with independent production companies and commissioning teams. She is a featured artist and board member of Rising Arts Agency. She was named one of Bristol's Most Influential Creatives Under 24 in 2017 and 2019, Most Influential Women in Bristol 2021 and in 2019 was nominated for RISE Entrepreneur of the Year and VOSCUR Young Community Leader.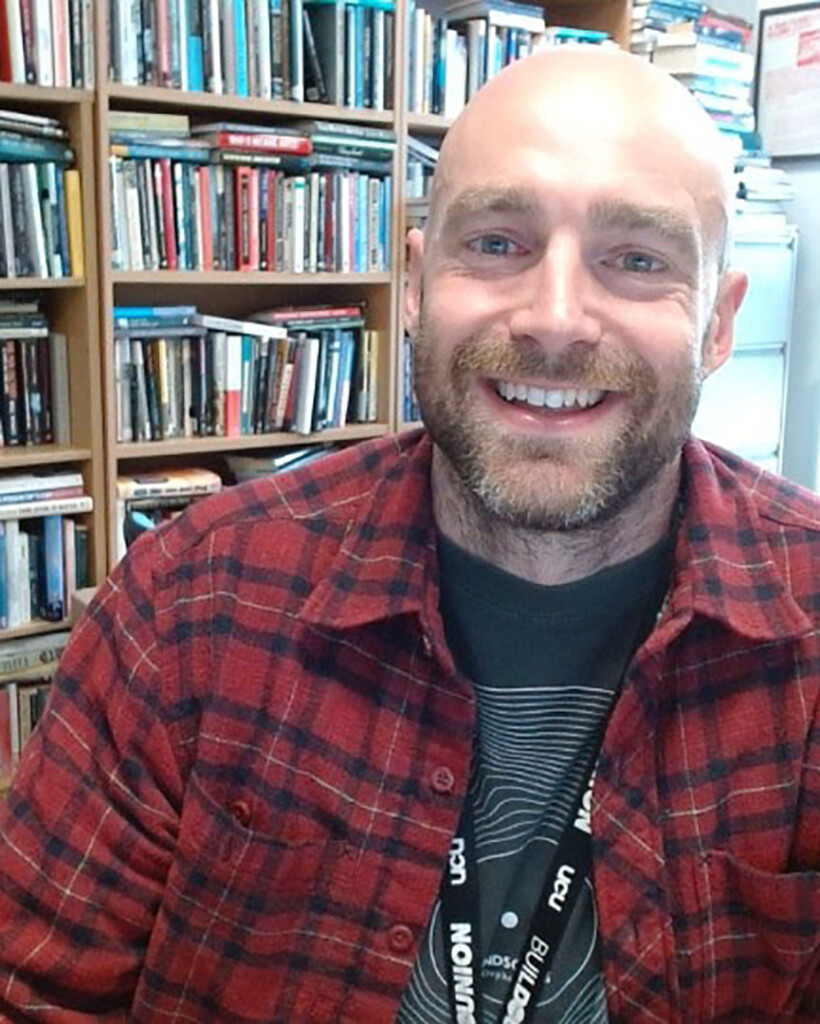 Steve Presence is a lecturer in Film Studies at UWE Bristol. His research focuses on the film and television industries and independent film culture, and he has published widely in these fields in various books, reports and journal articles. His recent work includes two reports produced in collaboration with the documentary film sector, Keeping it Real: Towards A Documentary Film Policy for the UK (2020) and Making It Real: A Policy Programme for UK Documentary Film (2021), and he is currently working on the second edition of Go West! Bristol's Film and Television Industries (co-authored with Andrew Spicer).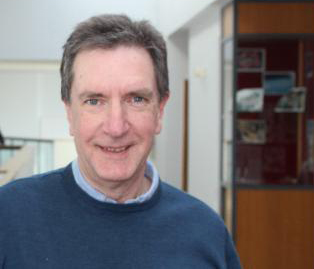 Andrew Spicer is Professor of Cultural Production at the University of the West of England Bristol. He has published extensively about media production, including Beyond the Bottom Line: The Producer in Film and Television Studies and Building Successful and Sustainable Film and Television Businesses: A Cross-National Perspective. He is co-author of Go West! Bristol's Film and Television Industries, which is being updated as part of a broader project exploring the politics of place-making through mapping and analysing the UK's film and television industries outside London. He is currently engaged on an analysis of Bristol's Natural History filmmaking, the 'Green Hollywood'.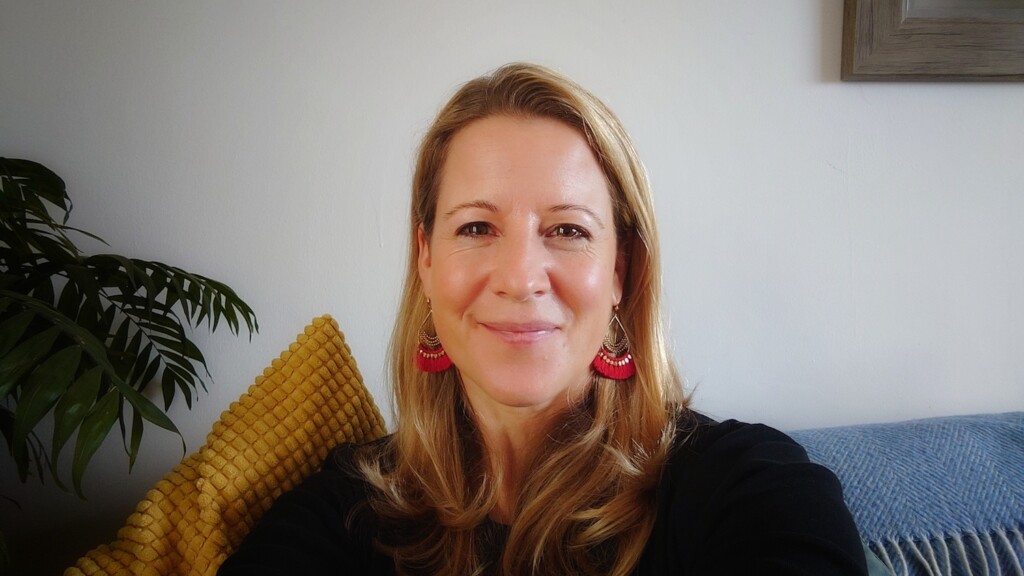 Kristina Turner is an Assistant Producer and Co-founder of Filmmakers for Future: Wildlife (FF:W). Starting out in animation she then retrained to work in wildlife research and conservation for around 10 years before moving to Bristol to combine her interests and reach a wider audience. FF: W aims to encourage collaboration across the wildlife TV industry on ways to reduce their carbon footprint and to make more impactful content that inspires change at this critical time. Based in Bristol, the grassroots volunteer-led group provides an online platform for concerned wildlife filmmakers to connect, learn from each other and from relevant experts to achieve their aims.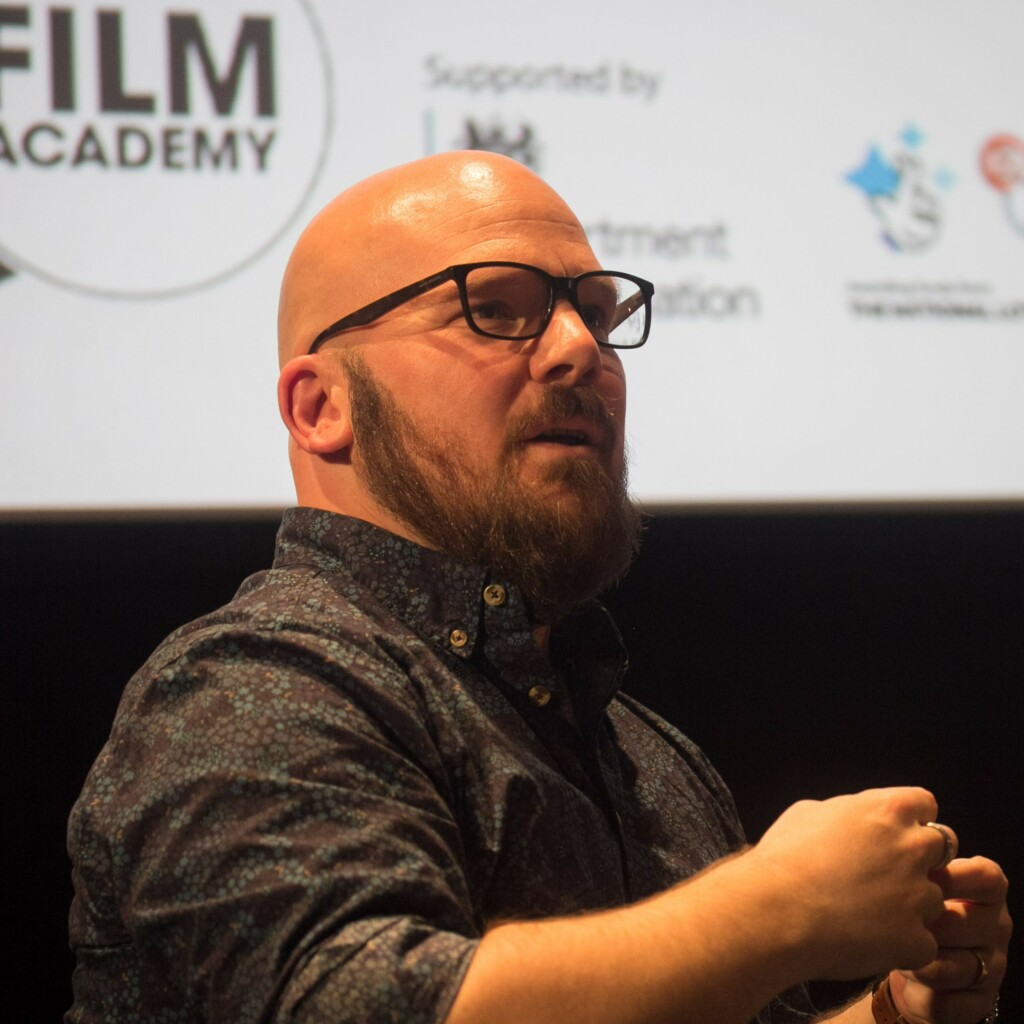 Rich Warren is the CEO for Encounters Film Festival, the UK's leading short film, animation and XR celebration. Based in Bristol, the festival prioritises the showcasing, supporting and progression of new and emerging talent in the moving image. Warren holds an MFA in Curating and began working for the festival in 2008 as an intern, working through the ranks before taking on the lead role in 2016. He has been working with new and emerging talent at film festivals, universities and other institutions for the last 15 years including the NFTS, BFI and Flickerfest.
Image credit: Jon Aitken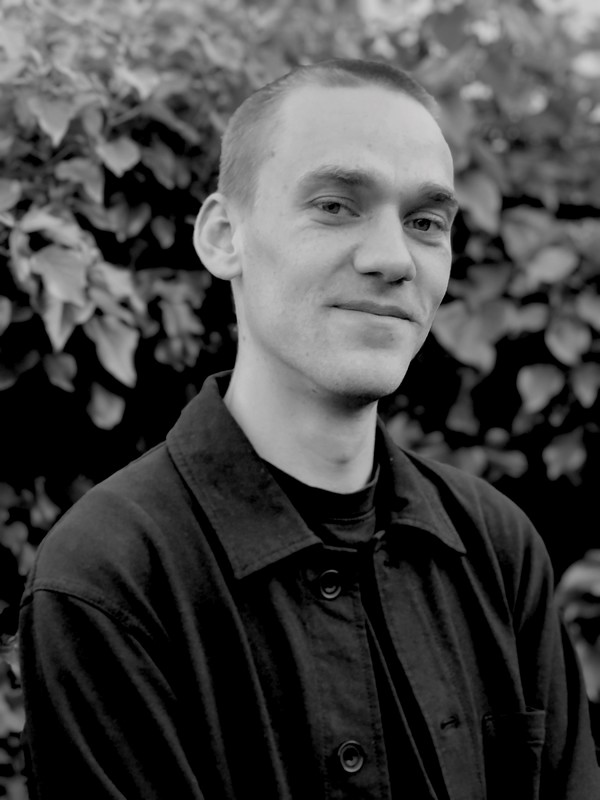 Theo Watkins is a writer-director and editor from England whose work spans film, music video and documentary. His films often explore unexpected elements underlying seemingly mundane settings, with a pitch black comedic sensibility. His last short, Service, won funding through winning the IMDb Script to Screen award, and his new film, Blighty, is currently playing at Encounters Festival.
Booking Information
Ticket booking is via Eventbrite. Please review Eventbrite's terms and conditions and Privacy Policy as Bristol Ideas do not accept any responsibility or liability for the policies. You can read Bristol Ideas' Privacy policy here.
Please note we only refund tickets if the event is cancelled. Events start punctually and, out of consideration to other audience members and speakers, our policy is not to admit or issue refunds to latecomers. Full Terms and Conditions here.
Booking opens on 4 October.
Booking is managed by Watershed's Box Office. Book online or call 0117 927 5100.
Events start punctually and, out of consideration to other audience members and speakers, our policy is not to admit latecomers.
Keeping Everyone Safe
Watershed wants to ensure that it is a welcoming and inclusive place for all. Please note that:
You are required to wear a mask when moving around the building, and when seated in either the cinemas or Waterside spaces (unless exempt).
The capacity of the cinemas and event spaces is at 75%, ensuring there is a minimum of 1 seat between you and other customers on your row.
You should not visit you're feeling unwell and have COVID symptoms.
Watershed will continue with measures currently in place, including increased and enhanced cleaning regime, provision of hand sanitiser throughout the building, maintaining air flow management plans to ensure adequate ventilation throughout, staff wearing face coverings, perspex screens at the desks and bar, and keeping contactless payments. If you would like to check in via NHS Test and Trace please feel free to do so, although it will no longer be required to enter the building.
Accessibility
Watershed's main entrance and Box Office are both on the ground floor which is accessible via a ramped, electronically assisted entrance door.
There are two Blue Badge parking spaces to the rear of Watershed on Canons Road.
Guide dogs and hearing dogs are very welcome.
The first floor of Watershed is accessible via lift from the main entrance and includes level access to all areas, including the cinemas and event spaces.
The cinemas and event spaces have induction loops.
There is an accessible toilet (with baby changing facilities) near Cinema 1. Follow the signs for the Cinemas and the accessible toilet is just on your left through the double doors before Cinema 1.
There are gender neutral toilets in the cinema corridor on the first floor.
Visit Watershed's Access page for more information.
Festival of the Future City
Festival of the Future City takes place every two years in Bristol. This year – due to the pandemic – the festival brings together live on-stage, live online and pre-recorded events. Check the project page for details and follow #FutureCity21 on Twitter.