How Do We All Ensure Meaningful, Inclusive Action on Climate Change?
Panel discussion
Festival of the Future City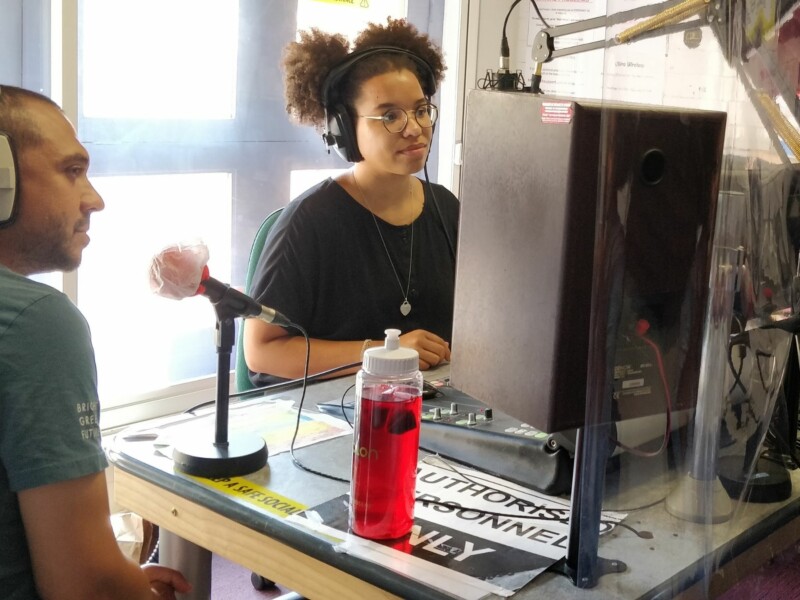 This event combines the launch of year two of the Black and Green Ambassadors with a debate about climate change action.
The pioneering Black and Green Ambassadors programme, founded in 2016 and re-launched in 2021, aims to connect, empower and celebrate diverse leadership and community action on environmental issues in Bristol and beyond. It is about challenging perceptions, creating new opportunities, and working towards ensuring the environmental movement is inclusive and representative of all communities.
Join this year's Black and Green Ambassadors – Asia Yousif, Olivia Sweeney and Roy Kareem – as they reflect on their experience and consider what lies ahead. They will share learnings and insights gathered throughout their year of research, community workshops and radio shows designed to explore, amplify and enable solutions leading to an environmentally and socially just future for all.
Hosted by Yousif, Sweeney and Kareem, this session will also include special guests (to be announced) and video highlights from the year, with audience questions and answers and a chance to meet the four new ambassadors beginning their journey in year two of the programme.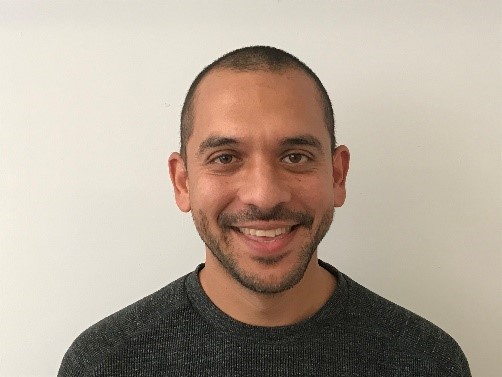 Roy Kareem, Black and Green Ambassador 2021/22, has worked in various roles to explore sustainability and the role of nature connection in wellbeing and health. He is currently the director of Bright Green Future, a leadership programme for young people based at the Centre for Sustainable Energy, and has a background in science, education and media, with roles at the Save Our Seas Foundation, World Animal Protection, MTV, and a stint as a Primary School teacher.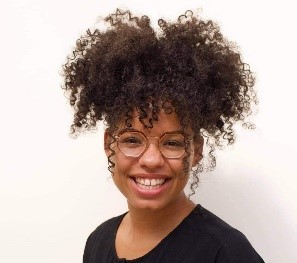 Olivia Sweeney, Black and Green Ambassador 2021/22, is also a Junior Consultant at Resource Futures, a sustainable waste consultancy working to make it easier for people to reduce their waste, recycle and build the circular economy. She is interested in climate justice and equity in all forms, previously working with the Royal Academy of Engineering to increase diversity in the engineering sector.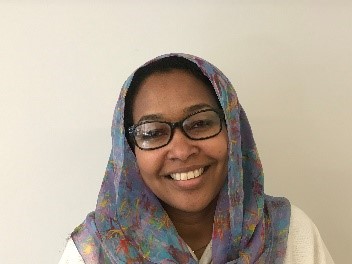 Asia Yousif, Black and Green Ambassador 2021/22, is passionate about inclusion and integration and has experience of working with communities to address health, environmental and social justice issues, including volunteering with charities to support refugees and asylum seekers in Bristol.
Booking Information
Ticket booking is via Eventbrite. Please review Eventbrite's terms and conditions and Privacy Policy as Bristol Ideas do not accept any responsibility or liability for the policies. You can read Bristol Ideas' Privacy policy here.
Please note we only refund tickets if the event is cancelled. Events start punctually and, out of consideration to other audience members and speakers, our policy is not to admit or issue refunds to latecomers. Full Terms and Conditions here.
Booking opens on 4 October.
Booking is managed by Watershed's Box Office. Book online or call 0117 927 5100.
Events start punctually and, out of consideration to other audience members and speakers, our policy is not to admit latecomers.
Keeping Everyone Safe
Watershed wants to ensure that it is a welcoming and inclusive place for all. Please note that:
You are required to wear a mask when moving around the building, and when seated in either the cinemas or Waterside spaces (unless exempt).
The capacity of the cinemas and event spaces is at 75%, ensuring there is a minimum of 1 seat between you and other customers on your row.
You should not visit you're feeling unwell and have COVID symptoms.
Watershed will continue with measures currently in place, including increased and enhanced cleaning regime, provision of hand sanitiser throughout the building, maintaining air flow management plans to ensure adequate ventilation throughout, staff wearing face coverings, perspex screens at the desks and bar, and keeping contactless payments. If you would like to check in via NHS Test and Trace please feel free to do so, although it will no longer be required to enter the building.
Accessibility
Watershed's main entrance and Box Office are both on the ground floor which is accessible via a ramped, electronically assisted entrance door.
There are two Blue Badge parking spaces to the rear of Watershed on Canons Road.
Guide dogs and hearing dogs are very welcome.
The first floor of Watershed is accessible via lift from the main entrance and includes level access to all areas, including the cinemas and event spaces.
The cinemas and event spaces have induction loops.
There is an accessible toilet (with baby changing facilities) near Cinema 1. Follow the signs for the Cinemas and the accessible toilet is just on your left through the double doors before Cinema 1.
There are gender neutral toilets in the cinema corridor on the first floor.
Visit Watershed's Access page for more information.
Festival of the Future City
Festival of the Future City takes place every two years in Bristol. This year – due to the pandemic – the festival brings together live on-stage, live online and pre-recorded events. Check the project page for details and follow #FutureCity21 on Twitter.