Guided Walk: Place Portrait Walkshop
Festival of the Future City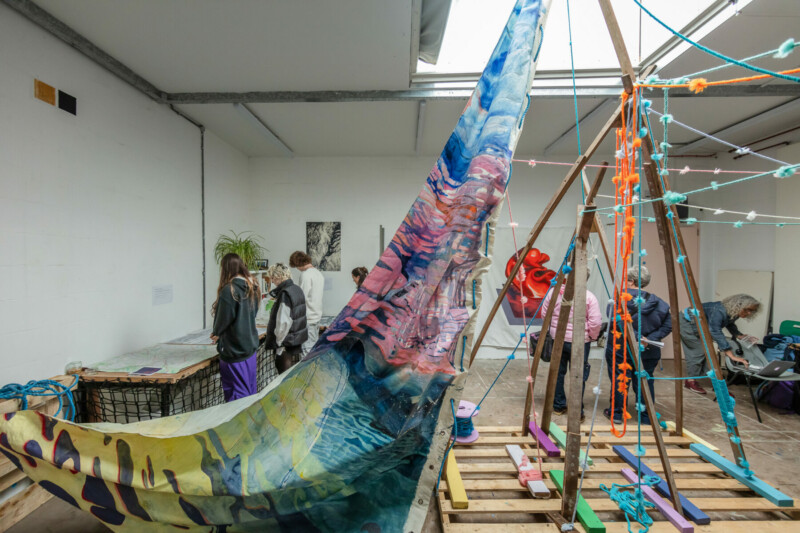 What makes a neighbourhood? Have you properly explored your own? Who lives and works there? What about the 'more than human'?
Join Place Portrait artists on a visit to their installation at Spike Island Arts and a wander around the harbour. This participatory workshop will encourage conversations about the multiple layers of a neighbourhood and whose eyes we view places through. Refuting the estate agent perspective of one of the most photographed views of Bristol, you'll be invited take a single polaroid photo, collect some 'street treasure' and write or record a few words of something that has caught your attention during the walk.
This walk is accessible to people with impaired mobility. It will begin at Spike Island and end at Watershed.
Place Portraits marks the culmination of the second Spike Island and Creative Youth Network Engagement Fellowship for Artists and is part of the West of England Visual Arts Alliance programme, supported by Arts Council England.
Booking Information
Ticket booking is via Eventbrite. Please review Eventbrite's terms and conditions and Privacy Policy as Bristol Ideas do not accept any responsibility or liability for the policies. You can read Bristol Ideas' Privacy policy here.
Please note we only refund tickets if the event is cancelled. Events start punctually and, out of consideration to other audience members and speakers, our policy is not to admit or issue refunds to latecomers. Full Terms and Conditions here.
Image: Place Portrait, Work In Progress, Residency Studio, Spike Island Open Studios 2023. Photograph By Dan Weill.