Can Anthropology Explain Business and Life?
Gillian Tett
Gillian Tett, editor-at-large of the Financial Times, demonstrates the key role that an understanding of human behaviour plays in solving some of the most pressing global challenges.
For over a century, anthropologists have immersed themselves in unfamiliar cultures, uncovering the hidden rituals that govern how people act. Now, a new generation of anthropologists are using these methods in a different context: to illuminate the behaviour of consumers and businesses at home.
Tett – bestselling author of Fool's Gold, journalist, and anthropology PhD – shows how anthropology helps explain consumer habits, revealing the 'webs of meaning' that underpin how we shop, and unpicking the subtle cultural shifts driving the rise of green investment. She explores how anthropology can shed light on the workplace, identifying the hidden tribes within the office, and pinpointing which rituals are binding together a team. And she shows how we can all use anthropology in our own lives, too: helping us make better decisions, navigate risk – even work out what our peers are really thinking.
Along the way, Tett draws on stories from Tajik villages and Amazon warehouses, Japanese classrooms and Wall Street trading floors, all to reveal the power of anthropology in action.
She discusses this new way of making sense of human behaviour with Margaret Heffernan.
Gillian Tett's Anthro-Vision: How Anthropology Can Explain Business and Life is published by Cornerstone. Buy a copy from our partners Waterstones online or at the event.
Gillian Tett is the chair of the US editorial board and editor-at-large at the Financial Times. Perhaps best known for predicting the 2007–8 financial crisis, Tett's bestselling book Fool's Gold was one of the definitive books on the crash. Tett holds a PhD in social anthropology from the University of Cambridge, where she studied marriage rituals in Tajikistan. Her work for the FT has taken her around the world – from Brussels to Tokyo to Moscow to New York– and won her numerous awards, including Columnist, Journalist and Business Journalist of the Year prizes at the British Press Awards.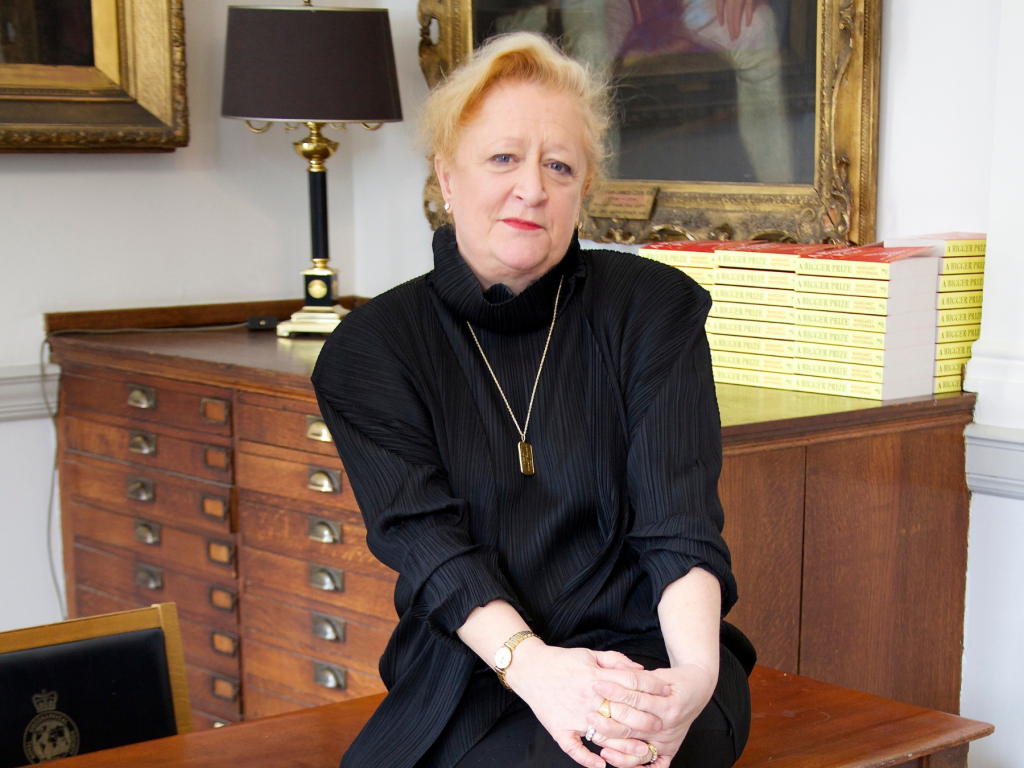 Margaret Heffernan produced programmes for the BBC for 13 years. She then moved to the US where she spearheaded multimedia productions for Intuit, The Learning Company and Standard&Poors. She was Chief Executive of InfoMation Corporation, ZineZone Corporation and then iCast Corporation. Her third book, Willful Blindness was named one of the most important business books of the decade by the Financial Times. In 2015, she was awarded the Transmission Prize for A Bigger Prize. Her TED talks have been seen by over nine million people and in 2015 TED published Beyond Measure. She is Lead Faculty for the Forward Institute's Responsible Leadership Programme and, through Merryck & Co, mentors CEOs and senior executives of major global organisations. Her most recent book, Uncharted, was published in 2020.
Booking Information
To keep everyone safe, Bristol Ideas and Waterstones have limited the number of tickets on sale and respectfully ask ticket holders to wear masks during the event in the shop and follow guidance on social distancing. Please stay home if you're experiencing any symptoms of COVID-19 (these are listed on the NHS website) or if you've recently been in contact with someone who has the virus.
Online ticket booking is via Eventbrite. Please note that Eventbrite is a third-party service that is not owned or managed by Bristol Ideas. Please review Eventbrite's terms and conditions and Privacy Policy as we do not accept any responsibility or liability for the policies. You can read Bristol Ideas' Privacy policy here.
CONCESSIONS apply to Full Time Students, Job Seekers Allowance, Incapacity Benefit claimants, over 60s and disabled people. PARTNER RATE is for staff, students or members at the following organisations: Arts Council England, Bristol City Council, Business West, University of Bristol and UWE. Please note that you will be asked of proof for your eligibility of a concession or partner rate ticket. No refunds/exchanges are possible for tickets already purchased at the higher price.
One free carer ticket can be provided for each paying disabled visitor, please contact us before booking to arrange.
We only refund tickets if the event is cancelled. Events start punctually and, out of consideration to other audience members and speakers, our policy is not to admit or issue refunds to latecomers. Full Terms and Conditions here.
Accessibility: Waterstones
One free carer ticket can be provided for each paying disabled visitor, please contact us before booking to arrange. More information about Waterstones Bristol – Galleries can be found here.
• There are Blue Badge parking spaces on Union Street.
• There is level access to the event space.
• Events are amplified but there is no loop system.
• There are toilets for public use.
• Guide and assistance dogs are welcome.