How Do You Create and Sustain a City's Unique Culture and Character?
George Ferguson and Chuck Wolfe
Festival of the Future City
George Ferguson, former mayor of Bristol, and writer and consultant Charles (Chuck) Wolfe look at the uniqueness of cities.
Somewhere, between character and caricature, there exists an authentic – a truly unique – urban place, that blends global and local, old and new. Yet, in a dramatically changing world dominated by crises of climate change, maintaining public health, and social justice, finding such places – and explaining their relevance – may be easier said than done.
How are successful places made and what is the role of authenticity, culture, character, and uniqueness? What can we learn from successful places from the past and what are the lessons for cities like Bristol?
Chuck Wolfe's new book, Sustaining a City's Culture and Character, looks at examples from around the world – including moving a small Swedish city, reviving Irish market towns, and revitalization efforts adjacent to London's Waterloo Station – and puts forward tools for sustaining urban culture and character in transformative times. These range from 'bottom up', resident-based input about local history, building forms, natural and open spaces, cultural assets and tradition, to related policy, planning, and regulatory examples.
For those who seek an urbanism of distinctiveness to enhance city liveability, rather than a bland, generic uniformity, this session examines on a global basis how the many interrelated facets of an urban area's unique, yet dynamic context – built, social, cultural and intangible – can be championed and advanced, rather than simply borrowed from another place.
Wolfe is in conversation with George Ferguson, architect and former mayor of Bristol.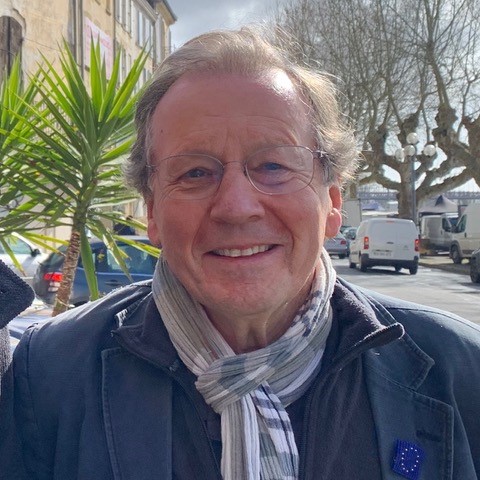 George Ferguson CBE PPRIBA is a past President of the Royal Institute of British Architects (2003/5) and was the first elected Mayor of Bristol (2012-16). He secured Bristol's status as European Green Capital 2015, as a founder member of Rockefeller 100 Resilient Cities and as a UNESCO Learning City. From his Bristol-based practice Ferguson Mann Architects he founded the UK-wide group of architects, Acanthus, in 1986. He was also a founder of the Academy of Urbanism. In the 90s he developed the 'Tobacco Factory', a multi-use project, catalyst for the regeneration of South Bristol and a model for culture-led city regeneration. He was appointed a CBE for services to architecture and the community in 2010.
Charles (Chuck) R Wolfe is a UK-based, multinational urbanism consultant, and the author of Sustaining a City's Culture and Character (Rowman and Littlefield, 2021), the third of a trilogy of books addressing how to determine the intrinsic identities of cities and urban places. He is a recent visiting scholar in Sweden, Fulbright specialist in Australia for an award-winning project, and long-time American environmental/land use lawyer. He holds graduate degrees in law and regional planning with 34 years of experience in environmental, land use, and real estate law. He is founder and principal advisor of Seeing Better Cities Group, has practiced at several law firms, and has served as a long-time affiliate associate professor in the College of the Built Environments at the University of Washington in Seattle. He has been a frequent radio and podcast guest, and written regularly for many publications, including The Atlantic, The Atlantic Cities/CityLab, Governing, CityMetric, Planetizn, The Huffington Post, Grist and Crosscut. He blogs at sustainingplace.com. He is also the author of Seeing the Better City (2017) (finalist for a 2018 UK National Urban Design Award), and Urbanism Without Effort (rev. ed. 2019), both from Island Press.
Booking Information
Ticket booking is via Eventbrite. Please review Eventbrite's terms and conditions and Privacy Policy as Bristol Ideas do not accept any responsibility or liability for the policies. You can read Bristol Ideas' Privacy policy here.
Please note we only refund tickets if the event is cancelled. Events start punctually and, out of consideration to other audience members and speakers, our policy is not to admit or issue refunds to latecomers. Full Terms and Conditions here.
This is an online event on Crowdcast. Please note that Crowdcast works best in Chrome.
Booking a ticket for our Crowdcast event
Click the Book Ticket link to go to Crowdcast to register. Click the 'Save my spot' button to register. You will be prompted to enter your email address or social media login (Facebook, Twitter or Google). An email will be sent to confirm your registration, along with the option to add the event to your calendar.
Joining our Crowdcast event
Once you register you will have instant access to the event's Crowdcast page, including the polls, chat, and Q&A. To return to the event page at any time, simply click the link in your confirmation or reminder email. The event will start automatically on its event page at the time advertised, and all you have to do is sit back and relax.
Live captions
You can use Chrome's accessibility settings to view live captions for Crowdcast events. This page explains how to enable them.
Festival of the Future City
Festival of the Future City takes place every two years in Bristol. This year – due to the pandemic – the festival brings together live on-stage, live online and pre-recorded events. Check the project page for details and follow #FutureCity21 on Twitter.