What Are the Effects of Ageing on Our Creativity and Psychology?
Geoff Dyer
Geoff Dyer sets his own encounter with late middle age against the last days and last achievements of writers, painters, athletes and musicians who've mattered to him throughout his life.
The award-winning author of Out of Sheer Rage and Yoga for People Who Can't Be Bothered to Do It returns to Bristol to talk about his new book, The Last Days of Roger Federer: And Other Endings. Using the great tennis player's twilight years as a jumping off point, Dyer examines Friedrich Nietzsche's breakdown in Turin, Bob Dylan's reinventions of old songs, J W Turner's paintings of abstracted light, John Coltrane's cosmic melodies, Jean Rhys' return from the dead (while still alive) and Beethoven's final quartets – and considers the intensifications and modifications of experience that come when an ending is within sight. What can we learn from those who quit, those who died and those who push on a little too long?
Dyer joins Jenny Lacey to talk about last things and, judging by his previous events with us, will delight with his insight and wit, and make us all feel much cleverer at the end.
Most authors use language to write about things. Dyer uses things to write about language. He's a clever clogs but he's one of us at the same time. Genius.

– SIMON ARMITAGE
This event is now passed. Listen back to the Bristol Ideas talk with Geoff Dyer here.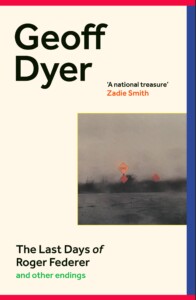 Geoff Dyer's The Last Days of Roger Federer: And Other Endings is published by Canongate. Buy a copy online or at the event from our partners Waterstones.
Audiobook Excerpt
Listen to an excerpt of Geoff Dyer's The Last Days of Roger Federer, read by Richard Burnip.
Geoff Dyer last visited the Festival of Ideas in 2016 to talk about White Sands: Experiences from the Outside World From a trip to the Lightning Field in New Mexico – hear him explain the book's long title and much more with Andrew Kelly.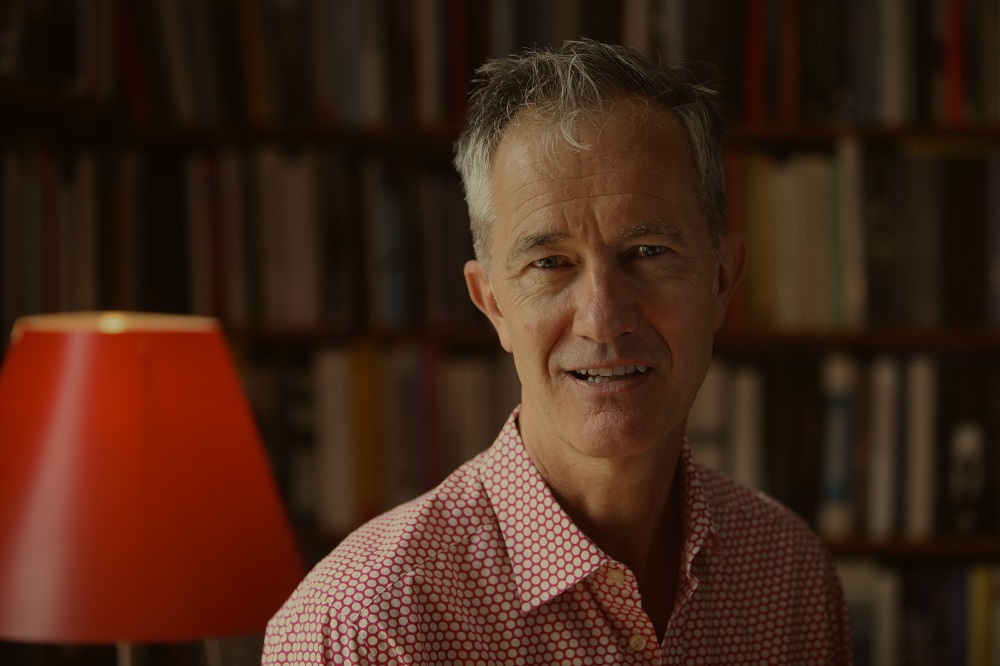 Geoff Dyer is an award-winning author of ten non-fiction books and four novels, including Out of Sheer Rage, Yoga for People Who Can't Be Bothered to Do It, Zona and See/Saw. A fellow of the Royal Society of Literature and a member of the American Academy of Arts and Science, Dyer lives in Los Angeles, where he is Writer in Residence at the University of Southern California. His books have been translated into twenty-four languages.
Image credit: Guy Drayton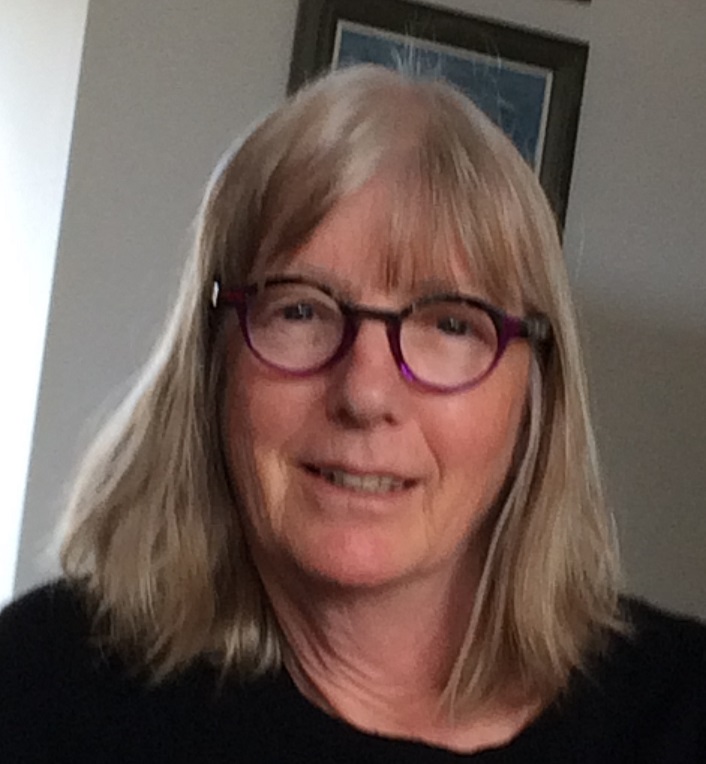 Jenny Lacey was for many years an award-winning radio presenter, working for LBC and for the BBC. She was the BBC's Education Correspondent for the South West, and became Managing Editor of BBC Radio Gloucestershire and then BBC Radio Bristol. She received the Variety Club Independent Radio Personality of the Year award for her work.
Booking Information
Waterstones and Bristol Ideas want to ensure a safe and enjoyable visit for all. The event capacity has returned to normal and seating will not be socially distanced. In the interest of audience and staff safety we are grateful if you would continue to wear a mask if possible and make space when moving around the venue. Please stay home if you're experiencing any symptoms of COVID-19 (these are listed on the NHS website) or if you've recently been in contact with someone who has the virus.
Ticket booking is via Eventbrite. Please note that Eventbrite is a third-party service that is not owned or managed by Bristol Ideas. Please review Eventbrite's terms and conditions and Privacy Policy as we do not accept any responsibility or liability for the policies. You can read Bristol Ideas' Privacy policy here.
CONCESSIONS apply to Full Time Students, Job Seekers Allowance, Incapacity Benefit claimants, over 60s and disabled people. PARTNER RATE is for staff, students or members at the following organisations: Arts Council England, Bristol City Council, Business West, University of Bristol and UWE. Please note that you will be asked of proof for your eligibility of a concession or partner rate ticket. No refunds/exchanges are possible for tickets already purchased at the higher price.
One free carer ticket can booked for each paying disabled visitor. If you need to book more than one, please contact us before booking to arrange.
We only refund tickets if the event is cancelled. Events start punctually and, out of consideration to other audience members and speakers, our policy is not to admit or issue refunds to latecomers. Full Terms and Conditions here.
Accessibility: Waterstones
One free carer ticket can be provided for each paying disabled visitor, please contact us before booking to arrange. More information about Waterstones Bristol – Galleries can be found on the Waterstones website and on AccessAble.
• There are Blue Badge parking spaces on Union Street.
• There is level access to the event space.
• Events are amplified but there is no loop system.
• There are toilets for public use.
• Guide and assistance dogs are welcome.