Francis Fukuyama
Can Liberalism Survive?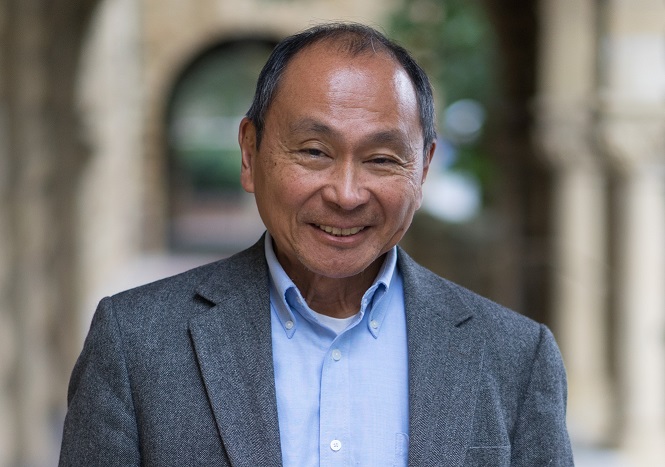 Francis Fukuyama, author of Identity and The Origins of Political Order, examines the challenges that liberalism faces in today's world and serves up a powerful and penetrating case for the defence.
Liberalism – the comparatively mild-mannered sibling to the more ardent camps of nationalism and socialism – has never been so divisive as today. From Putin's populism, the Trump administration and autocratic rulers in democracies the world over, it has both thrived and failed under identity politics, authoritarianism, social media and a weakened free press.
Since its inception following the post-Reformation wars, liberalism has come under attack from conservatives and progressives alike, and today is dismissed by many as an 'obsolete doctrine'. Fukuyama sets out the cases for and against its classical premises: observing the rule of law, independence of judges, means over ends, and, most of all, tolerance.
In conversation with Bristol Ideas director Andrew Kelly.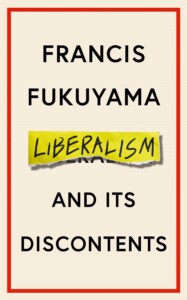 Francis Fukuyama's Liberalism and Its Discontents is published by Profile. Buy a copy from our partners Waterstones online and at the event.
Related article
Read Frederick Harry Pitts' blog post about The End of History and the Last Man.
In conversation with Bristol Ideas director Andrew Kelly.
Read the transcript of this conversation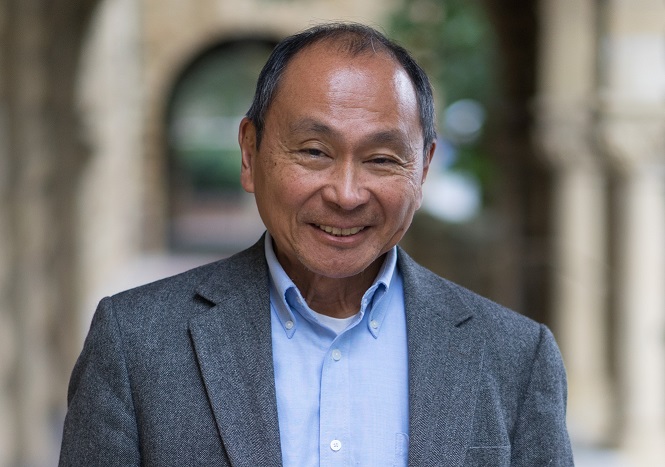 Francis Fukuyama is the author of The End of History, The Great Disruption, Our Posthuman Future, State Building, After the Neocons, The Origins of Political Order and Political Order and Political Decay. All have been hugely influential international bestsellers, translated and published in many languages. He is Olivier Nomellini Senior Fellow at the Freeman Spogli Institute for International Studies, Stanford. Follow him on Twitter @FukuyamaFrancis
Listen: Francis Fukuyama 2018
Booking Information
Keeping Everyone Safe
We The Curious and Bristol Ideas want to ensure a safe and enjoyable visit for all. The event capacity has returned to normal and seating will not be socially distanced. At time of booking opening there are no requirements for a Covid Pass or mask wearing to attend events. Should national or local government or public health guidance change in this time, please be aware that this might need to change.
In the interest of continued audience and staff safety we would be grateful if you continue to wear a mask if possible and make space when moving around the venue.
Ticket Information
Online ticket booking is via Eventbrite. Please note that Eventbrite is a third-party service that is not owned or managed by Bristol Ideas. Please review Eventbrite's terms and conditions and Privacy Policy as we do not accept any responsibility or liability for the policies. You can read Bristol Ideas' Privacy policy here.
CONCESSIONS apply to Full Time Students, Job Seekers Allowance, Incapacity Benefit claimants, over 60s and disabled people. PARTNER RATE is for staff, students or members at the following organisations: Arts Council England, Bristol City Council, Business West, University of Bristol and UWE. Please note that you will be asked of proof for your eligibility of a concession or partner rate ticket. No refunds/exchanges are possible for tickets already purchased at the higher price.
One free carer ticket can be provided for each paying disabled visitor, please contact us before booking to arrange.
We only refund tickets if the event is cancelled. Events start punctually and, out of consideration to other audience members and speakers, our policy is not to admit or issue refunds to latecomers. Full Terms and Conditions here.
Accessibility
One free carer ticket can be provided for each paying disabled visitor, please contact us before booking to arrange.
There are lifts to the We The Curious event space (Rosalind Franklin Room).
There is a hearing loop system.
There are accessible toilets for public use.
There is a fully accessible on-site car park.
Guide and assistance dogs are welcome.
More information about visiting We The Curious can be found on the We the Curious website and on AccessAble.