Who Was Pioneer Queer Poet Valentine Ackland?
Frances Bingham
Frances Bingham discusses Valentine Ackland's transgressive life as poet, pioneer gender-rebel, passionate lover and political activist.
One November evening in 1925, two young women from London arrived at the village of Chaldon, in Dorset. They brought with them two suitcases, a gramophone, and a wooden boxful of records; the bare necessities. Both wore trousers and had Eton-cropped hair. The taller of the two, Mrs Turpin, had come to the country to recover from a recent operation to remove her hymen.
Mrs Turpin was Valentine Ackland, on the run from her recent disastrous marriage. She was soon to meet the love of her life, Sylvia Townsend Warner, already a celebrity for her debut novel Lolly Willowes. They would live in Dorset together in a passionate relationship until Valentine's death in 1969.
Ackland was a dedicated poet, deeply involved with Communism during the 1930s, and an environmentalist and peace campaigner. Recently released MI5 files show that she was blacklisted for confidential work during the Second World War, and remained under long-term surveillance. Despite her commitment to Townsend Warner, she had many affairs with women who fell for her androgynous beauty and her masterful conduct of an amour. She also struggled with alcoholism, but the relationship with Townsend Warner survived all challenges.
Frances Bingham discusses this remarkable life with writer and journalist Sian Norris.
Frances Bingham's Valentine Ackland: A Transgressive Life is published by Handheld Press. Buy a copy from Waterstones, our bookselling partners.
Frances Bingham is a freelance writer, poet and playwright. Her books include Journey from Winter (2008), The Principle of Camouflage (2011) and London Panopticon (2020). She has also published short stories and poems in anthologies and magazines, and read her work at numerous literary festivals, as well as contributing to events such as the Southbank Centre's Literature and Spoken Word programme, and the BBC Radio 4 series From the Ban to the Booker.
Image Credit: Liz Mathews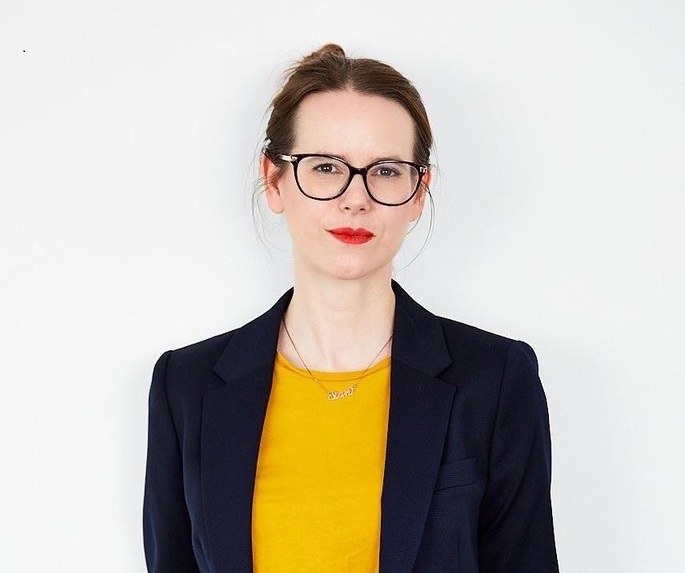 Sian Norris is a writer and journalist specialising in reproductive and LGBTIQ rights. She is the founder of the Bristol Women's Literature Festival and a regular speaker and contributor with Bristol Ideas.
Booking Information
Ticket booking is via Eventbrite. Please review Eventbrite's terms and conditions and Privacy Policy as Bristol Ideas do not accept any responsibility or liability for the policies. You can read Bristol Ideas' Privacy policy here.
Please note we only refund tickets if the event is cancelled. Events start punctually and, out of consideration to other audience members and speakers, our policy is not to admit or issue refunds to latecomers. Full Terms and Conditions here.
It's important to us that ideas and debate are affordable to everyone. It's also important that our commentators, artists, writers, poets and thinkers are paid. This is a Pay What You Can event. You are invited to choose your own contribution to the event. A free option is available. All proceeds go towards supporting our speakers and sustaining Bristol Ideas.
This is an online event on Crowdcast. Please note that Crowdcast works best in Chrome.
Booking a ticket for our Crowdcast event
Click the Book Ticket link to go to Crowdcast to register. Click the 'Save my spot' button to register. You will be prompted to enter your email address or social media login (Facebook, Twitter or Google). An email will be sent to confirm your registration, along with the option to add the event to your calendar.
Joining our Crowdcast event
Once you register you will have instant access to the event's Crowdcast page, including the polls, chat, and Q&A. To return to the event page at any time, simply click the link in your confirmation or reminder email. The event will start automatically on its event page at the time advertised, and all you have to do is sit back and relax.
Download this guide for more information about using Crowdcast.
Live captions
You can use Chrome's accessibility settings to view live captions for Crowdcast events. This page explains how to enable them.