Kate Mosse, Ayisha Malik and Viola Hayden
Finding Your Voice in Fiction: Creative Writing Masterclass
Working-Class Writers Festival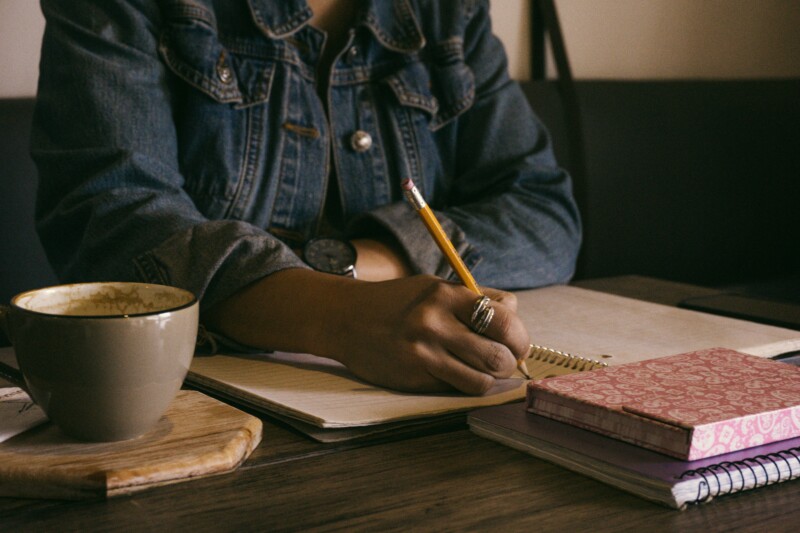 Kate Mosse, Ayisha Malik and Viola Hayden lead this informal online panel discussion, full of fresh insights and inspiration, brought to you in partnership with the Women's Prize Trust, the charity behind the Women's Prize for Fiction who champion women's voices on a global stage.
Have you ever wondered how writers craft narrative voices that spark readers' imaginations? In this practical event, you will discover how to identify your unique point of view, how to craft dialogue and how to bring a character or scene to life. By sharing writing techniques and tips, novelists Kate Mosse and Ayisha Malik will talk about how to plot your novel and develop your story. Literary agent Viola Hayden will also shed light on how to advocate for yourself and secure an agent and publisher. This digital event will offer everything you need to know about writing and publishing your debut novel – with an opportunity for questions at the end.
Information about the Women's Prize writing development programme Discoveries, which invites UK women of all ages and backgrounds to submit their works of fiction, with the possibility of securing representation by Curtis Brown Literary Agency and a cash prize of £5,000. NB. it is free to enter and the closing date for submissions is 17th Jan 2022. Entrants must enter via Curtis Brown Creative: https://www.curtisbrowncreative.co.uk/discoveries-2022/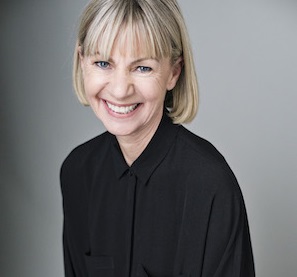 Kate Mosse is the author of nine novels & short story collections, including the No 1 multimillion selling Languedoc Trilogy – Labyrinth, Sepulchre and Citadel – and No 1 bestselling Gothic fiction including The Winter Ghosts and The Taxidermist's Daughter, which she has adapted for Chichester Festival Theatre for 2022. Her latest No 1 bestselling historical adventure series includes The Burning Chambers and The City of Tears.  Her books have been translated into 38 languages and published in more than 40 countries. Non-fiction includes the highly-acclaimed An Extra Pair of Hands and she is working on a major book about women's history, inspired by her 2021 global 'Woman In History' campaign. In 2022, she will publish The Black Mountain as part of the Quick Reads Programme and is one of twelve authors commissioned to write a new Miss Marple story. Mosse a Visiting Professor in Creative Writing & Contemporary Literature at the University of Chichester and an Ambassador for Parkinson's UK.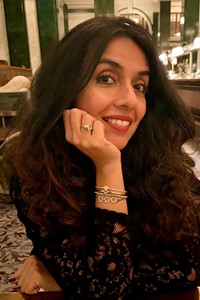 Ayisha Malik is the author of the critically acclaimed novels, Sofia Khan is Not Obliged, The Other Half of Happiness, and This Green and Pleasant Land. She was a WHSmith Fresh Talent Pick and Sofia Khan was a London CityReads choice in May 2019. Her contributions have included, A Change is Gonna Come, A Matchmade in Heaven and The Sunday Times bestselling Conversations in Love. She has written a re-telling of Jane Austen's Mansfield Part – part of Hachette's Awesomely Austen children's series – and the children's book, Seven Sisters. Ayisha is winner of The Diversity Book Awards and has been shortlisted for the Asian Women of Achievement Award, Marie Claire's Future Shapers Awards and h100's Awards for Publishing and Writing. Her fourth adult novel, The Movement, is to be published in summer 2022.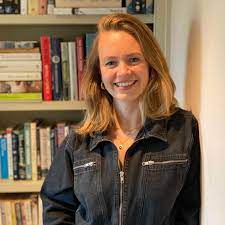 Viola Hayden joined Curtis Brown Literary Agency in 2020, having spent the previous six years as an editor in the publishing industry. She is associate agent, and is actively building her own list, looking for commercial and reading group fiction, narrative non-fiction and memoir.
Booking Information
This is an online event on Crowdcast. Please note that Crowdcast works best in Chrome.
Booking a ticket for our Crowdcast event
Click the Book Ticket link to go to Crowdcast to register. Click the 'Save my spot' button to register. You will be prompted to enter your email address or social media login (Facebook, Twitter or Google). An email will be sent to confirm your registration, along with the option to add the event to your calendar.
Joining our Crowdcast event
Once you register you will have instant access to the event's Crowdcast page, including the polls, chat, and Q&A. To return to the event page at any time, simply click the link in your confirmation or reminder email. The event will start automatically on its event page at the time advertised, and all you have to do is sit back and relax.
Live captions
You can use Chrome's accessibility settings to view live captions for Crowdcast events. This page explains how to enable them.