How Do Resilient Cities Emerge from the Pandemic as Vital as Ever?
Edward Glaeser
Festival of the Future City
Covering health, robots, schools, the future of downtown and more, Edward Glaeser joins Diane Coyle to examine the history and future of the global city.
Due to personal circumstances, David Cutler is no longer able to join this discussion.
From New York to New Delhi, Covid-19 has had a devastating impact on our urban world, turning the physical proximity which is central to the creative energy of the city into a potentially deadly threat to our health and wellbeing. Yet most of us live or work in cities, which are a vital part of both local and global economies and shape the lives we lead and our interactions with others. How can we adjust to this new reality?
Edward Glaeser – an expert on cities and economic growth – argues that the biggest threats to the global city are those we have created ourselves. These include inequalities in housing, health, work and education. We need to put health improvement above medical care, and support striving outsiders before privileged insiders, if our cities are to continue to thrive and drive economic growth and prosperity.
Hosted by Diane Coyle, co-director, Bennett Institute, University of Cambridge and founder of Enlightenment Economics.
Buy a copy of Survival of the City: Living and Thriving in an Age of Isolation by Edward Glaeser and David Cutler from Waterstones, our bookselling partners.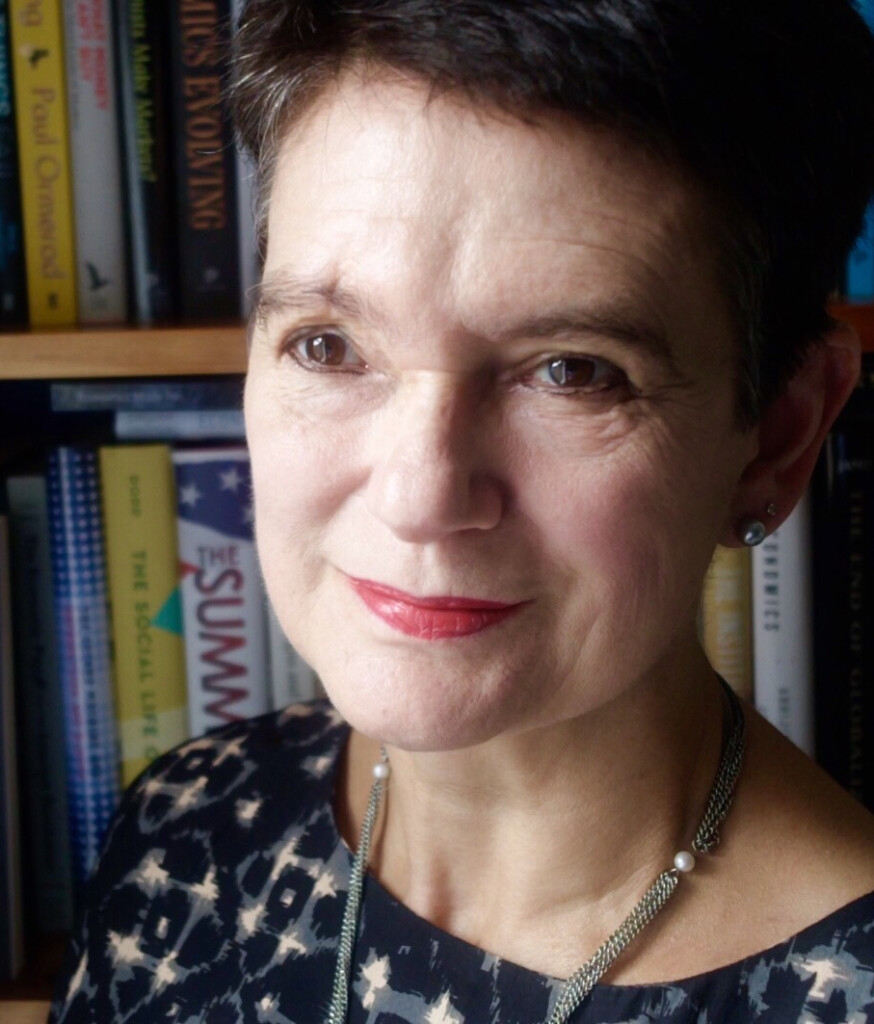 Diane Coyle co-directs the Bennett Institute for Public Policy, University of Cambridge, and is the founder of the consultancy Enlightenment Economics. She was previously Professor of Economics at the University of Manchester. She has held a number of public service roles including Vice Chair of the BBC Trust (2006-14), the Migration Advisory Committee (2009-14) and the Natural Capital Commission (2016-19). She is the author of the bestselling GDP: A Brief but Affectionate History and her latest book is Cogs and Monsters: What Economics Is, And What It Should Be.
Edward Glaeser is the Fred and Eleanor Glimp Professor of Economics in the Faculty of Arts and Sciences at Harvard University, where he has taught since 1992. He is also Co-director for the Cities Research Programme at the International Growth Centre, affiliated with LSE and Oxford, and is a senior fellow at the Manhattan Institute. He is widely credited for having single handled revived the field of urban economics. He is co-author with David Cutler of Survival of the City: Living and Thriving in an Age of Isolation (Basic Books 2021). His previous book, Triumph of the City: How Our Greatest Invention Makes Us Richer, Smarter, Greener, Healthier and Happier, was praised widely.
Image credit: Briana Moore
Booking Information
Ticket booking is via Eventbrite. Please review Eventbrite's terms and conditions and Privacy Policy as Bristol Ideas do not accept any responsibility or liability for the policies. You can read Bristol Ideas' Privacy policy here.
Please note we only refund tickets if the event is cancelled. Events start punctually and, out of consideration to other audience members and speakers, our policy is not to admit or issue refunds to latecomers. Full Terms and Conditions here.
It's important to us that ideas and debate are affordable to everyone. It's also important that our commentators, artists, writers, poets and thinkers are paid. This is a Pay What You Can event. You are invited to choose your own contribution to the event. A free option is available. All proceeds go towards supporting our speakers and sustaining Bristol Ideas.
This is an online event on Crowdcast. Please note that Crowdcast works best in Chrome.
Booking a ticket for our Crowdcast event
Click the Book Ticket link to go to Crowdcast to register. Click the 'Save my spot' button to register. You will be prompted to enter your email address or social media login (Facebook, Twitter or Google). An email will be sent to confirm your registration, along with the option to add the event to your calendar.
Joining our Crowdcast event
Once you register you will have instant access to the event's Crowdcast page, including the polls, chat, and Q&A. To return to the event page at any time, simply click the link in your confirmation or reminder email. The event will start automatically on its event page at the time advertised, and all you have to do is sit back and relax.
Download this guide for more information about using Crowdcast.
Live captions
You can use Chrome's accessibility settings to view live captions for Crowdcast events. This page explains how to enable them.
Festival of the Future City
Festival of the Future City takes place every two years in Bristol. This year – due to the pandemic – the festival brings together live on-stage, live online and pre-recorded events. Check the project page for details and follow #FutureCity21 on Twitter.