Caleb Parkin and kin'd & kin'd
How Can Poetry Challenge Our Relationship to the Environment?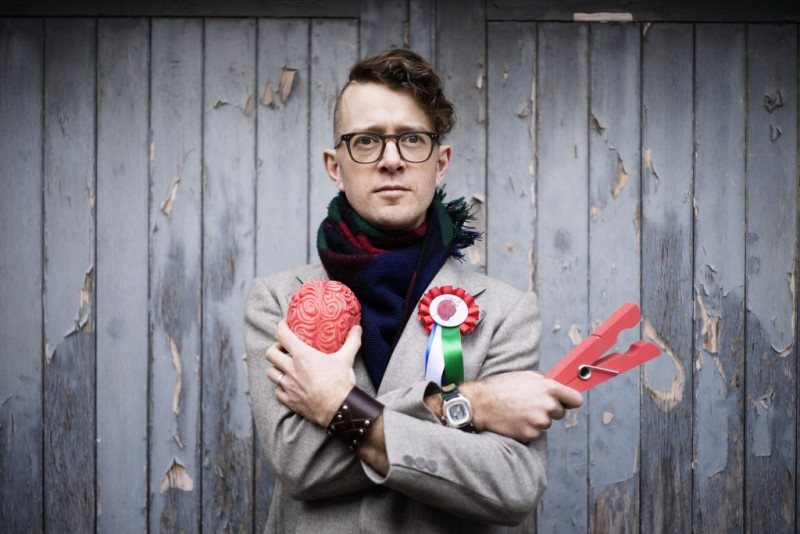 Bristol City Poet Caleb Parkin is joined by poetry collective kin'd & kin'd (Clare Whistler and Kay Syrad) to celebrate and discuss eco-poetry.
How can we challenge and change our relationship to the environment and climate crisis with playfulness and care? A celebration of correspondence, connection, and eco-poetry in a time of pandemics and lockdowns, this event features readings from three new poetry publications that investigate and re-cast our relationship to the other-than-human world.
Caleb Parkin's This Fruiting Body is a playful invitation to a queer ecopoetics, plunging us into octopus raves and Sega Megadrive oceans, in the company of Saab hermit crabs and ASDA pride gnomes.
Kay Syrad's What is Near is described by Kim Lasky as a tender 'engagement with moss, air, horizon, the political, the scientific, the human, the non-human and the spaces-between where these things meet.'
Collaborative eco-poetry sourcebook Wild Correspondings was created by the composite eco-poet kin'd & kin'd. Their correspondence project over the lockdowns of 2021 culminated in this rich resource for all those interested in connection with the more-than-human world around us.
The collective name kin'd & kin'd describes connection with other beings (human and non-human) in an attitude, an aspiration of kindness. Clare Whistler and Kay Syrad create site-specific collaborative poems called 'exposures', and since 2018 have led a series of eco-poetry workshops and courses under the titles Changing Everything Carefully and Field Fairing, co-editing several anthologies of participants' poems and other collaborative works.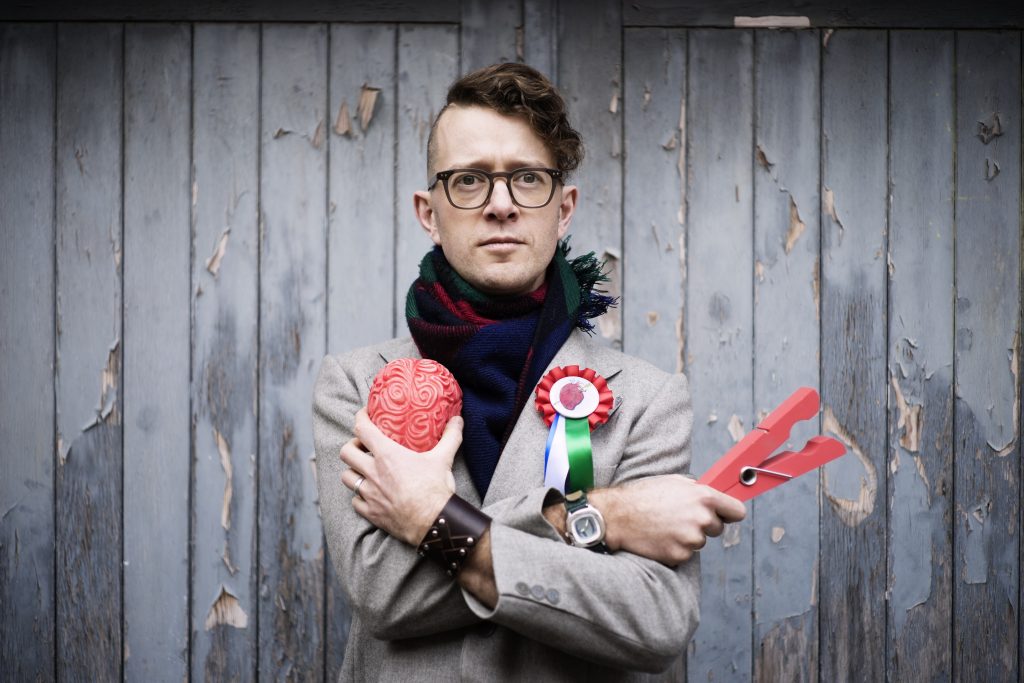 Caleb Parkin is Bristol City Poet. His work has been published in magazines, journals and commissions. He tutors for Poetry Society, Poetry School and First Story and holds an MSc in Creative Writing for Therapeutic Purposes. This Fruiting Body is his debut collection.
Image Credit: Paul-Samuel-White
Booking Information
Ticket booking is via Eventbrite. Please review Eventbrite's terms and conditions and Privacy Policy as Bristol Ideas do not accept any responsibility or liability for the policies. You can read Bristol Ideas' Privacy policy here.
Please note we only refund tickets if the event is cancelled. Events start punctually and, out of consideration to other audience members and speakers, our policy is not to admit or issue refunds to latecomers. Full Terms and Conditions here.
Tickets are free but booking is required and managed by Waterstones. Please check their terms and conditions when booking.
Please note that events can occasionally be cancelled at short notice or their times or dates may alter. We therefore recommend that you check with the shop before travelling.
If you are unable to attend an event Waterstones can often reserve signed copies. Please contact the shop for details. Reserved copies cannot be guaranteed and may not always carry dedications.
All signings (unless otherwise stated) operate on a first come first served basis, so early arrival is often recommended.