Film Screening
Early Film Pioneers: Le Mystère de la tour Eiffel (1928)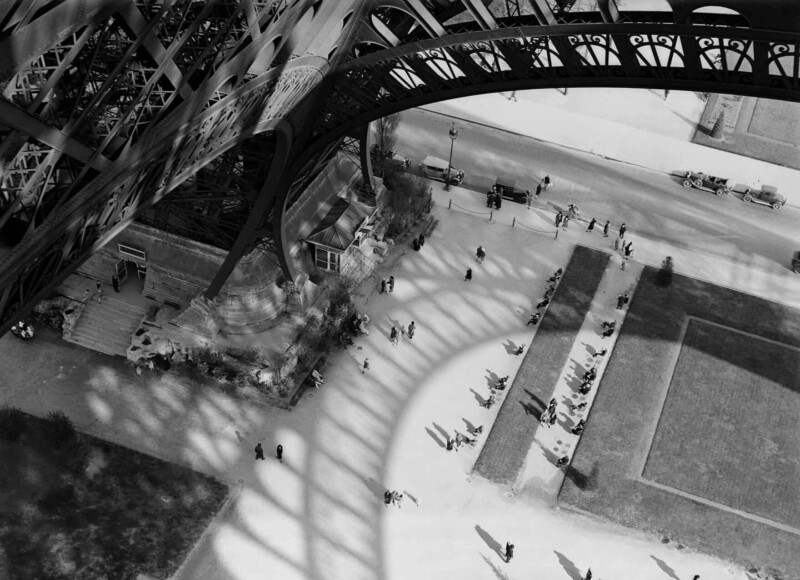 Note: This screening has been changed from Dans Les Mansardes de Paris.
This film was directed by one of the most prolific and technically proficient film-makers in cinema history, Julien Duvivier, who was idolized by the likes of Jean Renoir, Ingmar Bergman, and Orson Welles. Le Mystère de la tour Eiffel is very much Duvivier's nod to passed adventure serials, particularly Louis Feuillade's famous Fantômas, Les Vampires and Judex serials.
The film tells of the story of the Mironton Brothers who are part of a fairground attraction within the heart of Paris. During their time in Paris one of the brothers, Saturnin, is told he has inherited a huge fortune, very much to his comic partner's annoyance. However, there is catch involving the formidable criminal organisation, Friends of the Antenna, who's HQ is based within the structure of the Eiffel Tower. This crime organisation will do anything to keep Saturnin occupied long enough from him accessing his money by sending both the Mironton Brothers on impossible and wild adventures with countless traps and death defying stunts. The film concludes with a spectacular showdown on the actual structure of the famous Paris attraction.
Live musical accompaniment by John Sweeney. With special thanks to Lobster Films, Paris.
This programme is presented as part of Opening Up the Magic Box, a heritage element of Film 2021 which marks the centenary of the death of Bristol-born film pioneer William Friese-Greene and the 125th anniversary of the first public cinema screening in Bristol, which took place at the Tivoli on 8 June 1896, as well as celebrating Bristol – a UNESCO City of Film since 2017. It is generously funded by the National Lottery Heritage Fund.
It is part of a new season of screenings celebrating early Parisian cinema in collaboration with South West Silents and Arnolfini.
John Sweeney was born in New Zealand. He has worked in London for 25 years and is one of London's favourite accompanists, composing and playing for silent film and accompanying ballet and contemporary classes. He has worked for many famous dance companies including Rambert Dance Company, Mark Baldwin Dance Company and LCDT. He currently accompanies class for the Richard Alston Dance Company. He is one of the world's top silent film pianists and is a regular feature at the BFI Southbank, the Barbican and the major silent film festivals around the world. He is a founder member of the Kennington Bioscope.
Booking Information
Booking is via the Arnolfini box office. If you're unable to book online we aim to keep a number of spaces available on the day, please speak to a member of staff on arrival. Should you need assistance, we have a priority entry system in place.
Keeping Everyone Safe
We are looking forward to welcoming more people into Arnolfini. However, we appreciate that the number of covid infections, particularly in Bristol, remain high at the present time and it remains our priority that everyone wanting to visit Arnolfini can do so with confidence and feel safe, this includes considering the needs of disabled and clinically vulnerable. For events taking place in our theatre, places will be limited, seating will be distanced, and face coverings are requested to be worn, to limit the risk of spreading Covid-19.
Our team will continue to wear face coverings and we ask you do so too, particularly to consider those who have disabilities or are clinically vulnerable.
At Arnolfini Harbourside Bar, customers will be asked to continue to wear face coverings while moving around the Bar, both inside and out. The team will continue to wear face coverings too.
We have reduced the maximum capacity to make your visit safe and more comfortable.
We have extra sanitising and cleaning facilities in high touch point areas. Hand sanitising stations can be found throughout the building. Please use sanitiser provided on entry to the building.
We will be reviewing this regularly based on infection rates in Bristol and beyond and remain committed to creating a safe environment for all our visitors and community friends. We hope to be able to increase capacity as and when the situation allows. We really appreciate your cooperation with this policy.
If you have any symptoms of Covid-19, are self-isolating or have been contacted in accordance with the track and trace system, please do not enter the building. All members of our team are checked accordingly too.
Arnolfini have been awarded We're Good to Go certification from Visit England. For more information about the accreditation and scheme please visit www.visitbritain.org/were-good-go-industry-standard-all-sectors-tourism-industry