Film Screening
Early Film Pioneers: Crainquebille (1922)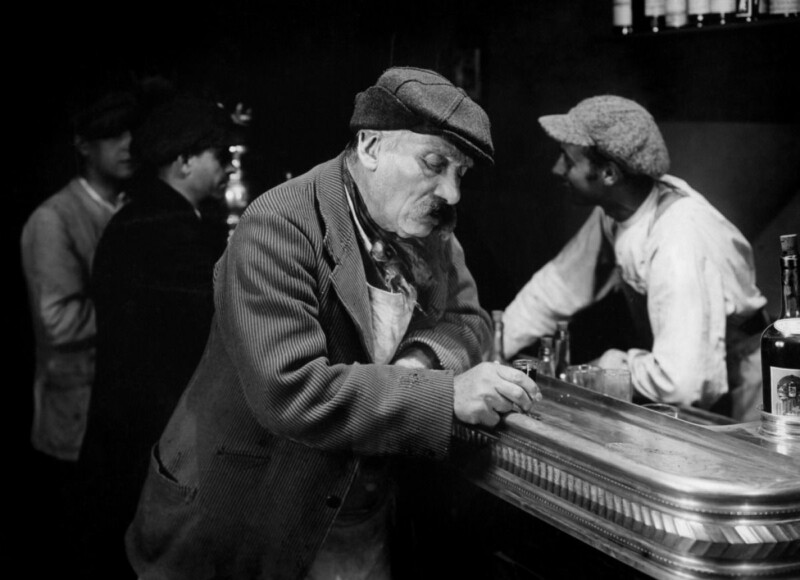 An ageing Parisian vegetable peddler gets caught in the cogs of a corrupt legal system after resisting attempts by a policeman to move him on from his pitch of 40 years in Les Halles. After serving his prison sentence, he is shunned by his regular customers and falls into poverty and alcoholism. Contemplating suicide, he is saved by the intervention of young newspaper seller who encourages him to make a fresh start and forget the past. Based on a short story by Anatole France, the film is noted for its realistic depiction of the life of the poor in Paris.
Live musical accompaniment by Meg Morley.
This programme is presented as part of Opening Up the Magic Box, a heritage element of Film 2021 which marks the centenary of the death of Bristol-born film pioneer William Friese-Greene and the 125th anniversary of the first public cinema screening in Bristol, which took place at the Tivoli on 8 June 1896, as well as celebrating Bristol – a UNESCO City of Film since 2017. It is generously funded by the National Lottery Heritage Fund.
It is part of a new season of screenings celebrating early Parisian cinema in collaboration with South West Silents and Arnolfini.
Meg Morley is an Australian-born pianist, composer and improviser who creates music within diverse artistic genres (silent film, contemporary dance and ballet, solo piano, contemporary jazz ensembles and electronic music). Classically-trained, from the age of two, she has worked extensively with various dance companies (English National Ballet, Rambert Company, Matthew Bourne, Pina Bausch) and performs and composes for international silent film festivals, institutions and film organisations (Il Cinema Ritrovato, British Film Institute, Flatpack Festival, Nederlands Silent Film Festival, South West Silents). https://www.megmorleymusic.com/
Booking Information
Booking is via the Arnolfini box office. If you're unable to book online we aim to keep a number of spaces available on the day, please speak to a member of staff on arrival. Should you need assistance, we have a priority entry system in place.
Keeping Everyone Safe
We are looking forward to welcoming more people into Arnolfini. However, we appreciate that the number of covid infections, particularly in Bristol, remain high at the present time and it remains our priority that everyone wanting to visit Arnolfini can do so with confidence and feel safe, this includes considering the needs of disabled and clinically vulnerable. For events taking place in our theatre, places will be limited, seating will be distanced, and face coverings are requested to be worn, to limit the risk of spreading Covid-19.
Our team will continue to wear face coverings and we ask you do so too, particularly to consider those who have disabilities or are clinically vulnerable.
At Arnolfini Harbourside Bar, customers will be asked to continue to wear face coverings while moving around the Bar, both inside and out. The team will continue to wear face coverings too.
We have reduced the maximum capacity to make your visit safe and more comfortable.
We have extra sanitising and cleaning facilities in high touch point areas. Hand sanitising stations can be found throughout the building. Please use sanitiser provided on entry to the building.
We will be reviewing this regularly based on infection rates in Bristol and beyond and remain committed to creating a safe environment for all our visitors and community friends. We hope to be able to increase capacity as and when the situation allows. We really appreciate your cooperation with this policy.
If you have any symptoms of Covid-19, are self-isolating or have been contacted in accordance with the track and trace system, please do not enter the building. All members of our team are checked accordingly too.
Arnolfini have been awarded We're Good to Go certification from Visit England. For more information about the accreditation and scheme please visit www.visitbritain.org/were-good-go-industry-standard-all-sectors-tourism-industry
Accessibility
Our lifts are reserved for users with accessibility needs only. We ask everyone else to use the stairs for which there are social distancing measures in place. Please check no one is using the stairs before you go either up or down. Please be aware of those who may need assistance and avoid using the handrail where possible.
Our toilet facilities are currently limited for visitors and customers only, subject to availability. There is a list of public toilets available within Bristol at www.bristol.gov.uk/streets-travel/public-toilets.