Early Film Pioneers: Charles Urban: Kinemacolor
Film screening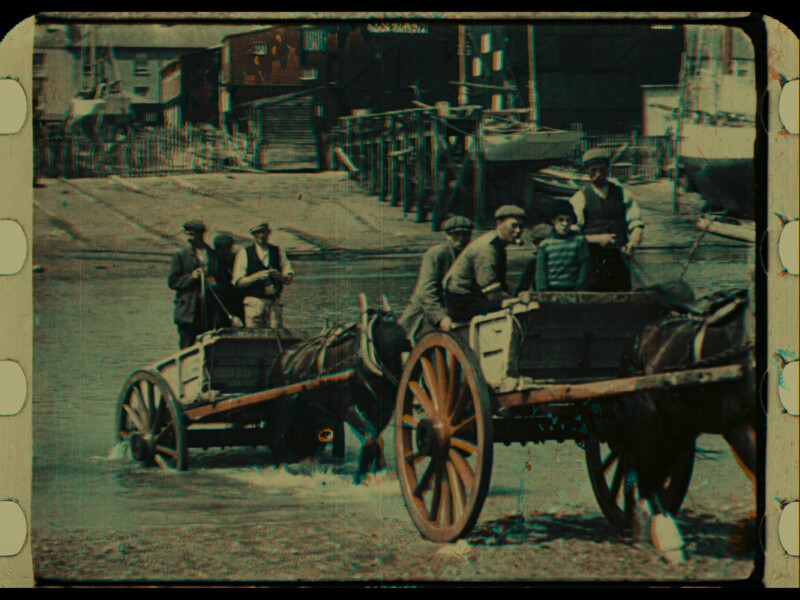 This programme of early film shorts produced by Charles Urban features live musical accompaniment by Stephen Horne and a recorded introduction by Luke McKernan.
There appear to be issues with the Royal Photographic Society online box office. Thank you for your patience as we try to resolve these. If you do encounter any problems when booking, please call the RPS box office on 0117 316 4450.
To see the real world in films was a pleasurable thrill for cinema audiences at the beginning of the twentieth century, and as a result, the production of non-fiction films reached an all-time high, both in terms of quality and quantity. This special screening gives us a rare chance to see those films up on the big screen.
Charles Urban (1867-1942) was not a director, but as the most important producer of films in Britain in the pre-1914 period, he wielded considerable influence on the overall direction of early British cinema. A renowned figure in his time, Urban was a pioneer in the filming of war, science, travel, actuality and news; a fervent advocate of the value of film as an educative force; and a controversial but important innovator of film propaganda in wartime. Today he has remained a name in film history chiefly for his development of Kinemacolor, the world's first successful natural colour moving picture system.
This programme of striking shorts comes straight from the L'Immagine Ritrovata labs in Bologna from the original Kinemacolor black and white nitrate positive prints. From a royal procession in India and the everyday life on the working farms of England to the beauty of Lake Garda, expect a grand tour of the world, in colour.
This programme is presented as part of Opening Up the Magic Box, a heritage element of Film 2021 which marks the centenary of the death of Bristol-born film pioneer William Friese-Greene and the 125th anniversary of the first public cinema screening in Bristol, which took place at the Tivoli on 8 June 1896, as well as celebrating Bristol – a UNESCO City of Film since 2017.
It is part of a new season of monthly screenings celebrating non-fiction silent film in collaboration with the Royal Photographic Society, Bristol Ideas and South West Silents.
Luke McKernan is a film historian and Lead Curator of Moving Image at the British Library. He has written widely on early film for a number of academic journals and also curates a web resource on Charles Urban at www.charlesurban.com
Stephen Horne has long been internationally considered one of the leading silent film accompanists. A house pianist at London's BFI Southbank for 30 years, he has played at all the major UK venues and recorded music for many DVD releases of silent films. Although principally a pianist, he often incorporates other instruments into his performances, sometimes simultaneously.
Booking Information
Booking is managed by the RPS. Please review the RPS' Privacy Policy as we do not accept any responsibility or liability for their policy. You can read Bristol Ideas' Privacy Policy here.
The RPS will do its best to ensure that the event runs as planned. In the unlikely event that it has to be cancelled all participants will be advised by email at the earliest opportunity and a full refund issued. No responsibility will be accepted for any consequential losses.
Accessibility
This event will be held at RPS House (337-340 Paintworks, Arnos Vale, Bristol, BS4 3AR).
Within RPS House, all areas are fully accessible with a lift, ramps and restrooms on each floor.
If you have any accessibility requirements, please contact us on RPSHouse@rps.org in advance so they can assist you in your visit.
Though there is some accessibility parking in Paintworks, they also have some private parking spaces we can reserve for those with accessibility requirements. Please contact them in advance if you would like a space reserved.
From street level car parking there are lifts available to reach RPS House on the raised ground floor.