How Can Nature Create a Sense of Belonging?
Kerri ní Dochartaigh and Anita Sethi
Kerri ní Dochartaigh and Anita Sethi explore how nature can help heal trauma.
Ní Dochartaigh was born in Derry-Londonderry, on the border of the North and South of Ireland, at the very height of the Troubles. She was brought up on a council estate on the wrong side of town. But for her family, and many others, there was no right side. One parent was Catholic, the other was Protestant. In the space of one year they were forced out of two homes and when she was 11 a homemade petrol bomb was thrown through ní Dochartaigh's bedroom window. Terror was in the very fabric of the city, and for families like hers, the ones who fell between the cracks of identity, it seemed there was no escape. She examines how nature kept her sane and helped her heal; how violence and poverty are never more than a stone's throw from beauty and hope; and how we are, once again, allowing our borders to become hard, and terror to creep back in.
Sethi was on a journey through Northern England when she became the victim of a vicious race-hate crime. After the event she experienced panic attacks and anxiety. A crushing sense of claustrophobia made her long for wide open spaces, to breathe deeply in the great outdoors and to travel freely, without fear. She walked the Pennine Way — 'the backbone of Britain', a place of borderlands and limestone, of rivers and 'scars', of fells and forces. Although a racist had told her to leave, she felt drawn to further explore the area she regards as her home, to immerse herself deeply in place.
Encompassing issues of identity, nature, place, reclamation and belonging, both authors have written books of hope and beauty, of persistence and resistance.
In conversation with Bristol Ideas director Andrew Kelly.
Kerri ní Dochartaigh's Thin Places is published by Canongate and Anita Sethi's I Belong Here is published by Bloomsbury. Buy copies from Waterstones, our bookselling partners.
Kerri ní Dochartaigh was born in Derry-Londonderry. She read English Literature and Classical Civilisation at Trinity College Dublin and trained as a Waldorf teacher in Edinburgh. She taught in Edinburgh and Bristol, before returning to Ireland in her early 30s. She writes about nature, literature and place for the Irish Times, Dublin Review of Books, Caught by the River and others.  Thin Places is her first book.
Image Credit: Wendy Barrett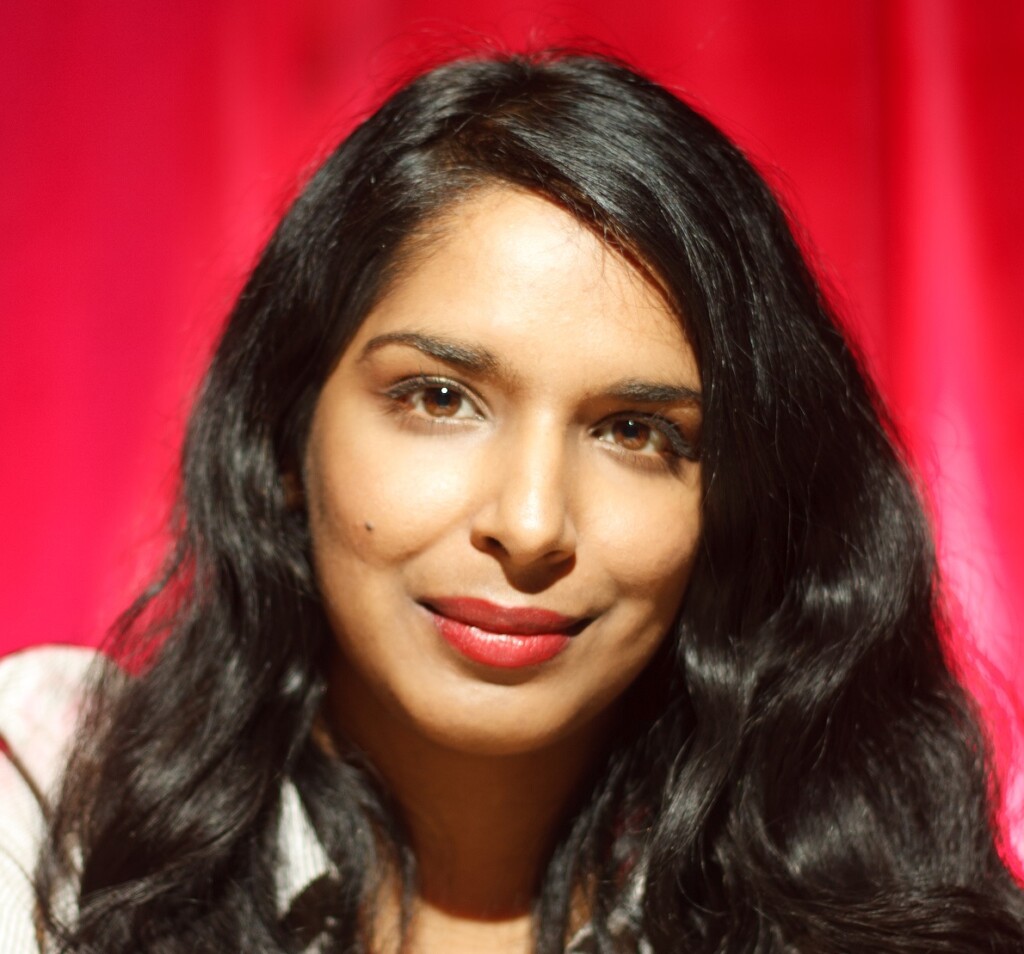 Anita Sethi was born in Manchester, UK where her love of nature first flourished in childhood, in wild urban spaces. I Belong Here is the first in her nature-writing trilogy. She has contributed to anthologies including Seasons, Seaside Special: Postcards from the Edge, Common People, The Wild Isles and Women on Nature. She has written for the Guardian, Observer, i, Sunday Times, Telegraph, Vogue, BBC Wildlife, New Statesman and Times Literary Supplement, and appeared on BBC Radio 4's Open Book, Front Row and Today, BBC 5 Live and Sky. She has been shortlisted for Northern Writer of the Year at the Northern Soul Awards and Journalist of the Year at the Asian Media Awards, and judged the British Book Awards, Costas and Society of Author Awards. She has lived around the world including being International Writer in Residence for the Emerging Writers Festival in Melbourne. Her career highlights include going birdwatching with Margaret Atwood in the UK's oldest nature reserve.
Image Credit: Tobias Alexander
Booking Information
Ticket booking is via Eventbrite. Please review Eventbrite's terms and conditions and Privacy Policy as Bristol Ideas do not accept any responsibility or liability for the policies. You can read Bristol Ideas' Privacy policy here.
Please note we only refund tickets if the event is cancelled. Events start punctually and, out of consideration to other audience members and speakers, our policy is not to admit or issue refunds to latecomers. Full Terms and Conditions here.
It's important to us that ideas and debate are affordable to everyone. It's also important that our commentators, artists, writers, poets and thinkers are paid. This is a Pay What You Can event. You are invited to choose your own contribution to the event. A free option is available. All proceeds go towards supporting our speakers and sustaining Bristol Ideas.
This is an online event on Crowdcast. Please note that Crowdcast works best in Chrome.
Booking a ticket for our Crowdcast event
Click the Book Ticket link to go to Crowdcast to register. Click the 'Save my spot' button to register. You will be prompted to enter your email address or social media login (Facebook, Twitter or Google). An email will be sent to confirm your registration, along with the option to add the event to your calendar.
Joining our Crowdcast event
Once you register you will have instant access to the event's Crowdcast page, including the polls, chat, and Q&A. To return to the event page at any time, simply click the link in your confirmation or reminder email. The event will start automatically on its event page at the time advertised, and all you have to do is sit back and relax.
Download this guide for more information about using Crowdcast.
Live captions
You can use Chrome's accessibility settings to view live captions for Crowdcast events. This page explains how to enable them.