Democracy and Cities: How Do We Promote and Extend Democracy?
Festival of the Future City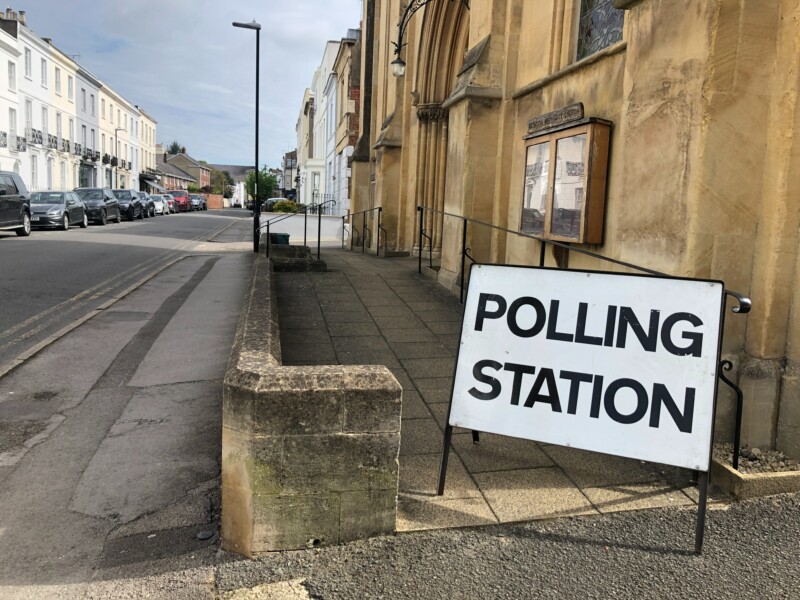 This two-part event explores some of the new ideas about renewing and extending democracy through panel discussions about potential new models for democracy, electoral reform, devolution and citizens' assemblies.
Building cities for the future that have strong engagement and involvement and that meet the needs of all citizens means an ongoing programme of democratic strengthening and renewal. Trust in political institutions and in democracy itself is in decline, however. Engagement in some elections is low. Recent referenda have seen high turnouts, but they are not a long-term model for democratic renewal.
Cities can offer much to counter this decline, as well as extend their democracy and the democracies of the countries they are in. This will require a transformation of democracy and democratic institutions. Some cities and countries have launched citizens' assemblies. Other examples of renewal being introduced and planned include: votes at 16, reform of voting systems, gender quotas in elected bodies, automatic voter registration, voting on different days, and governance engagement in schools.
This two-part event explores some of the new ideas about renewing and extending democracy. It looks at:
The role of cities in promoting and extending democracy
How do we encourage more citizens to participate?
How have citizens' assemblies worked and should they be extended?
How can devolution to cities and nations be enhanced?
How can we build more trust into democracy and democratic systems?
Is it time for electoral reform at all levels?
How can parliament work better?
How can cities plan for the long term beyond elections?
This 'Democracy and Cities' event will include two panel discussions of 65 minutes each, with a 20-minute break in between.
Part 1: How Do We Build Trust and Engagement in City Democracy?
2.30-3.35pm
Jess Blair, Roman Krznaric, James MacDonald-Nelson and LaToyah McAllister-Jones
'Democracy in crisis!', shout headlines the world over. How can we encourage more participation in politics in cities – and for the long-term? How do we build a city of citizens more engaged in democracy?
Citizens' assemblies are growing rapidly in cities and countries – most noticeable recently in France where the Macron assembly looked at assisted dying. Is there a role for a permanent citizens assembly in cities and regions?
Can recent developments in Wales and Scotland – votes at 16, voting on different days, electoral reform – be replicated elsewhere? And is there a role for work on governance and democracy in schools?
Part 2: How Do We Build Better Governance in Cities?
3.55-5pm
Jon Alexander, Adam Hawksbee, Helen Holland Jessica Studdert and Michael Kenny
Explore issues of devolution and new models of governance in this panel discussion with leading thinkers, councillors, policy makers and think tanks.
What would full devolution offer to cities? What new models exist for improving governance in cities? Our expert panel will be unravelling these questions and more in this discussion about how we can build better governance in our cities.
They'll also be debating questions around how trust and transparency can be improved under these new ideas for governance.
All attendees will be given a free copy of Bristol 650 book, a collection of newly commissioned essays about the future of Bristol.
Pay What You Feel
This event is part of our new ticket pricing structure where we ask people to pay what they feel they can afford in accordance with their means. Read more about it here. Read on for the ticket prices for this event.
One free carer ticket can be booked at the same time for a paying disabled visitor. If you need to book more than one, please contact us before booking to arrange.
Pay It Forward
The Pay It Forward option enables you to book a ticket above the standard price, and will help to subsidise a ticket for someone who requires the Pay What You Can option. This option is aimed at people who are able to meet their basic needs and would like to help somebody else with the cost of their ticket.
Is this for me? – I have access to a regular and stable income and I have the means and desire to contribute towards making the event affordable for others and supporting Bristol Ideas.
Recommended
This recommended price is based on what we'd traditionally charge for a similar event. It helps us make sure that basic costs are covered. This price is aimed at people who are able to meet their basic needs and have enough to live on.
Is this for me? – I have access to a regular and disposable income, and I can comfortably afford the recommended ticket price.
Supported
This option is lower than the recommended price. It is subsidised by Bristol Ideas and fellow audience members who have booked at the Pay It Forward rate. This price is aimed at people who could do with support to get by.
Is this for me? – My access to income is low and unstable and I worry about meeting my basic needs. I would select a concession rate due to my personal circumstances.
No one will be turned away due to lack of funds, so please contact us if you have any queries.
Booking Information
Ticket booking is via Eventbrite. Please review Eventbrite's terms and conditions and Privacy Policy as Bristol Ideas do not accept any responsibility or liability for the policies. You can read Bristol Ideas' Privacy policy here.
Please note we only refund tickets if the event is cancelled. Events start punctually and, out of consideration to other audience members and speakers, our policy is not to admit or issue refunds to latecomers. Full Terms and Conditions here.
Accessibility
Watershed's main entrance and Box Office are both on the ground floor which is accessible via a ramped, electronically assisted entrance door.
There are two Blue Badge parking spaces to the rear of Watershed on Canons Road.
Guide dogs and hearing dogs are very welcome.
The first floor of Watershed is accessible via lift from the main entrance and includes level access to all areas, including the cinemas and event spaces.
The cinemas and event spaces have induction loops.
There is an accessible toilet (with baby changing facilities) near Cinema 1. Follow the signs for the Cinemas and the accessible toilet is just on your left through the double doors before Cinema 1.
There are gender neutral toilets in the cinema corridor on the first floor.
Visit Watershed's Access page for more information.