Festival of the Future City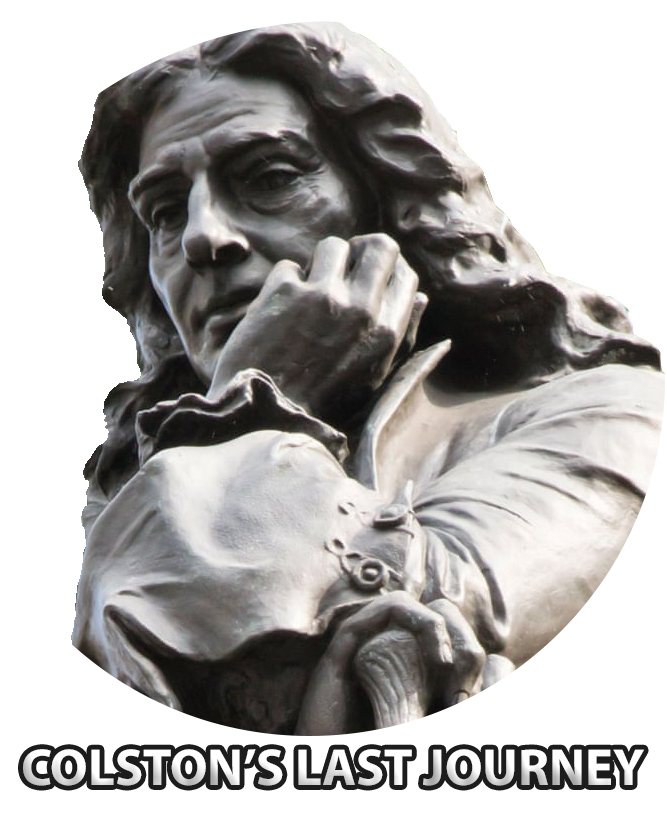 Colston's Last Journey is a work of sound art by Bristol poet, writer and located audio designer, Ralph Hoyte. The soundscape's theme is Bristol and the Transatlantic Trafficking of Enslaved Africans.
How To Experience Colston's Last Journey
Download Colston's Last Journey to your phone from the App Store (iPhone) or Google Play (Android). Go to the Colston plinth in Bristol City Centre. Open the app and put your headphones on (the best experience is with earbuds or headphones). Listen to the audio placed around the Colston plinth, then cross the road – on the green man! – to find the 'Onboarding' soundpool, which contains all relevant instructions. Further information and background is at colstonslastjourney.uk or ralphhoyte.org.
A sea of interactive audio '(a soundscape') is layered over the whole of Bristol city centre from the Colston plinth to where Colston's statue was plunged into the Floating Harbour at Pero's Bridge in June 2020. As you wander around within the sea along the historic Broad Quay, fragments of facts, various statements, re-created dialogues, names of captains, slave trade statistics, lost voices, voices of resistance and whispers of the damned arise out of its depths and spiral in to you.
Afloat or moored upon this ever-changing sea of sound are nine audio ghost ships. These are the ghosts of real ships which sailed from this very port more than 250 years ago to the coast of West Africa, and then on to the West Indies, trafficking enslaved Africans. When you see one of these ghost ships on your screen you can 'board' it and listen in to what it has to say. Can you find all nine?
Colston's Last Journey is a self-guided activity, but two artist-led walks will be run on Tuesday 17 October with Ralph Hoyte, the audio designer behind the project. These will be held at 10.30am and 1.30pm, each lasting an hour and a half. Meet at the Cenotaph in Bristol to take part.
These walks will be free, but ticketed. A maximum of 15 people will be able to take part on each walk. If you have booked tickets but are no longer able to attend, please do let us know so we can assign your place to someone else.
The walks will consist of:
o An introduction to the project and the thinking behind it
o Onboarding (what a 'located work of soundart' is and how to navigate it)
o The experience is personal and experienced on your own phone. The artist will be on-hand to answer questions. The group will meet up at the end of the experience to give an opportunity for your feedback/comments.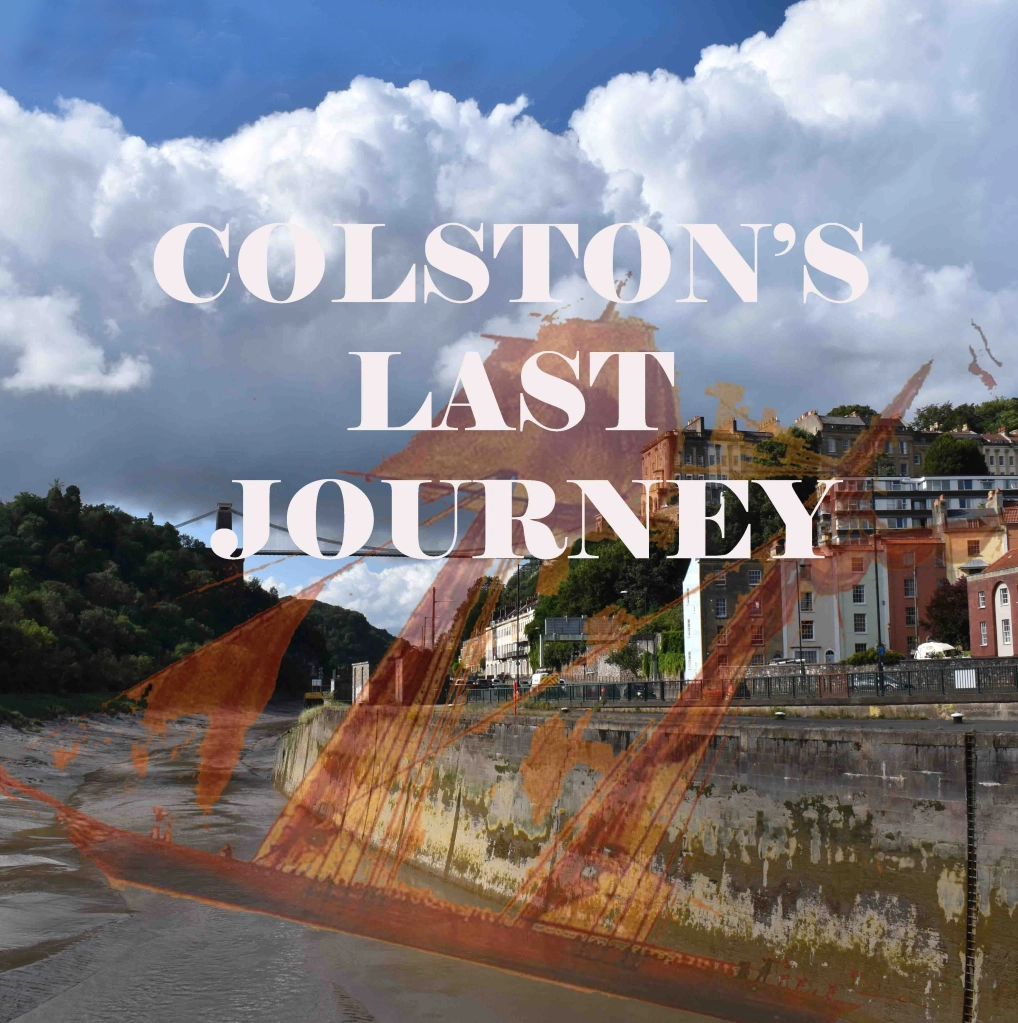 Please take care when navigating this work of soundart. Bristol City Centre is a very busy place with many obstacles and people all over the place! Look out especially for bikes and scooters. There is a bike track all the way along the city centre and bikes and scooters whizz down there silently and at speed.
Please note also that the material in Colston's Last Journey is unavoidably distressing, so take care of yourself whilst navigating the work. To experience something of the whole work, which is very densely seeded with content, you will need at least 1.5 hours.
Please note: this is not an historical guide – this is a work of sound art!
Colston's Last Journey is supported using public funding by Arts Council England, as well as by Bristol Ideas and by the University of the West of England Regional History Centre.