Bank of England Citizens' Panel
How is the Cost of Living Squeeze Impacting You?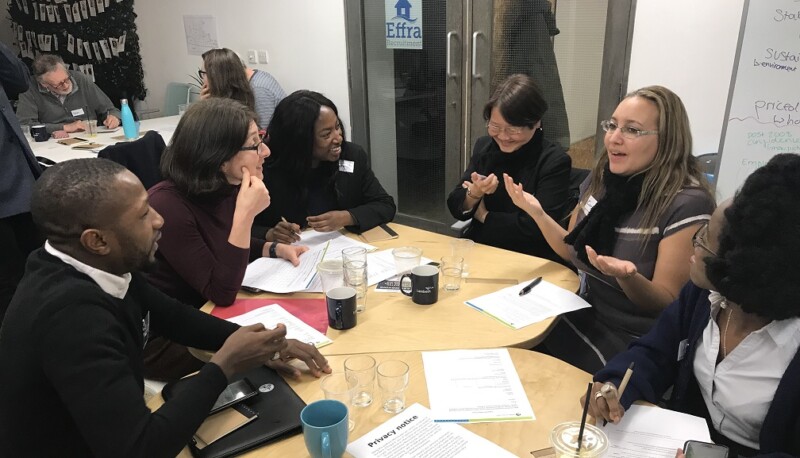 This event is now fully booked and the waiting list is also full.
A special one-off live event to discuss your thoughts on the economy with the Bank of England.
The Bank of England set up their Citizens' Forum community in 2018 to engage directly with the public they serve. Since then they have run live and virtual events all across the country, hearing first-hand experiences of the economy and how it is working for people across the UK.
In this informal session, you will have the opportunity to meet Bank staff, find out a bit more about the work of the Bank and ask any questions that you may have. The main purpose of the session is to listen to you.
In smaller breakout groups, Bank staff would like to hear about your first-hand experiences of the cost-of-living squeeze, how it is impacting on your spending and saving decisions and your expectations for the future.
Refreshments will be provided.
Travel expenses up to £25 will be covered for attendees.
Booking Information
Booking for this free event will open 9am on 10 October.
Tickets are free and we have limited the number that can be booked at one time to ensure as many people as possible can take part. If you are no longer able to attend please let us know as soon as possible so your place can be offered to someone else.
By signing up to this event you consent to us sharing your name with the Bank of England prior to the event. Appropriate security checks may be carried out as deemed necessary by the Bank of England.
You will be required to bring proof of identity, such as a passport or drivers licence, to ensure access is granted to the correct people.
Online ticket booking is via Eventbrite. Please note that Eventbrite is a third-party service that is not owned or managed by Bristol Ideas.Please review Eventbrite's terms and conditions and Privacy Policy as Bristol Ideas do not accept any responsibility or liability for the policies. You can read Bristol Ideas' Privacy policy here.
Events start punctually and, out of consideration to other audience members and speakers, our policy is not to admit latecomers. Full Terms and Conditions here.
Accessibility
Watershed's main entrance and Box Office are both on the ground floor which is accessible via a ramped, electronically assisted entrance door.
There are two Blue Badge parking spaces to the rear of Watershed on Canons Road.
Guide dogs and hearing dogs are very welcome.
The first floor of Watershed is accessible via lift from the main entrance and includes level access to all areas, including the cinemas and event spaces.
The cinemas and event spaces have induction loops.
There is an accessible toilet (with baby changing facilities) near Cinema 1. Follow the signs for the Cinemas and the accessible toilet is just on your left through the double doors before Cinema 1.
There are gender neutral toilets in the cinema corridor on the first floor.
Visit Watershed's Access page for more information.