Chocolate Smash!
Luke Jerram's Edible Histories
Festival of the Future City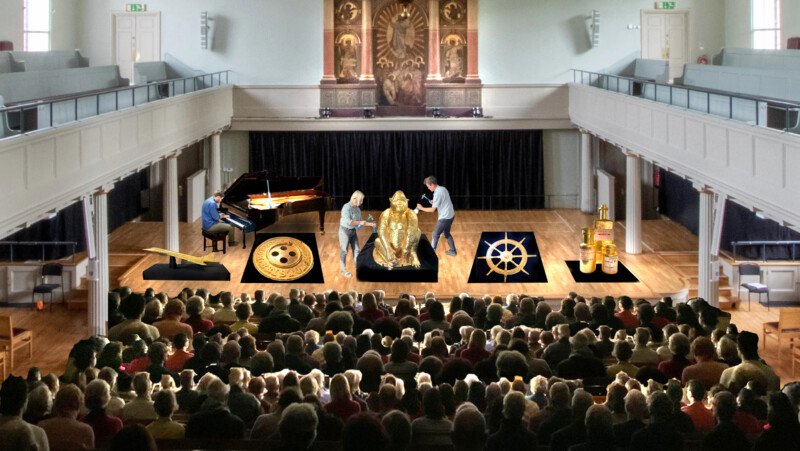 Watch the giant chocolate objects be broken up – and take home chunks of chocolate! As well as talks and presentations, there will also be live musical accompaniment.
Throughout 2023, five objects that tell the story of Bristol were selected from the following five local venues: Aerospace Bristol, Bristol Zoo Project, National Trust Tyntesfield, Glenside Hospital Museum and M-Shed.
One to two-metre replicas of the objects have been created in fairly traded chocolate by the award-winning Bristol chocolatier Zara's Chocolates, wrapped in gold foil and displayed with the original pieces in these much-loved attractions. Objects include a giant chocolate button, Concorde, a ship's wheel, medicine bottles and Alfred the Gorilla!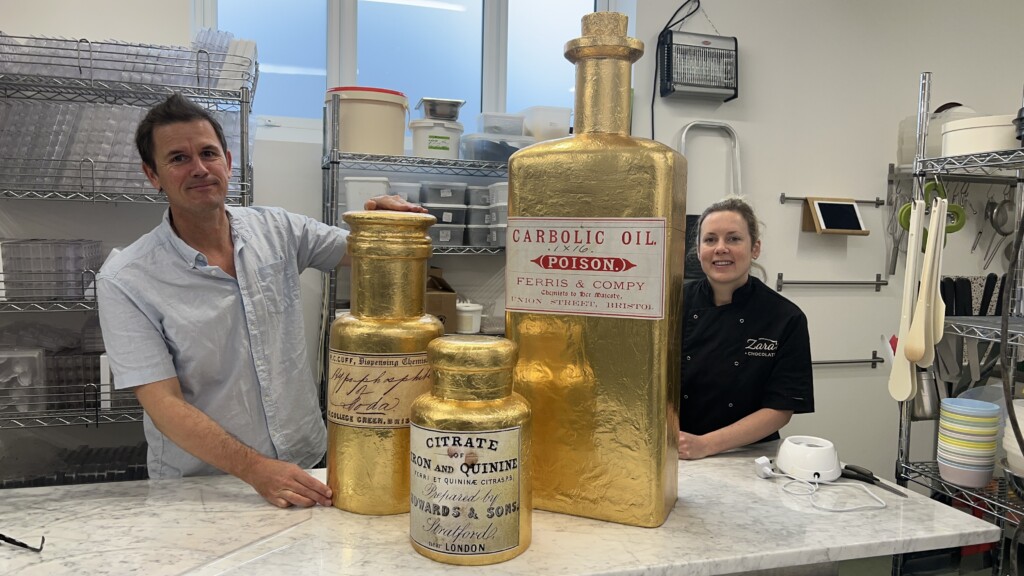 Chocolate Smash Event
For this event at St George's Bristol, the five chocolate objects will be brought together for the first time. You will get the opportunity to see all the objects and witness them being broken up by selected members of the public, with special live musical accompaniment.
The event will include an introduction about the project by the artist Luke Jerram and a talk by historian Dr Richard Stone, who is a specialist in Bristol's history and the transatlantic slave trade. All the objects will be introduced by specialists representing the participating venues from across the city.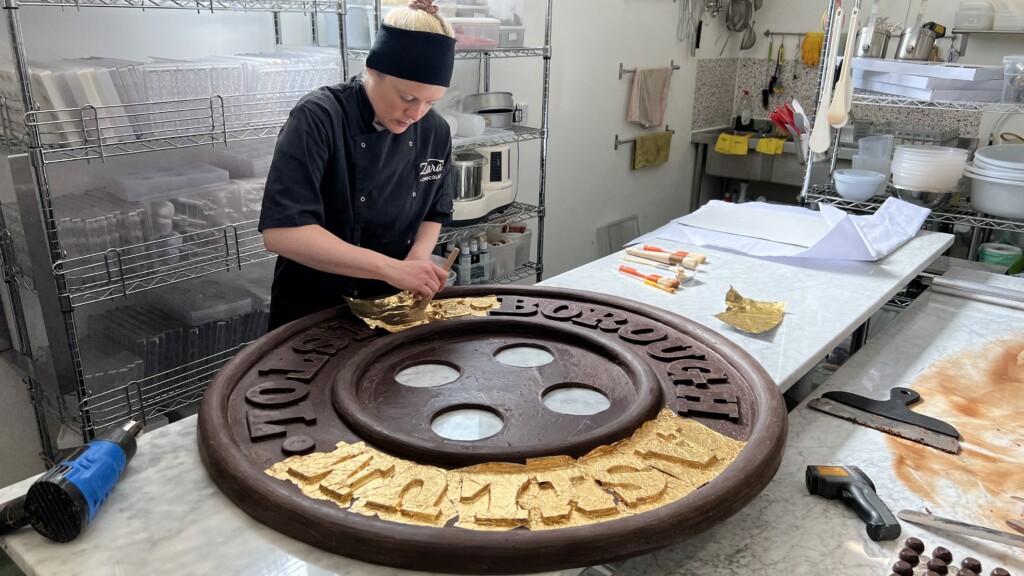 Luke Jerram and his team are also working with The Trussell Trust to distribute much of the chocolate to foodbanks across the city.
Everyone who attends will get to take part of the chocolate sculptures home with them to eat and enjoy!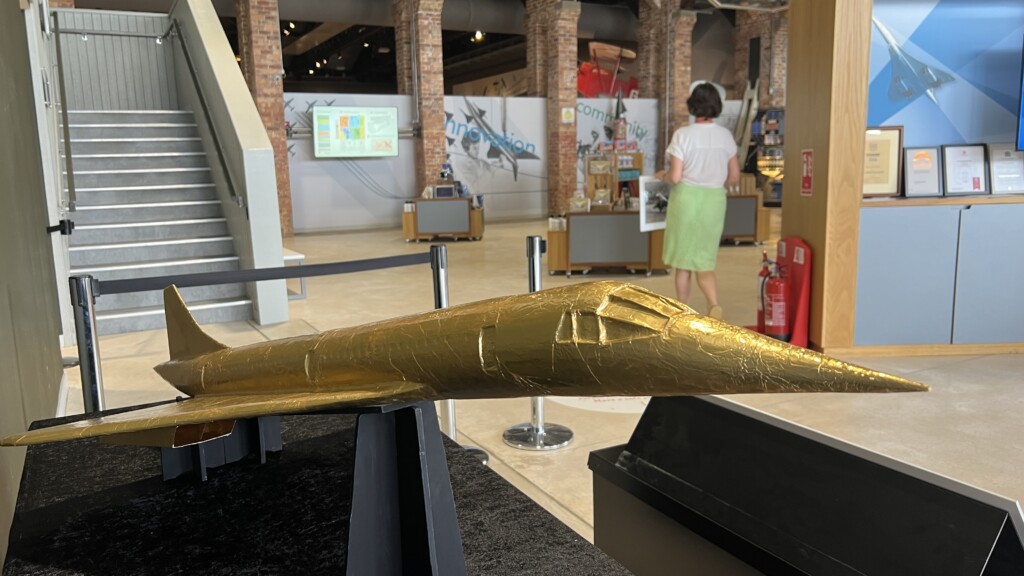 Online Ballot: Your Opportunity to Break the Sculptures!
10 names will be selected at random from those putting their names forward in this online ballot. Please go to lukejerram.com to put your name forward and to read the terms and conditions. The ballot will close on Friday 29 September, and you'll hear whether you have been successful by Monday 2 October by email and text.
Tickets for the Chocolate Smash Event are free, with the option to make a donation. Any donations received will go to The Trussell Trust.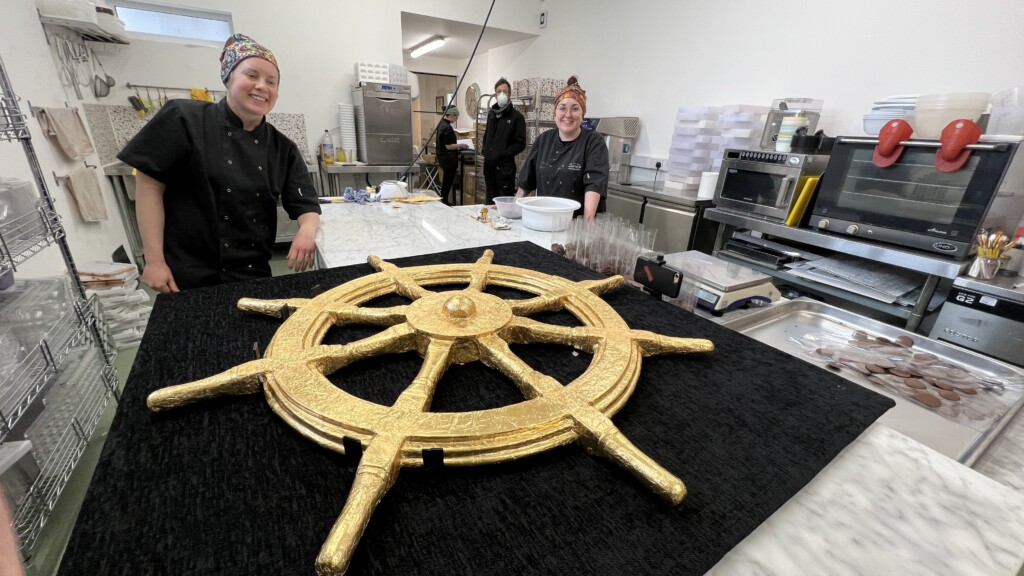 Entry is on a first come, first served basis. If after booking you no longer require your ticket, please cancel to allow others to attend the event.
For full information about visiting St George's Bristol, including accessibility, please visit their website here.
For more information about Edible Histories please visit lukejerram.com/edible-histories.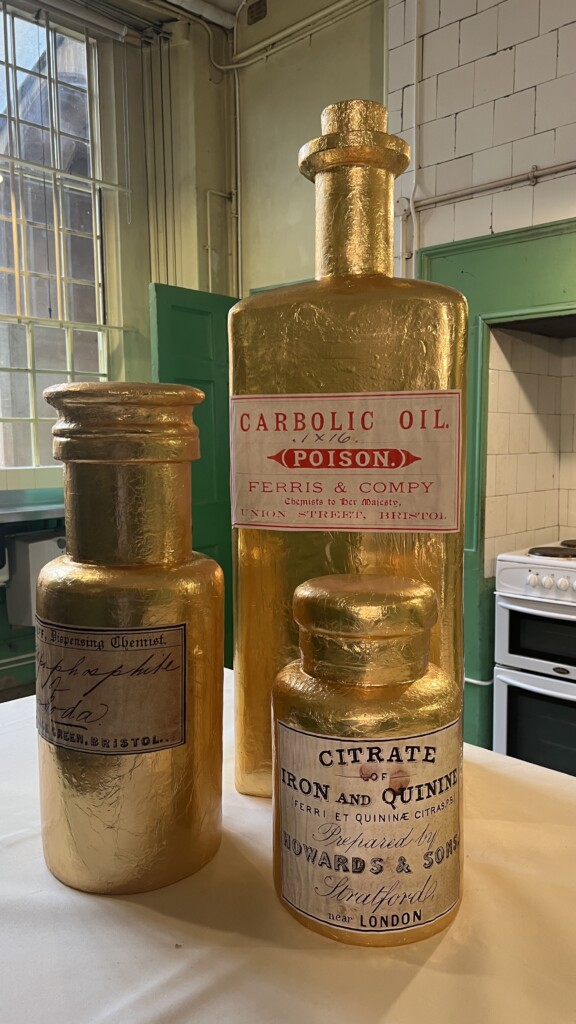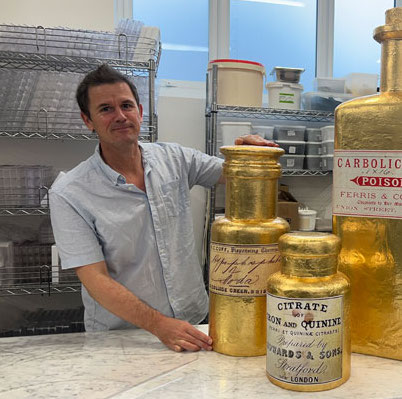 Luke Jerram's multidisciplinary practice involves the creation of sculptures, installations and live arts projects.