Beyond Roads and Railways: Making Levelling Up Work for Cities
Panel discussion
Festival of the Future City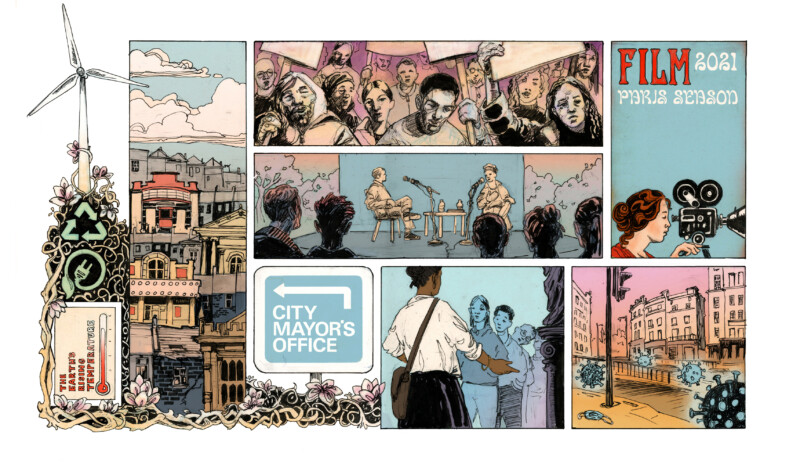 The Prime Minister's July levelling up speech raised expectations, but lacked detail on how the government will deliver on its flagship domestic agenda. A coherent strategic vision is needed to tackle entrenched inequalities between and within the nations, regions and places of the UK. This will require strong leadership across central government – arguably given impetus by the recent reshuffle – and a commitment to enable local leadership on the ground.
This panel will consider: What can cities do to ensure levelling up works for their communities? What policy changes are needed at a local, regional and national level? Should city mayors and metro mayors have more autonomy to achieve this? What should levelling up deliver when it comes to creating healthier, greener and fairer cities? 
With Julia Goldsworthy (former MP and Director of Strategy at WMCA), Lord Jim O'Neill (former Vice Chair of the Northern Powerhouse Partnership and Former Commercial Secretary to the Treasury) and John Stevenson (MP for Carlisle and Chair of the APPG for Key Cities).
This event is run in partnership with the Centre for Progressive Policy as part of the 2021 Inclusive Growth Conference.
Julia Goldsworthy is Director of Strategy for the West Midlands Combined Authority (WMCA), working to unlock the region's full economic potential, for the benefit of everyone that lives there. A former MP, Treasury Special Adviser in the 2010 Coalition Government and latterly a senior adviser at PwC, she has two decades experience developing and implementing policy at a senior level, spanning a broad range of subjects across central, local and regional government, though often with an inclusive growth, place-based focus. She has served on the UK2070 Commission on addressing city and regional inequalities and has also supported the Covid Recovery Commission, which has examined how businesses and places can support one another to promote economic recovery and innovation across the country.
Lord Jim O'Neill is currently the vice-chair of the Northern Powerhouse Partnership, a member of Shelter Social Housing Commission and the Chair of Chatham House. He worked for Goldman Sachs from 1995 until April 2013, spending most of his time there as Chief Economist, where he became best known for coining the term BRIC. He chaired the Cities Growth Commission in the UK until October 2014 when it provided its final recommendations. He led an independent review into antimicrobial resistance (AMR) for David Cameron from late 2014 to September 2016 and remains focused on this challenge. Since leaving government in September 2016, having been Commercial Secretary to the Treasury, he moved to the crossbenches of the House of Lords.
John Stevenson is MP for Carlisle and Chair of the APPG for Key Cities. In was first elected Conservative MP for Carlisle in 2010, and was re-elected in 2015,2017 and 2019. He organises and hosts an annual Carlisle Skills Fair, and has a keen interest in business, education and local government reform. He was a member of the Communities and Local Government Select Committee during the last Parliament. Aside from his duties as a constituency MP, he is the chairman of the All Party Parliamentary Group (APPG) for Food and Drink, which discusses the direction of national policy on British food and drink manufacture. He is Chair of the West Coast Mainline APPG, Chair of the APPG on Family Businesses and a member of the APPG on the Nuclear Industry.
Booking Information
Ticket booking is via Eventbrite. Please review Eventbrite's terms and conditions and Privacy Policy as Bristol Ideas do not accept any responsibility or liability for the policies. You can read Bristol Ideas' Privacy policy here.
Please note we only refund tickets if the event is cancelled. Events start punctually and, out of consideration to other audience members and speakers, our policy is not to admit or issue refunds to latecomers. Full Terms and Conditions here.
Booking is via Eventbrite and is managed by the Centre for Progressive Policy. Please note that Eventbrite is a third-party service that is not owned or managed by Bristol Ideas. Please review Eventbrite's terms and conditions and Privacy Policy as we do not accept any responsibility or liability for the policies. Please review the Centre for Progressive Policy's Privacy Policy here.
Festival of the Future City
Festival of the Future City takes place every two years in Bristol. This year – due to the pandemic – the festival brings together live on-stage, live online and pre-recorded events. Check the project page for details and follow #FutureCity21 on Twitter.