Why Does Creative Rebellion Matter?
Bernardine Evaristo
Festival of the Future City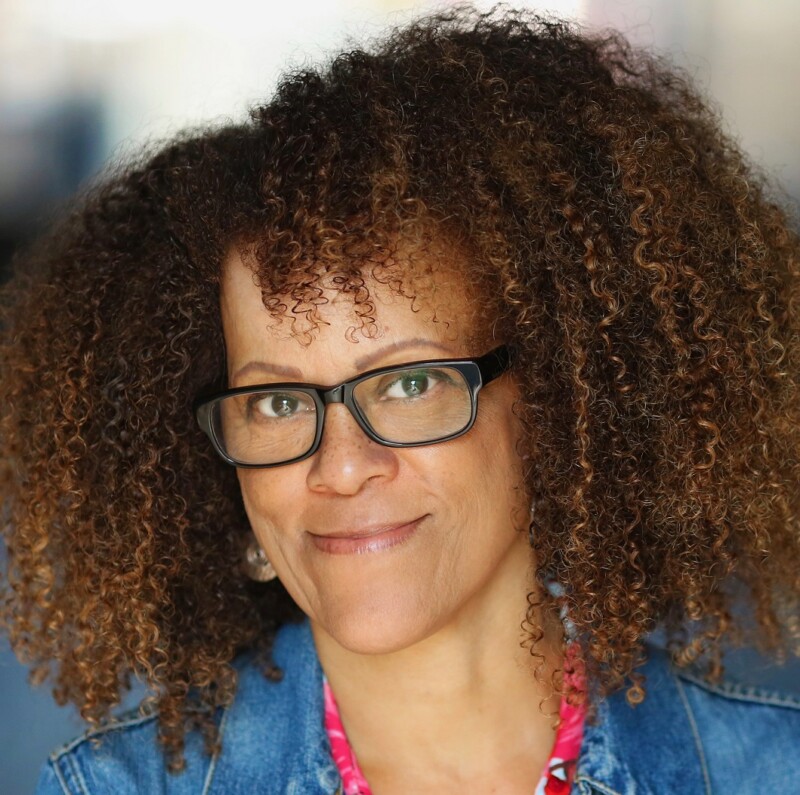 Bernardine Evaristo, one of Britain's most inspiring literary trailblazers, presents a powerful and intimate manifesto on creativity and the importance of never giving up.
This event is now fully booked and the waiting list is full.
When Bernardine Evaristo won the 2019 Booker Prize for Girl, Woman, Other, she was called an overnight success. In reality, it was 40 years in the making. From a childhood steeped in racism from neighbours, priests and even some white members of her own family, to discovering the arts through her local youth theatre; from stuffing her belongings into bin bags, always on the move between temporary homes, to exploring many romantic partners both toxic and loving, male and female, and eventually finding her soulmate; from setting up Britain's first theatre company for Black women in the Eighties to growing into a trailblazing writer, theatre-maker, teacher, mentor and activist.
Evaristo charts her rebellion against the mainstream and her life-long commitment to community and creativity. And, through the prism of her extraordinary experiences, she offers vital insights into the nature of race, class, feminism, sexuality and ageing in modern Britain. Her life story is a manifesto for courage, integrity, optimism, resourcefulness and tenacity. It's for anyone who has ever stood on the margins, and anyone who wants to make their mark on history.
Bernardine Evaristo discusses never giving up with Heather Marks.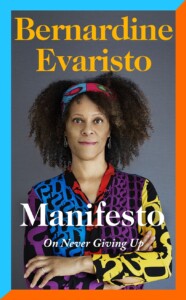 Bernardine Evaristo's Manifesto: On Never Giving Up is published by Penguin Books. Buy a copy from our partners Waterstones online or at the event.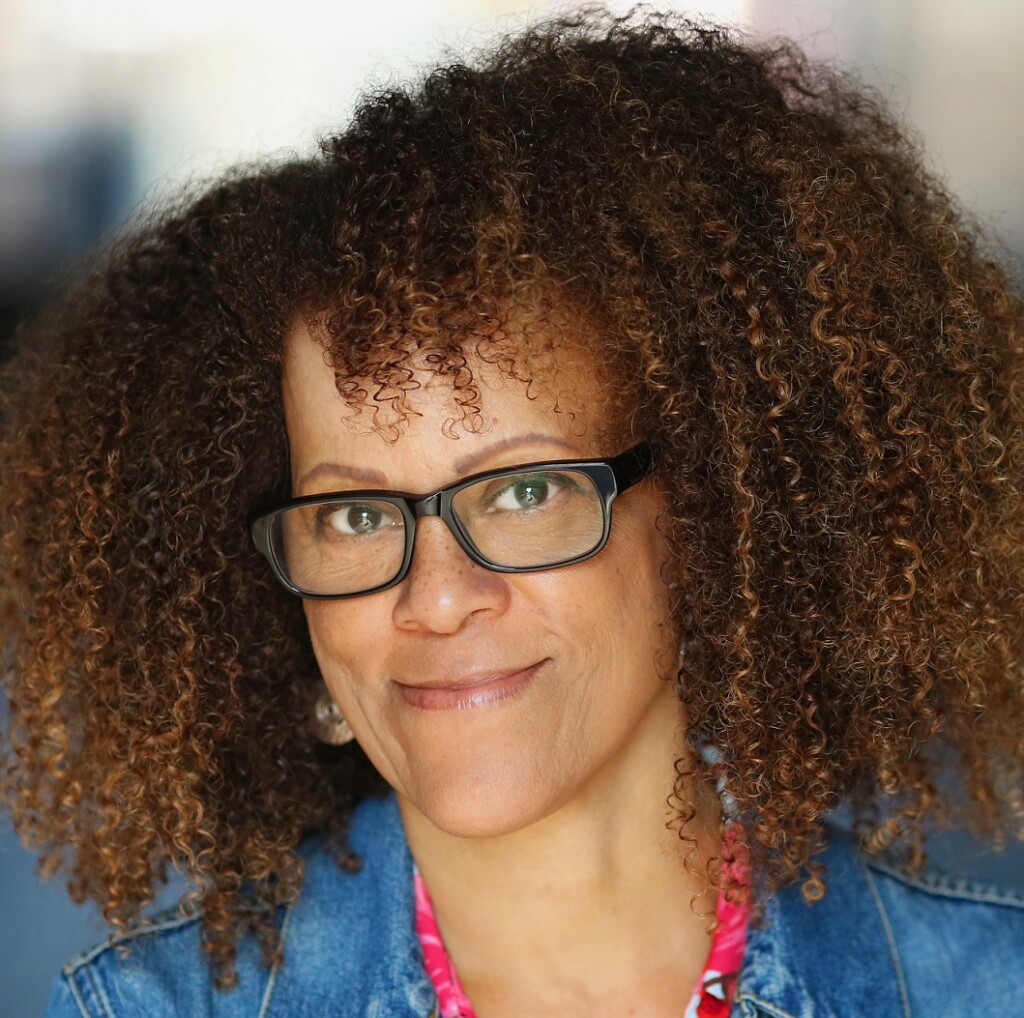 Bernardine Evaristo is the award-winning author of eight books of fiction and verse fiction that explore aspects of the African diaspora. Her novel Girl, Woman, Other made her the first Black woman to win the Booker Prize in 2019, as well as winning the Fiction Book of the Year Award at the British Book Awards in 2020, where she also won Author of the Year, and the Indie Book Award. She became the first woman of colour and Black British writer to reach number 1 in the UK paperback fiction chart in 2020. Her writing spans reviews, essays, drama and radio, and she has edited and guest-edited national publications, including The Sunday Time's Style magazine. Her other awards and honours include an MBE in 2009. She is Professor of Creative Writing at Brunel University, London, and Vice Chair of the Royal Society of Literature.
Image Credit: Jennie Scott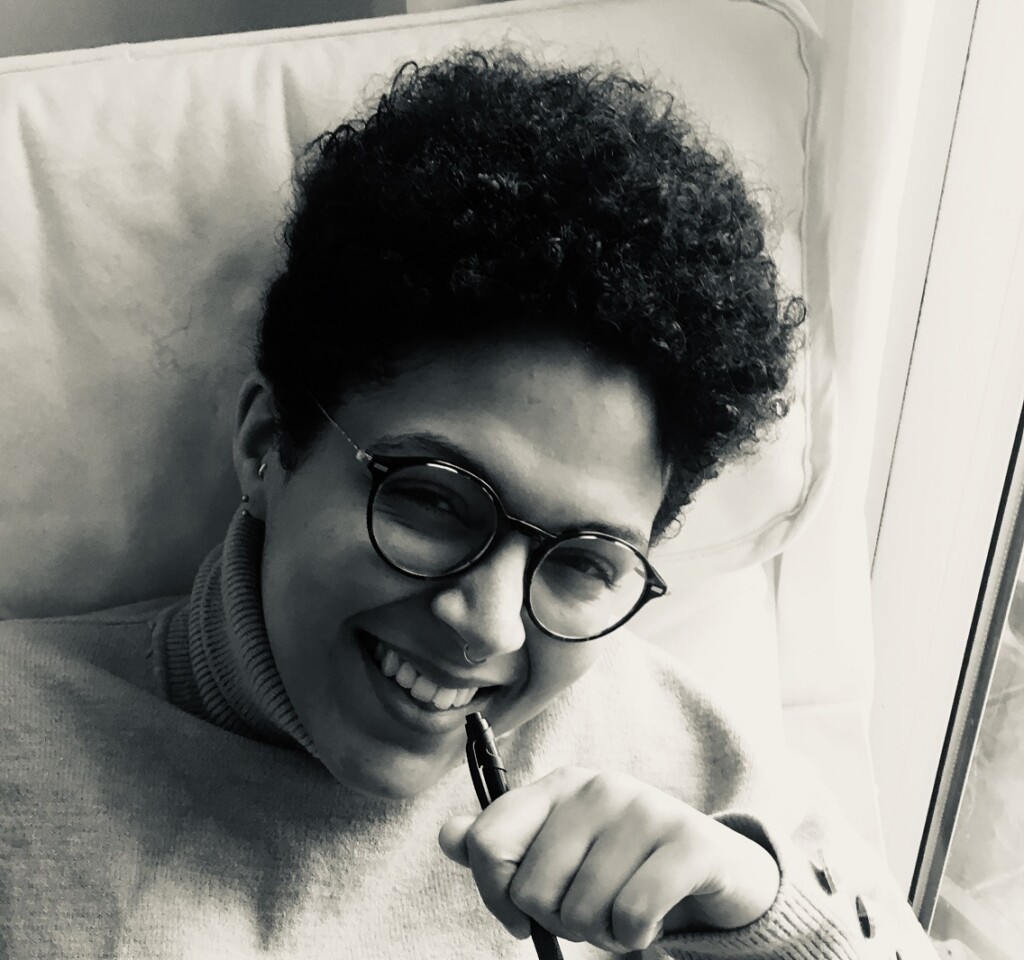 Heather Marks is a producer, publisher, editor, and writer. She is a producer at Words of Colour, a creative development agency for creatives of colour, and at Bristol Festivals Network, supporting the festivals and events sector in the South West. She is also part of the small but mighty team at No Bindings, an independent publishing studio that blends print and audio. Outside of all this, Heather is an editor, arts journalist, and writer of historical young adult fiction. She is the winner of the 2018 Golden Egg Award for her work-in-progress The Disobedients, and has a first look deal with Chicken House.
Booking Information
Waterstones and Bristol Ideas want to ensure a safe and enjoyable visit for all. The event capacity has returned to normal and seating will not be socially distanced. In the interest of audience and staff safety we are grateful if you would continue to wear a mask if possible and make space when moving around the venue. Please stay home if you're experiencing any symptoms of COVID-19 (these are listed on the NHS website) or if you've recently been in contact with someone who has the virus. 
Ticket booking is via Eventbrite. Please note that Eventbrite is a third-party service that is not owned or managed by Bristol Ideas. Please review Eventbrite's terms and conditions and Privacy Policy as we do not accept any responsibility or liability for the policies. You can read Bristol Ideas' Privacy policy here.
CONCESSIONS apply to Full Time Students, Job Seekers Allowance, Incapacity Benefit claimants, over 60s and disabled people. PARTNER RATE is for staff, students or members at the following organisations: Arts Council England, Bristol City Council, Business West, University of Bristol and UWE. Please note that you will be asked of proof for your eligibility of a concession or partner rate ticket. No refunds/exchanges are possible for tickets already purchased at the higher price.
One free carer ticket can be provided for each paying disabled visitor, please contact us before booking to arrange.
We only refund tickets if the event is cancelled. Events start punctually and, out of consideration to other audience members and speakers, our policy is not to admit or issue refunds to latecomers. Full Terms and Conditions here.
Accessibility: Waterstones
One free carer ticket can be provided for each paying disabled visitor, please contact us before booking to arrange. More information about Waterstones Bristol – Galleries can be found on the Waterstones website and on AccessAble.
• There are Blue Badge parking spaces on Union Street.
• There is level access to the event space.
• Events are amplified but there is no loop system.
• There are toilets for public use.
• Guide and assistance dogs are welcome.