Berlin Alexanderplatz
Out Of The Rubble: Berlin On Film
Festival of the Future City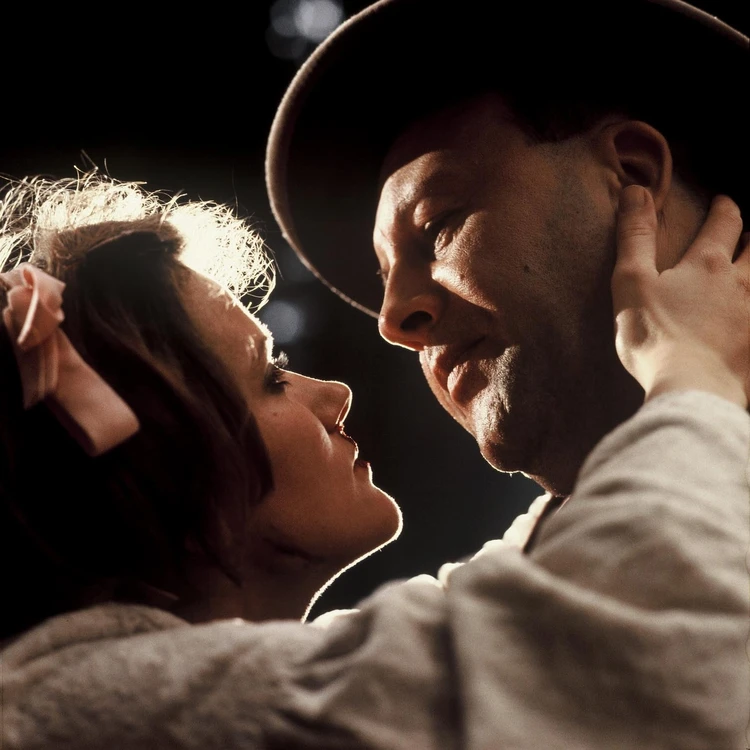 Based on Alfred Döblin's modernist novel from 1929, Rainer Werner Fassbinder's fifteen-hour Berlin Alexanderplatz is one of the great films of the twentieth century.
Fassbinder's brilliant melodrama follows ex-convict Franz Biberkopf (Günter Lamprecht) as he attempts to become an 'honest soul' amid the corrosive urban landscape of Weimar-era Germany. His attempts to go straight are soon lost as he gets involved in the criminal underground.
Bringing together cynicism and humanity, Fassbinder, and his magnificent cast (many from his stock company) provide an epic portrait of a common man struggling to survive in a viciously uncommon time, set against a cold and desperate Berlin.
Note: this film will be shown in its entirety over two days (with intervals):
28 October 11am-8pm
29 October 11am-8pm
Director: Rainer Werner Fassbinder
Cast: Günter Lamprecht, Hanna Schygulla, Barbara Sukowa, Elisabeth Trissenaar, Gottfried John
CTBA (18) / Germany / 894 mins / £20 (full) £15 (concession) + booking fee
This film screening is part of Out Of The Rubble: Berlin On Film, a series produced as part of the 2023 Festival of the Future City. The season looks at German cinema through the twentieth century. The season is presented with Watershed and South West Silents.
Accessibility
Watershed's main entrance and Box Office are both on the ground floor which is accessible via a ramped, electronically assisted entrance door.
There are two Blue Badge parking spaces to the rear of Watershed on Canons Road.
Guide dogs and hearing dogs are very welcome.
The first floor of Watershed is accessible via lift from the main entrance and includes level access to all areas, including the cinemas and event spaces.
The cinemas and event spaces have induction loops.
There is an accessible toilet (with baby changing facilities) near Cinema 1. Follow the signs for the Cinemas and the accessible toilet is just on your left through the double doors before Cinema 1.
There are gender neutral toilets in the cinema corridor on the first floor.
Visit Watershed's Access page for more information.
Photo credit: © Karl Reiter