Amy Bloom
Event Cancelled
Unfortunately this event has been cancelled. All ticket holders will receive a full refund.
Amy Bloom, the bestselling author of White Houses, Lucky Us and Away, talks about love and grief, the power and value of human relationship, and the ethical questions surrounding assisted death.
In Love: A Memoir of Love and Loss is Bloom's intimate, authentic and startling account of losing Brian, first slowly to the disease of Alzheimer's, and then on becoming a widow. In conversation with Jenny Lacey, she talks about why she chose to shed light on a part of life we so often shy away from discussing – its ending.
Read a selection of Bloom's essays and articles here.
Amy Bloom's In Love: A Memoir of Love and Loss is published by Granta. Buy a copy online or at the event in Waterstones.
Amy Bloom is the author of three collections of short stories: Where the God of Love Hangs Out, Come to Me and A Blind Man Can See How Much I Love You, also published in one volume (Rowing to Eden), a collection of essays, Normal, and four novels, White Houses, Lucky Us, Away and Love Invents Us. She is the Shapiro-Silverberg Professor of Creative Writing at Wesleyan University.
Image Credit: Elena Seibert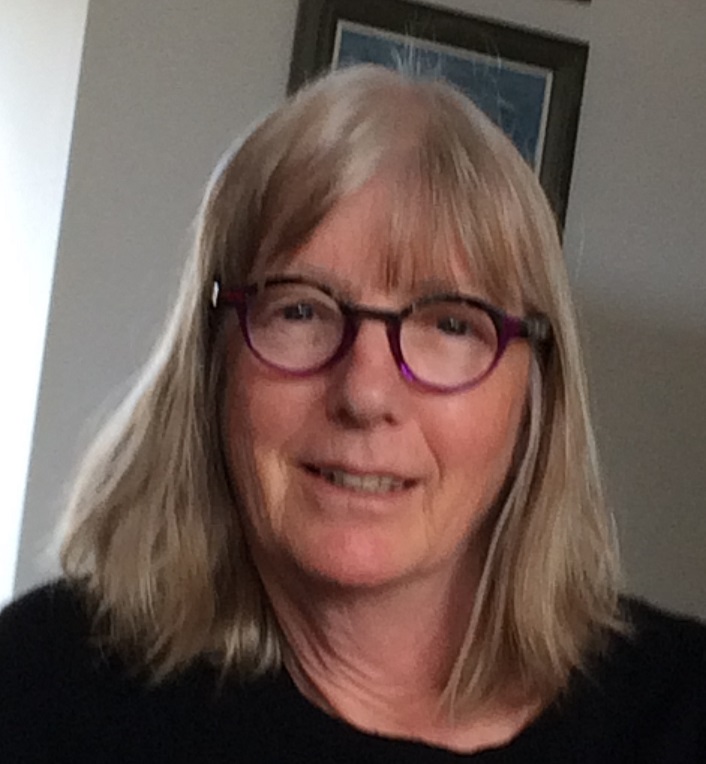 Jenny Lacey was for many years an award-winning radio presenter, working for LBC and for the BBC. She was the BBC's Education Correspondent for the South West, and became Managing Editor of BBC Radio Gloucestershire and then BBC Radio Bristol. She received the Variety Club Independent Radio Personality of the Year award for her work.
Related Content
What can dementia teach us about love? Listen to our 2019 event with writer Nicci Gerrard.
Booking Information
Waterstones and Bristol Ideas want to ensure a safe and enjoyable visit for all. The event capacity has returned to normal and seating will not be socially distance. In the interest of audience and staff safety we are grateful if you would continue to wear a mask if possible and make space when moving around the venue. Please stay home if you're experiencing any symptoms of COVID-19 (these are listed on the NHS website) or if you've recently been in contact with someone who has the virus.
Ticket booking is via Eventbrite. Please note that Eventbrite is a third-party service that is not owned or managed by Bristol Ideas. Please review Eventbrite's terms and conditions and Privacy Policy as we do not accept any responsibility or liability for the policies. You can read Bristol Ideas' Privacy policy here.
CONCESSIONS apply to Full Time Students, Job Seekers Allowance, Incapacity Benefit claimants, over 60s and disabled people. PARTNER RATE is for staff, students or members at the following organisations: Arts Council England, Bristol City Council, Business West, University of Bristol and UWE. Please note that you will be asked of proof for your eligibility of a concession or partner rate ticket. No refunds/exchanges are possible for tickets already purchased at the higher price.
One free carer ticket can be provided for each paying disabled visitor, please contact us before booking to arrange.
We only refund tickets if the event is cancelled. Events start punctually and, out of consideration to other audience members and speakers, our policy is not to admit or issue refunds to latecomers. Full Terms and Conditions here.
Accessibility: Waterstones
One free carer ticket can be provided for each paying disabled visitor, please contact us before booking to arrange. More information about Waterstones Bristol – Galleries can be found on the Waterstones website and on AccessAble.
• There are Blue Badge parking spaces on Union Street.
• There is level access to the event space.
• Events are amplified but there is no loop system.
• There are toilets for public use.
• Guide and assistance dogs are welcome.