How Has the World Lost Its Way?
Amin Maalouf
World-renowned scholar Amin Maalouf uses his own intellectual and political autobiography to trace how civilisations have drifted apart throughout the twentieth century.
The United States is losing its moral credibility. The European Union is breaking apart. Africa, the Arab world, and the Mediterranean are becoming battlefields for various regional and global powers. Extreme forms of nationalism are on the rise. Thus divided, humanity is unable to address global threats to the environment and our health. How did we get here and what is yet to come?
Maalouf seeks to raise awareness and pursue a new human solidarity, mixing personal narrative and historical analysis to provide a warning signal for the future.
In conversation with Margaret Heffernan.
Amin Maalouf's Adrift: How Our World Lost Its Way is published by World Editions. Buy a copy from Waterstones, our bookselling partners.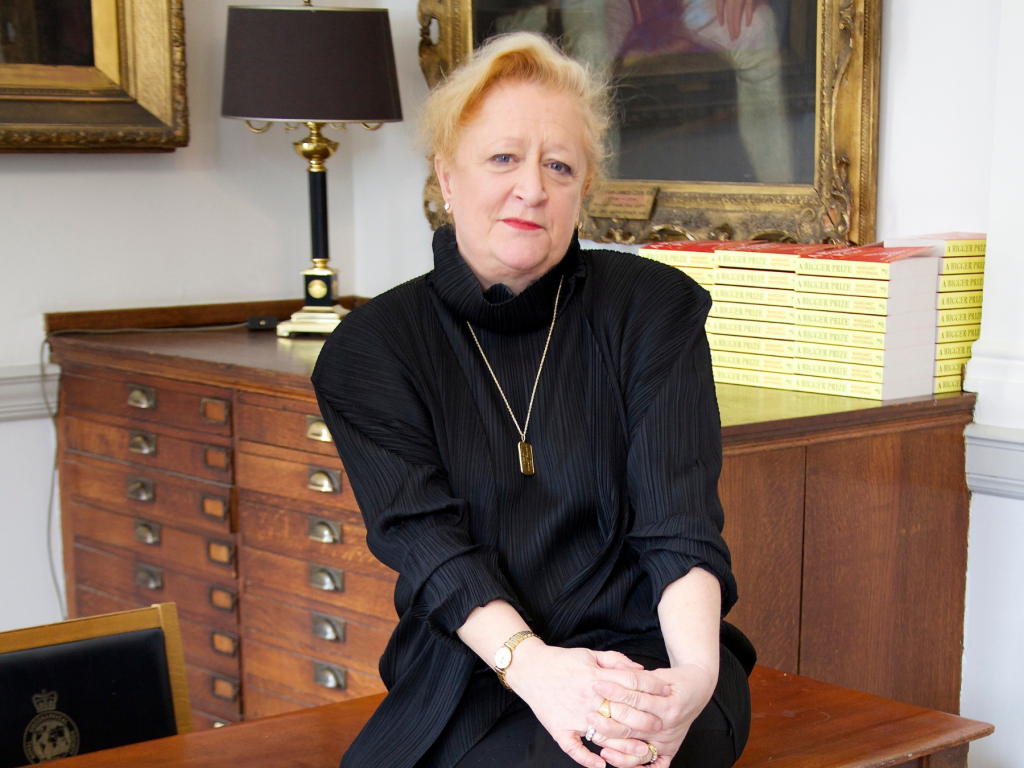 Margaret Heffernan produced programmes for the BBC for 13 years. She then moved to the US where she spearheaded multimedia productions for Intuit, The Learning Company and Standard&Poors. She was Chief Executive of InfoMation Corporation, ZineZone Corporation and then iCast Corporation. Her third book, Willful Blindness was named one of the most important business books of the decade by the Financial Times. In 2015, she was awarded the Transmission Prize for A Bigger Prize. Her TED talks have been seen by over nine million people and in 2015 TED published Beyond Measure. She is Lead Faculty for the Forward Institute's Responsible Leadership Programme and, through Merryck & Co, mentors CEOs and senior executives of major global organisations. Her most recent book, Uncharted, was published in 2020.
Amin Maalouf was born in Beirut in 1949. He studied economics and sociology, then worked as a reporter for the newspaper Annahar until the Lebanese Civil War broke out. He moved to Paris with his family in 1976, where he became editor in chief for the news magazine Jeune Afrique. He published his first book, The Crusades Through Arab Eyes, in 1983. Ten years later, The Rock of Tanios, his fifth novel, won the Prix Goncourt, the most prestigious literary award in France. In 2010, he received the Prince of Asturias Award for Literature for his work. In 2016 he was designated Cultural Personality of the Year by the Sheikh Zayed Book Award. He was elected to the Académie française in 2011. His books have been translated into fifty languages. Adrift: How Our World Lost Its Way is his latest and is translated from the French by Frank Wynne.
Image Credit: JF PAGA Grasset
Booking Information
Ticket booking is via Eventbrite. Please review Eventbrite's terms and conditions and Privacy Policy as Bristol Ideas do not accept any responsibility or liability for the policies. You can read Bristol Ideas' Privacy policy here.
Please note we only refund tickets if the event is cancelled. Events start punctually and, out of consideration to other audience members and speakers, our policy is not to admit or issue refunds to latecomers. Full Terms and Conditions here.
Please note: This event will now start at 18:30 instead of 18:00.
It's important to us that ideas and debate are affordable to everyone. It's also important that our commentators, artists, writers, poets and thinkers are paid. This is a Pay What You Can event. You are invited to choose your own contribution to the event. A free option is available. All proceeds go towards supporting our speakers and sustaining Bristol Ideas.
This is an online event on Crowdcast. Please note that Crowdcast works best in Chrome.
Booking a ticket for our Crowdcast event
Click the Book Ticket link to go to Crowdcast to register. Click the 'Save my spot' button to register. You will be prompted to enter your email address or social media login (Facebook, Twitter or Google). An email will be sent to confirm your registration, along with the option to add the event to your calendar.
Joining our Crowdcast event
Once you register you will have instant access to the event's Crowdcast page, including the polls, chat, and Q&A. To return to the event page at any time, simply click the link in your confirmation or reminder email. The event will start automatically on its event page at the time advertised, and all you have to do is sit back and relax.
Download this guide for more information about using Crowdcast.
Live captions
You can use Chrome's accessibility settings to view live captions for Crowdcast events. This page explains how to enable them.