What's the Role of a Journalist in Telling the Stories of Refugees?
Matthieu Aikins and Sally Hayden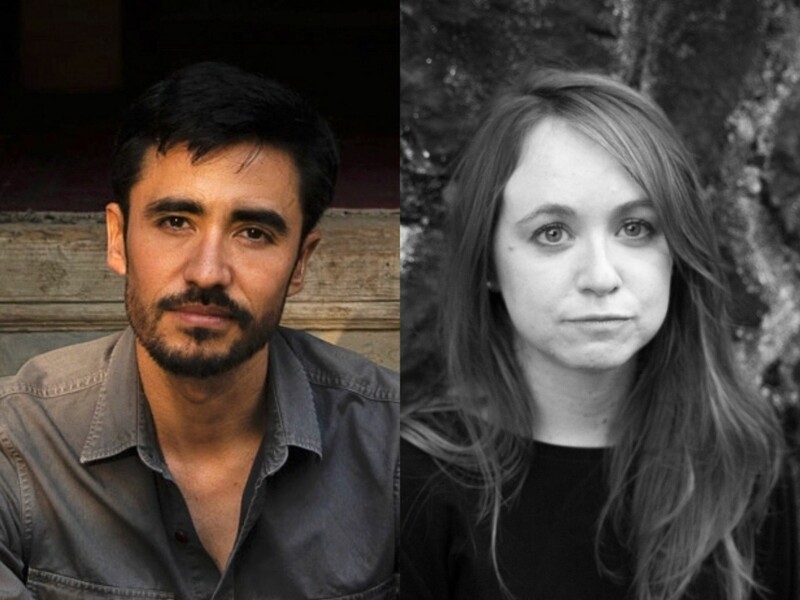 Journalists Matthieu Aikins and Sally Hayden discuss their experiences of reporting on the migrant crisis and telling the stories of people who have made unimaginable choices to risk everything in search of a better life.
In 2016, a young Afghan driver and translator named Omar made the heart-wrenching choice to flee his war-torn country, saying goodbye to Laila, the love of his life, without knowing when they might be reunited again. Journalist Matthieu Aikins, then living in Kabul, decided to follow Omar, leaving his own passport and identity behind to go underground on the refugee trail with his friend. Their odyssey across land and sea from Afghanistan to Europe brought them face to face with the people at the heart of the migration crisis: smugglers, cops, activists and the men, women and children seeking sanctuary.
In August 2018, Irish journalist Sally Hayden unexpectedly began to receive messages from migrants being tortured, starved and raped inside horrific Libyan detention centres. Her resulting investigation into the migrant crisis across North Africa reveals the reality of thousands of refugees bent on starting new lives in the West, who instead spend years waiting in Sudanese refugee camps, trapped in Libyan prisons and clinging to sinking dinghies in the Mediterranean. Weaving together WhatsApp and Facebook messages Hayden gives us a detailed and damning account of one of the deadliest migration routes.
In conversation with Jenny Lacey, Aikins and Hayden discuss the ways in which the western world has turned its back on refugees; the role that NGOs, the United Nations and the EU play; the root causes of the migrant crisis; and why people will risk everything.
Listen to the event
We want to ensure this event is accessible to everyone who wants to attend, while ensuring the essential costs can be covered. No one will be turned away due to lack of funds, and if this is a barrier for you please email info@bristolideas.co.uk
Matthieu Aikins' The Naked Don't Fear the Water is published by Fitzcarraldo. Sally Hayden's My Fourth Time, We Drowned: Seeking Refuge on the World's Deadliest Migration Route is published by Fourth Estate. Buy copies online or at the event from Waterstones.
Matthieu Aikins is a journalist currently based in Kabul. He has reported from Afghanistan and the Middle East since 2008. He is contributing writer for The New York Times Magazine, a contributing editor at Rolling Stone and has won numerous honors including the George Polk and Livingston awards. He is a past fellow at Type Media Center, New America, the Council on Foreign Relations and the American Academy in Berlin. The Naked Don't Fear the Water is his first book.
Image Credit: Kiana Hayeri
Sally Hayden is an award-winning journalist and photographer focused on migration, conflict and humanitarian crises. She is currently the Africa correspondent for the Irish Times and has worked with many other publications and broadcasters. She has reported across the Middle East, Africa and Europe and her writing has been translated into nine languages. A law graduate with an MSc in international politics, she has twice sat on the committee deciding the winner of Transparency International's Anti-Corruption Award. In 2019, she was included on the Forbes '30 Under 30' list of media in Europe, partly because of her reporting on refugee issues.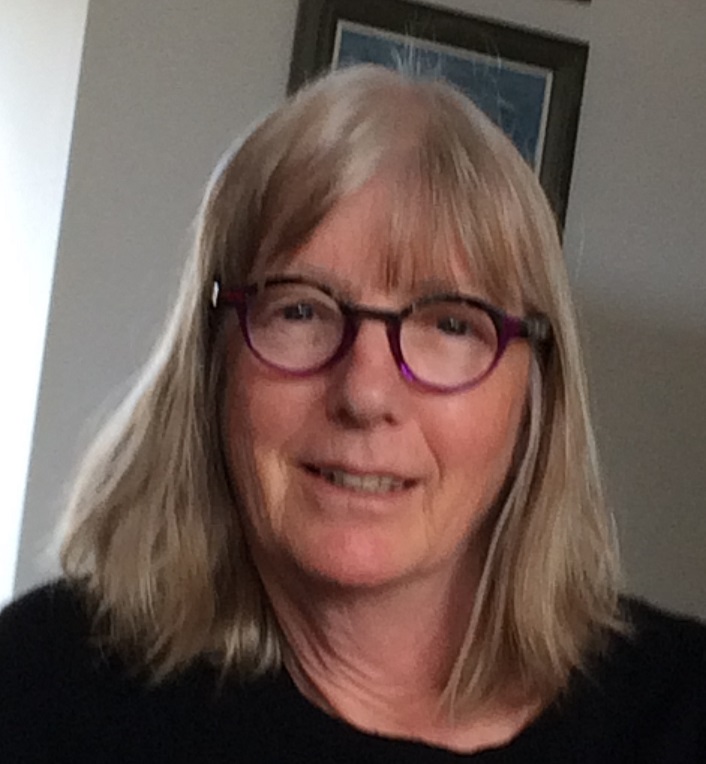 Jenny Lacey was for many years an award-winning radio presenter, working for LBC and for the BBC. She was the BBC's Education Correspondent for the South West, and became Managing Editor of BBC Radio Gloucestershire and then BBC Radio Bristol. She received the Variety Club Independent Radio Personality of the Year award for her work.
Booking Information
Waterstones and Bristol Ideas want to ensure a safe and enjoyable visit for all. The event capacity has returned to normal and seating will not be socially distanced. In the interest of audience and staff safety we are grateful if you would continue to wear a mask if possible and make space when moving around the venue. Please stay home if you're experiencing any symptoms of COVID-19 (these are listed on the NHS website) or if you've recently been in contact with someone who has the virus. 
Ticket booking is via Eventbrite. Please note that Eventbrite is a third-party service that is not owned or managed by Bristol Ideas. Please review Eventbrite's terms and conditions and Privacy Policy as we do not accept any responsibility or liability for the policies. You can read Bristol Ideas' Privacy policy here.
CONCESSIONS apply to Full Time Students, Job Seekers Allowance, Incapacity Benefit claimants, over 60s and disabled people. PARTNER RATE is for staff, students or members at the following organisations: Arts Council England, Bristol City Council, Business West, University of Bristol and UWE. Please note that you will be asked of proof for your eligibility of a concession or partner rate ticket. No refunds/exchanges are possible for tickets already purchased at the higher price.
One free carer ticket can be provided for each paying disabled visitor, please contact us before booking to arrange.
We only refund tickets if the event is cancelled. Events start punctually and, out of consideration to other audience members and speakers, our policy is not to admit or issue refunds to latecomers. Full Terms and Conditions here.
Accessibility: Waterstones
One free carer ticket can be provided for each paying disabled visitor, please contact us before booking to arrange. More information about Waterstones Bristol – Galleries can be found on the Waterstones website and on AccessAble.
• There are Blue Badge parking spaces on Union Street.
• There is level access to the event space.
• Events are amplified but there is no loop system.
• There are toilets for public use.
• Guide and assistance dogs are welcome.